Introducing Doozy
The ultimate healthy vending company. We create bespoke vending locations for universities, hospitals, sixth forms, leisure centres and businesses – to name a few. Here we offer an insight into the Doozy way of doing things. If you like what you see and would like more information, get in touch!
Interested? Get in Touch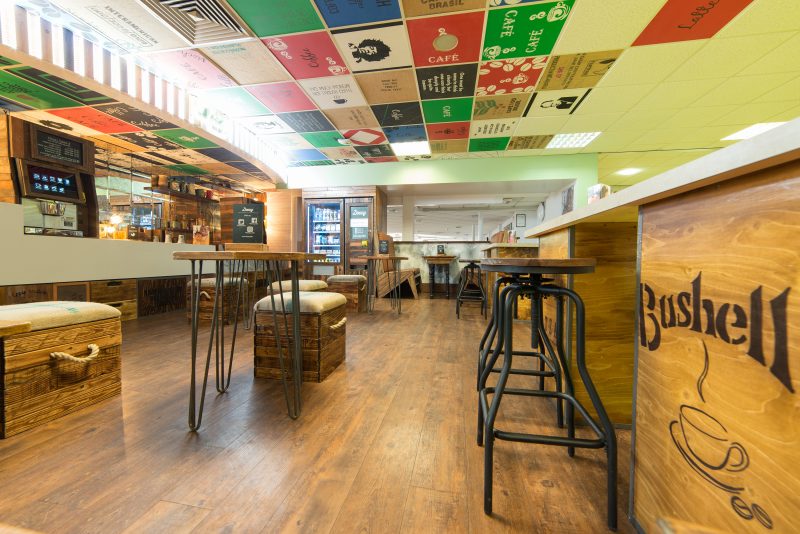 Your Experience with Us
Your Doozy journey starts with a conversation (usually over a Doozy coffee) to discuss your objectives. From here on in, we do all the hard work. Our team will design, bespoke to your location, your Doozy offering. Once agreed, the big build begins from our very own workshop in Wiltshire, and then the install takes place. It doesn't stop there though, as well as the general looking after of the machine, we also change products, hold sample days and look for ways to improve the take-up of healthier products in your organisation, to the benefit of all.
Doozy can solve a number of problems, for example, where refreshments are needed around the clock or simply where the current vending solution just doesn't cut it. As well as this, we have a proven track record of increasing sales when we transition from traditional vending to Doozy.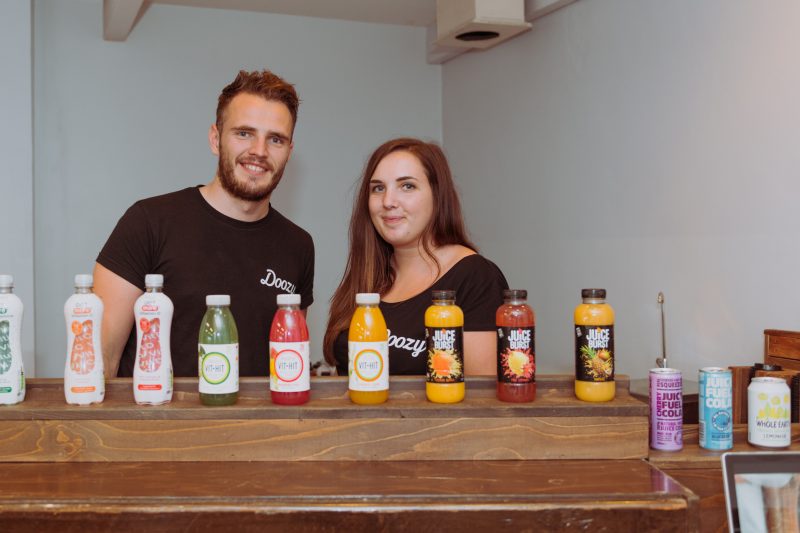 Healthy Vending
The initial ideas for Doozy came about over 10 years ago when the boss realised there was a need for vending to change and encourage healthier lifestyles through product choice. The idea transformed into Doozy and now we successfully sell a wide range of healthier alternatives, including gluten free options, through our machines. We choose our products specially so they are not affected by the sugar tax and the product range fits within hospital CQUIN guidelines too.
Each year new products enter our radar which means we are regularly trying new products and merchandising our machines so that the best healthier products are always available. In total our lovingly handpicked Doozy range comprises of 80% tasty healthier alternatives, leaving a little space for some indulgent treats we all love. Just the right amount of healthy.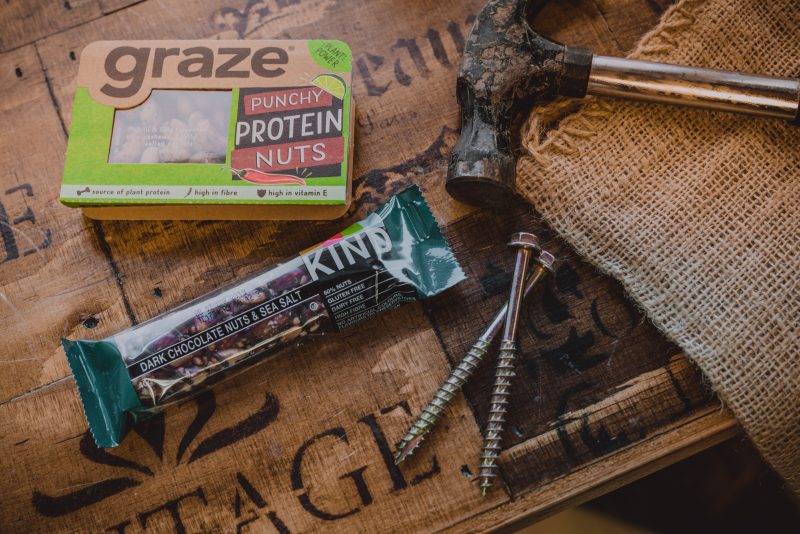 The Coffee Experience
In 2012, the company 918 coffee began to develop a technology for harnessing the energy stored in waste coffee grounds to produce the heat required to roast fresh coffee beans. They call it eco-roast. This sustainable way of roasting coffee (and the fact it's Fairtrade!) got us pretty excited and we now use it across our Doozy machines. Our eco-roast coffee is always tested through the machines we install so we can make sure the taste is perfect for you.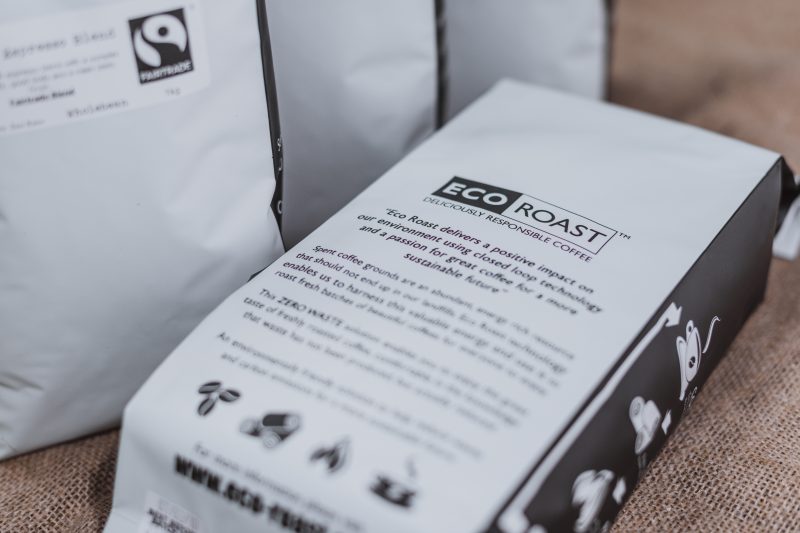 Innovative Thinking
It takes a bit of courage to think differently, but it's incredibly rewarding, and a lot more fun! We embrace new technologies and ideas, not being afraid to try new things.
Our machines are tested at Doozy HQ so we know they will work perfectly when installed. We use our own specific drink setting, so you get high street quality coffee, every time. The newest software is also fitted, so we can monitor minute-by-minute sales and are often alerted of any problems before you are.
Our newest, very exciting project is in the form of a new loyalty scheme – coming soon to a Doozy near you, because everyone loves free coffee.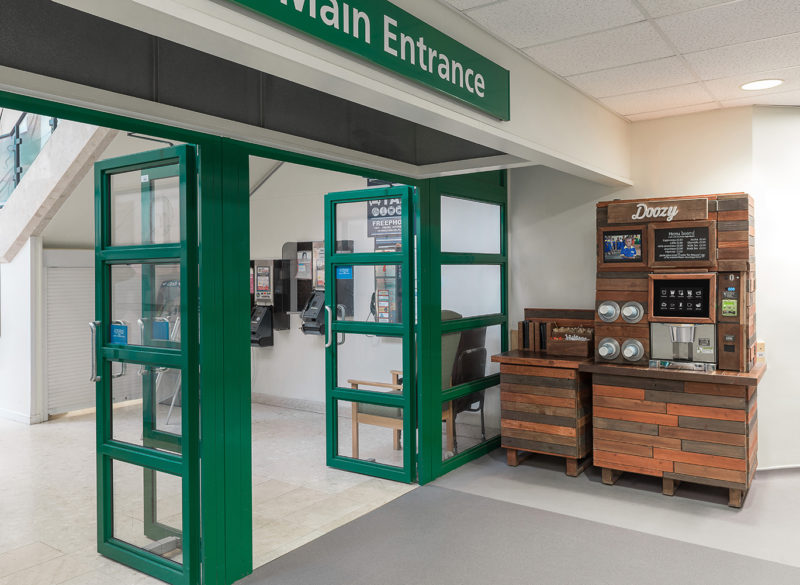 Caring for our environment
From the potential latte levy to banning plastic straws the 'war on waste' conversation has swept the nation. At Doozy we always look to the next recycling project. We already use upcycled pallet wood and wood from sustainable forests for our Doozy machine surrounds and furniture. Our coffee is something special too, as we collect the old coffee beans and give them to the coffee company, 918 Coffee, who use them to roast the new beans. A circular coffee economy!
Whilst we have reached some great achievements in making our business more sustainable, there is always more to do. The biggest sustainable challenge facing coffee retailers at the moment is reducing the amount of single-use plastic cups which are thrown away each year. Our next move is to introduce a reusable cup followed by an efficient cup recycle scheme. The ultimate goal of course, is to be a zero-waste company.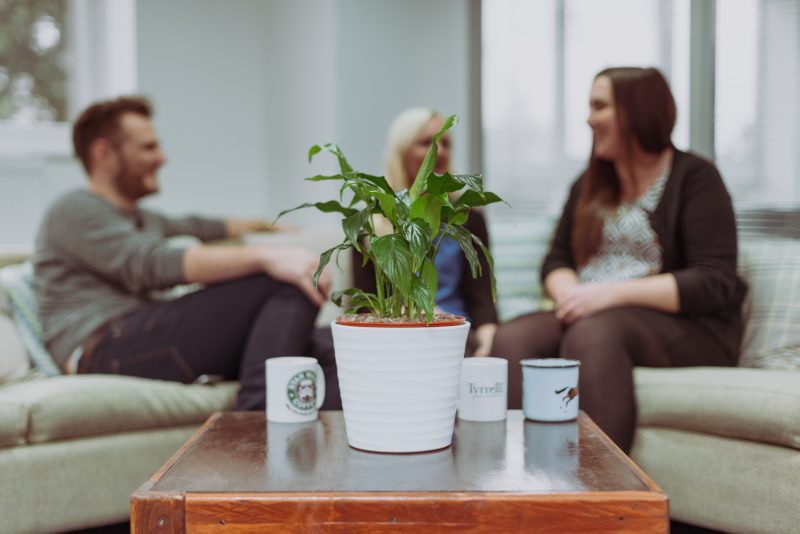 Supporting Charity
We support educational projects in Tanzania for our chosen charity EdUKaid, both from our profit and through office space and stationery for their small UK team. We also make careful choices over our products, with care taken to ensure we use brands such as One Water. This charitable brand work with developing companies to help provide clean water. And of course we must talk about Fairtrade, our drinks are all Fairtrade approved.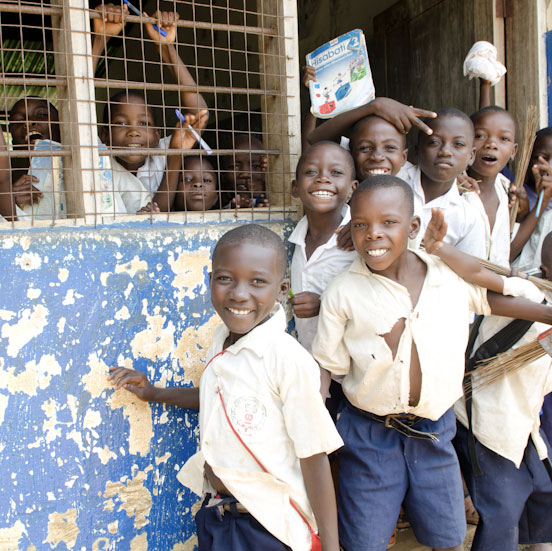 Solutions
Doozy is not a 'one-size-fits-all', so we offer bespoke solutions. These vary for each individual customer so arrange a meeting with us and we will be able to work out your requirements. The main options for Doozy are a full Doozy Café, complete with floors, ceiling tiles and furniture (handcrafted in our workshop) and our Doozy Go locations. The latter are carefully designed 'grab and go' locations, perfect for offering people around the clock refreshments. Doozy café provides a social space for people to relax and refuel, be it at a hospital, university or anywhere really! We understand that for some people, big brands still have their place and therefore we offer our Revive brand, all the love and care of Doozy but with a choice of 60% healthier and the rest traditional vending. Whatever the choice, our unique design means that the machines stand out, enticing coffee lovers.
Join a growing list of partners, including the NHS, New Forest District Council, The Hard Interchange and Winchester University, and ask yourself, 'Which Doozy do I want?'
Interested? Get in Touch.