January 13, 2020
Across the country, veganism is on the rise.
Essentially, a vegan diet involves cutting out all animal products like meat, fish, eggs and dairy. More than just diet, many vegans will also be wary of products such as makeup, clothing and cleaning items. The top reasons for people choosing to follow a vegan diet include preventing animal suffering, improving health and environmental concerns.
Veganism has actually gone pretty mainstream with popular brands, such as Greggs, giving vegan food a go. The bakery's vegan sausage roll proved to not only be a hit but it helped increase their sales by a whopping 9.2% last year. Major supermarkets and restaurants are keeping up with the trend too, providing a range of new products and broadening their menus.
Not everyone is on the vegan bandwagon, yet many are prepared to try it or at the very least, eat less meat. We can see this with the increased sign up's to Veganuary. This challenge began in 2014, as a way to encourage people to try and go vegan for January. In that first year, there were just 150,000 vegans in the UK. Last year, this number was around 600,000.
Last year's Veganuary saw over a quarter of a million take the pledge to try a vegan diet. In addition, over 500 brands, restaurants and supermarkets promoted the campaign. And over 200 new products were introduced to the market. It's unstoppable!
We are approaching the halfway point for this year's Veganuary and you may need a little inspiration. To help you out, here are 5 tasty vegan snack brands, perfect for when you are on the go. And they are all available from our Doozy snack machines!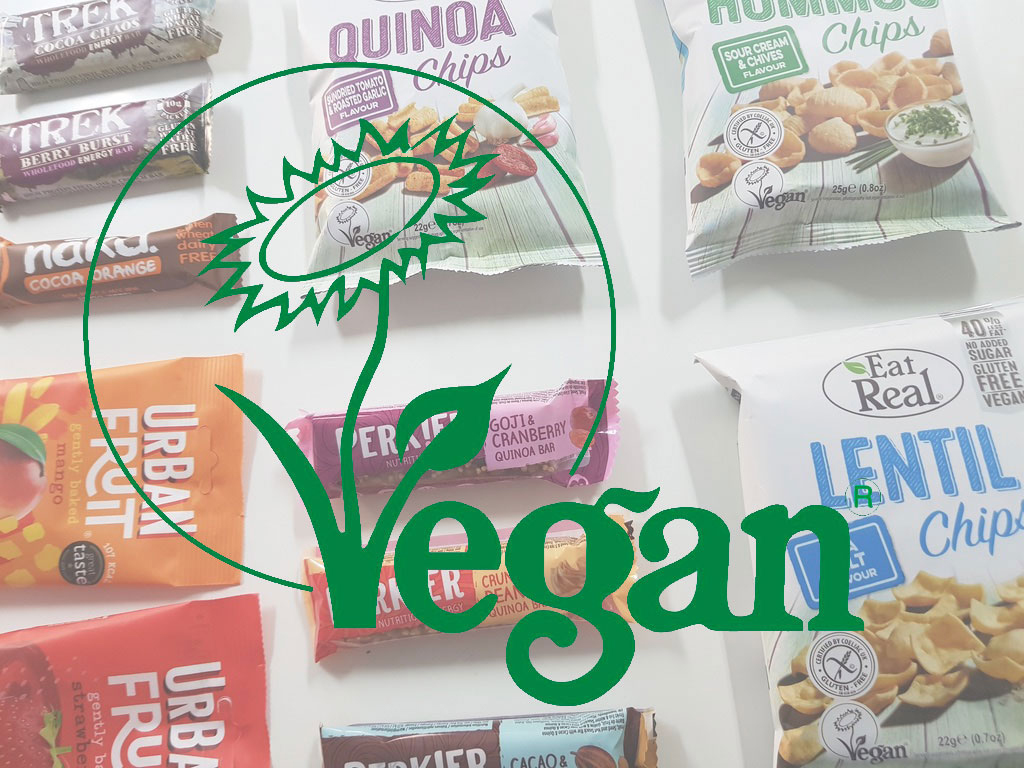 Perkier
Cacoa and Cashew, Goji and Cranberry and Peanut Quinoa
Packed full of whole food goodness and nutrients, this is one Doozy snack you need to try. The Perkier brand pride themselves on being Palm-Oil free, with 95% of their ingredients from British companies. The bars contain a generous helping of protein and fibre. The packaging is 100% recyclable.  With three different flavours: Cacoa and Cashew, Goji and Cranberry and Crunchy Peanut, we are spoilt for choice. And they are gluten-free, dairy-free and wheat-free.
Trek
Berry Burst and Cacoa Chaos
Not only are Trek bars vegan but also gluten-free and made from natural ingredients. A bonus, this product includes 10g of plant-based protein. This nutrient is essential to maintaining a healthy body. Protein helps repair damage and supports the immune system. It is worth noting that both the Berry Burst and Cocoa Chaos are one of your five a day. Trek bar is slow-releasing energy, ideal for gym day.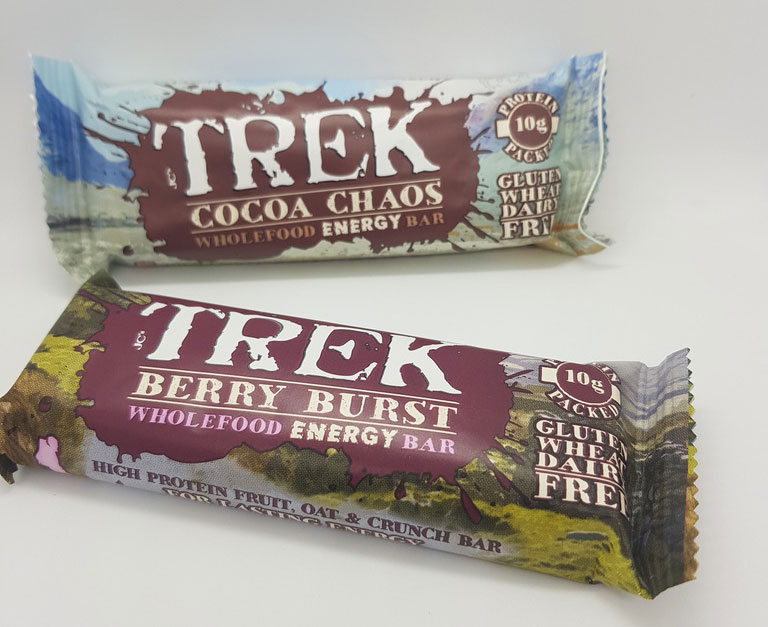 Eat Real
Sour Cream and Chive, Sea Salt and Sundried Tomato and Roasted Garlic
For those crisp lovers, we have the delicious Eat Real. We sell three yummy flavours through our Doozy snack machines, Sour Cream and Chive Hummus Chips, Sea Salt Lentil Chips and Sundried Tomato and Roasted Garlic Quinoa Chips. Mouthwatering Eat Real snacks contain around 100 calories per pack and are low in fat. All three options are gluten-free. The best bit is that along with the different flavours, they have different textures such as lentil and quinoa. Something to suit everyone.
Nakd
Orange Cocoa
With no added sugar or sticky syrups, Nakd is a bar to be reckoned with. Along with being vegan-friendly, they are also gluten and dairy-free. We sell the popular Orange Cocoa in our Doozy snack machine. The bar is made from natural fruit and nuts with a little natural flavouring. And of course, the fruity Nakd bars are of your five a day.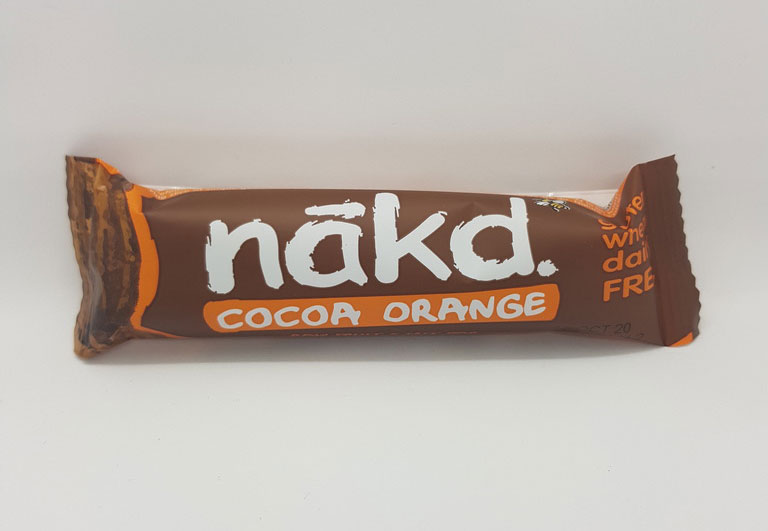 Urban Fruit
Mango, Pineapple and Strawberry
Enjoy fruit on the move with Urban Fruit. The fruit is picked and gently baked in season before being packed up in the funky Urban Fruit packets. This product is 100% dried fruit so there are no nasties to be found. These perfect little snacks are around 100 calories per packet and each pack is 1 of your 5 a day. Our Doozy snacks include flavours: Magnificent Mango, Perfect Pineapple and Smashing Strawberry. Urban Fruit is also gluten-free.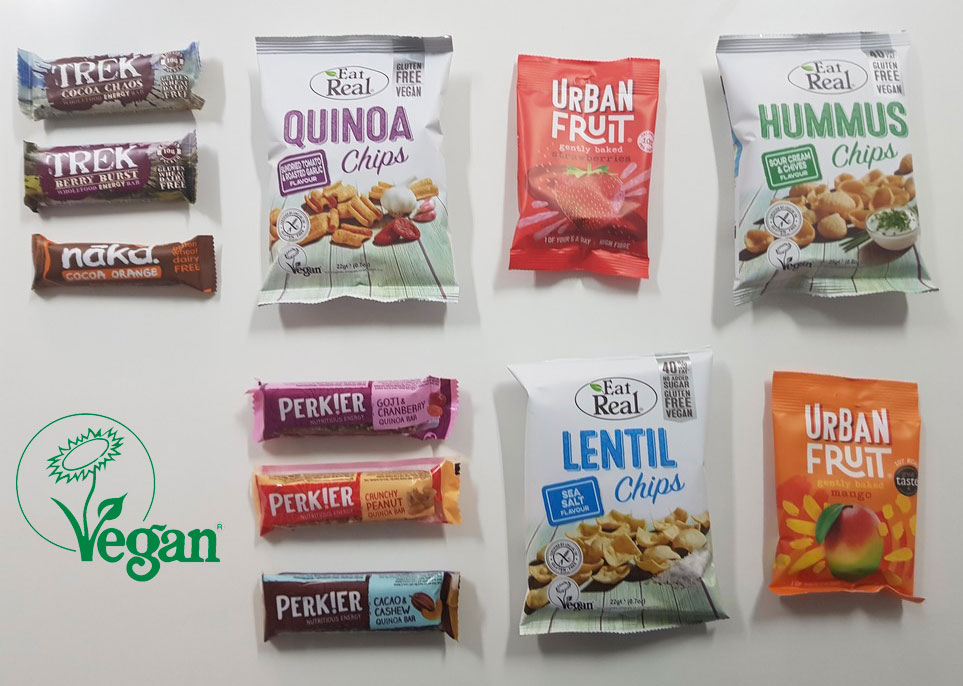 Research predicts that by 2025, vegan and vegetarians will make up a quarter of the population. As this group of people continues to swell, so too will the demand for products. Our Doozy snack machines currently hold 32.5% of products which are certified vegan. What will the next few years bring?
For vending with products for everyone, contact us today