Outstanding coffee is now an essential part of our everyday life. It helps wake us up in the morning and keeps us going during the day. We are incredibly proud of our Doozy coffee. It is eco-roasted and Fairtrade. Our coffee machines are set up by our trained engineers to ensure they produce the perfect drinks right before they reach their new home.
Our premium coffee machines serve a variety of hot drinks, from a frothy cappuccino to a hearty cup of tea. Or is a luxury hot chocolate more your style? Whatever your drink preference, we've got you covered. The machines themselves are of the highest energy standard and are capable of handling a large number of drink sales.
Eco-roasted coffee
During our hunt for the perfect coffee beans for our Doozy coffee machines, we found 918 Coffee. This innovative company, based a short drive from us, holds the answer to truly ethical coffee. A solution called Eco Roast. Our team brings back used coffee grounds to Doozy HQ. When 918 Coffee delivers our fresh new bags of coffee beans, they take away the old grounds and use them as energy to roast the new beans. It really is a circular coffee economy.
Freeze-dried milk
Fresh milk might sound like a good idea but there are a variety of problems with using it. The machines need a large amount of fresh milk to fill them and fresh milk has a very, short shelf life. This often results in a large quantity of it going to waste. Our clever, freeze-dried milk has no other ingredients, just fresh milk, made to last much longer. It is 100% skimmed, making it low in fat too. Since it is not a liquid, there is little spillage when it is added to the coffee machine. And these clever, milk granules make a delicious hot drink.
Fairtrade & Rainforest Alliance
Where our products are sourced from is important to us. All our hot drinks are Fairtrade and/or Rainforest Alliance Certified. In essence, Fairtrade ensures that those who produce our coffee get paid a fair price. In addition, they work with the surrounding communities, helping to build a brighter future for those who live there. The Rainforest Alliance is a non-profit organisation working across businesses, agriculture and forests to make responsible businesses the new norm. They work both to protect our planet and improve livelihoods. By purchasing these products, we can make a difference to the individual lives, communities and environments of those who grow the things we love.
Plumbed or unplumbed coffee vending machines
Not sure where your coffee machine should go? No problem. We can trial coffee machines at any location, even if there is no water point available. Once a trial is proven successful, there is a justification to have water installed so that the machine can be plumbed in. If the trial is unsuccessful, we can simply remove it at no cost and trial somewhere else until we find the best location.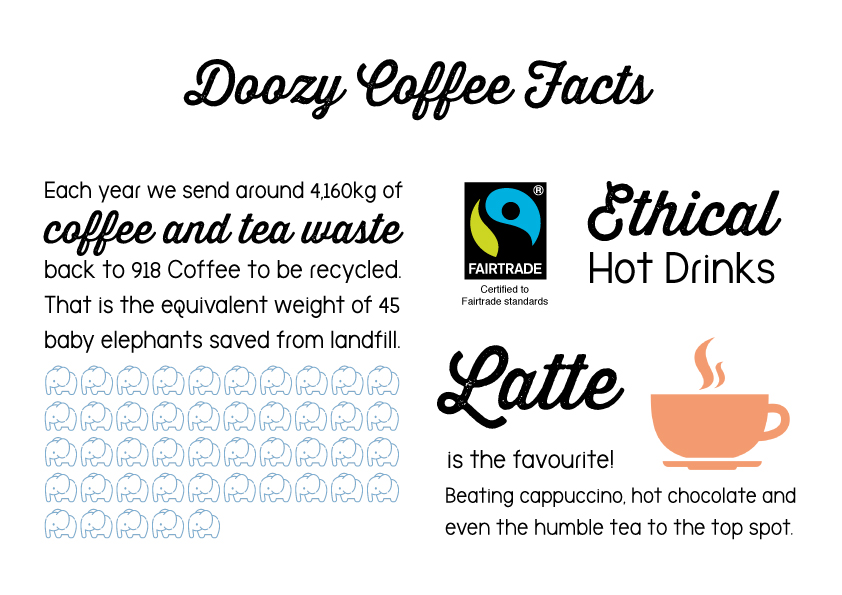 Are you interested in a Doozy coffee machine?