January 31, 2020
People have their perceptions of healthy vending:
'But people love Coke'
'The products won't sell'
'The machines won't look as appealing'
'Healthy and convenience don't go together'
'There won't be enough choice'
We've heard a few comments over the years. They simply don't add up to our experience of healthy vending. For over 5 years, we have worked with organisations from hospitals to universities. Whatever the location, we've come to a similar conclusion together.
Healthy vending works.
We've pulled together a few points to change your mind about healthy vending.
1. Healthy vending sells
Sales at one of our Doozy university sites grew by over 70% when we switched traditional vending for our Doozy healthy solution. It's a big misconception that healthy doesn't sell. The overwhelming popularity of our range of products is clear at our sites. It is a recurring theme, across the board we have seen increases after introducing Doozy. One hospital saw figures double in their first year with Doozy. We've been there for nearly five years and sales are continuing to do exceptionally well. It appears the customers really do want healthy.
2. There is a huge choice of healthy products
And it's growing at some rate. Some are concerned that offering healthy is limiting the choice to customers. However, the healthy product market is massive, the fastest-growing segment in the snacking industry. Not all healthy products are nuts and seeds or cereal bars. Lentil chips, protein bars, popcorn and sparkling fruit juices are all available. Some products offer a little treat. For example, Metcalfe's Skinny rice cakes. They come in at just 82 calories per piece, yet still contain a small amount of chocolate. Other products, such as Urban Fruit, are one of your five a day.
This innovative group of brands tend to create products which cater to absolutely everyone. From gluten-free to vegan-friendly. The free-from sector is expected to grow by 18% over the next 3 years. And with an estimated 3.5 million Brits now following a free-from or vegan diet, there is a huge demand for these products.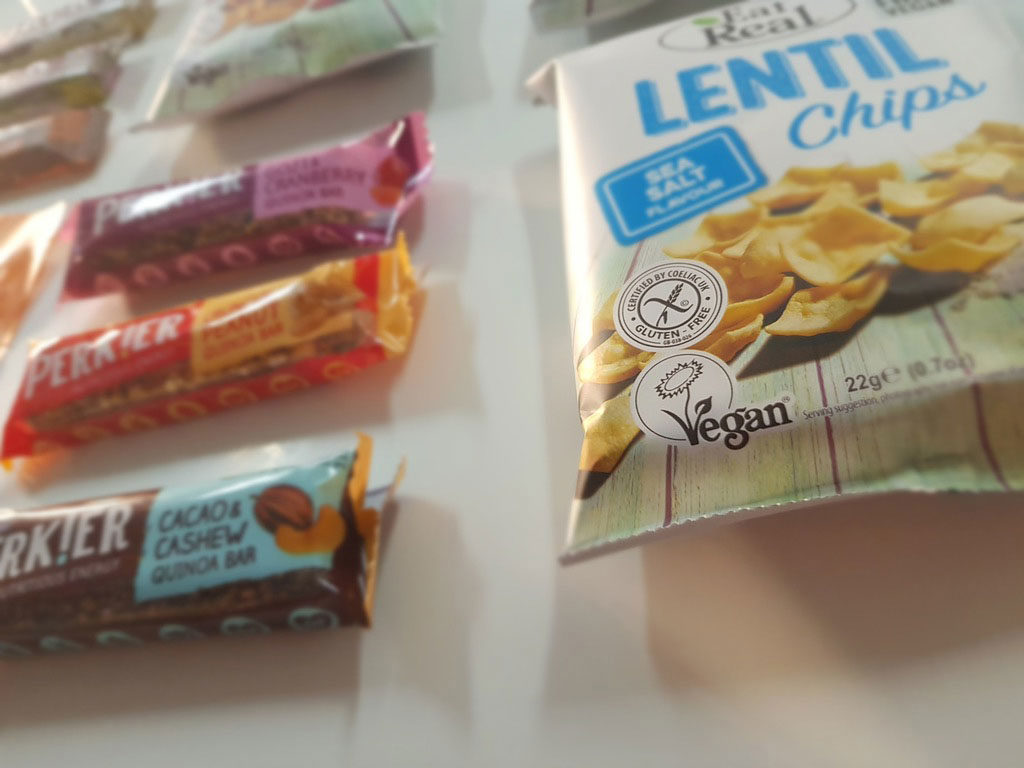 3. You can still have some indulgence in the machines!
The healthy product market is big enough to fill a whole machine with delightful snacks and drinks. However, life is about balance. We often choose to include around 20% indulgent snacks in our machines for when customers crave a treat. This range includes Dorset Flapjacks and a variety of Tray bakes. They are perfect for when the taste buds are calling out for indulgence, and they are a dream when paired with a cuppa. According to one survey, 77% of consumers agree that there is a time for a healthy snack and a time for indulgence.
4. Smaller suppliers have big fans.
Often smaller suppliers are underestimated. Although not yet big names in the product world, they are gaining fans fast. We have found that even the smallest of brands have still picked up love from customers wishing to try something new.
Factors other than taste have become important, meaning that people are less loyal to big brands such as Coke or Mars. Quality, health, dietary requirements and ethical stance are all drivers for why people choose certain brands. In fact, for around 85% of people, quality tops the reasons for brand choice. Some of the biggest names just don't cut it.
5. Healthy vending looks incredible.
The brands that create our wonderful products are exceptionally quirky. They look fantastic in our Doozy machines! Bright colours and unusual packets sit ready to catch the eyes of peckish passers-by.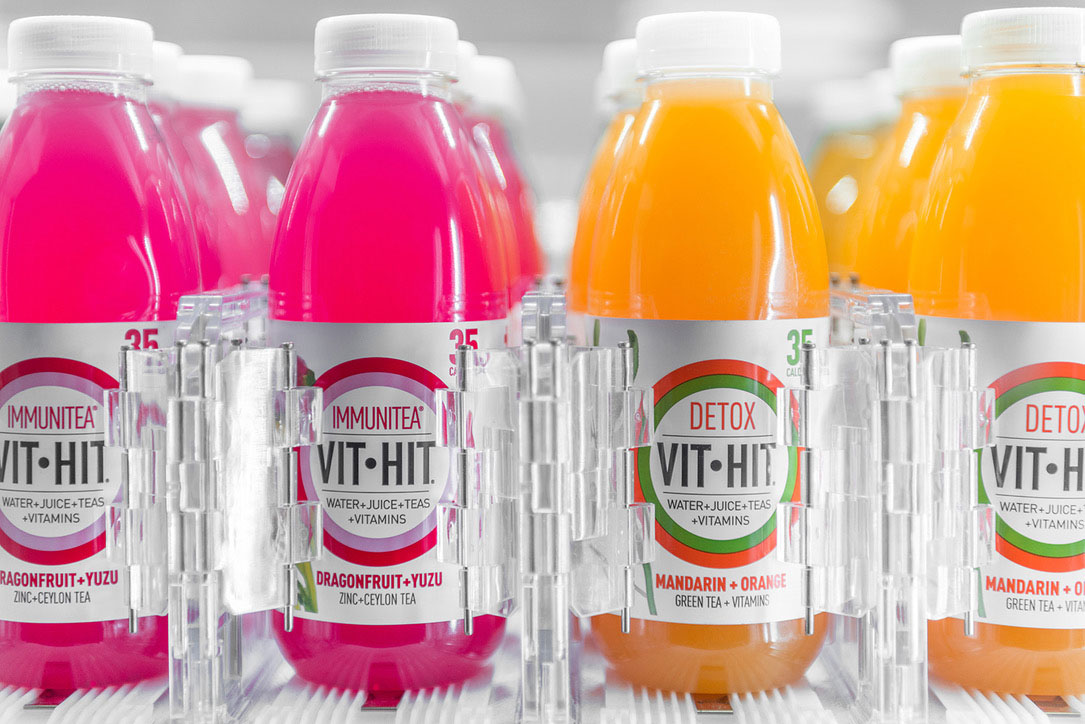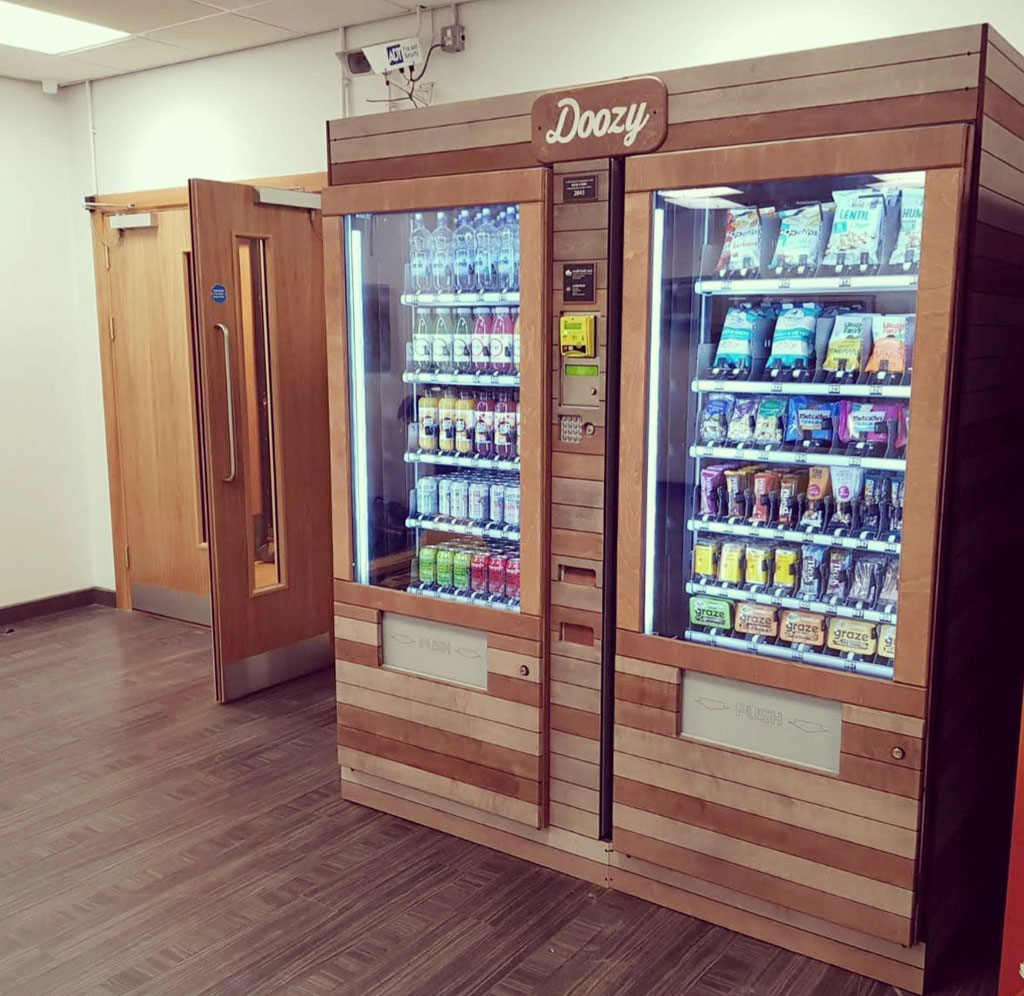 We are becoming more aware about the products we fill our bodies with. One study confirmed that 80% of consumers are looking for healthy, balanced bites. Alongside this, the healthy product market is booming and these healthier vending options are starting to become more commonplace. This is good news for our waistlines. As a nation we rely on convenience and snacking on the go is no showing no signs of slowing down.
Have we changed your mind about healthy vending? Contact us about a Doozy solution today!