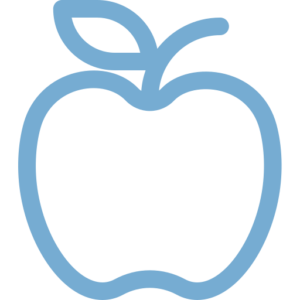 Healthy products
The most important element of a Doozy vending solution is our hand-selected healthy products. We offer a large variety of both snacks and cold drinks. From providing a source of protein to being certified gluten-free – we have choices to suit everyone's needs and wants.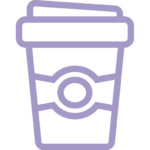 Doozy coffee
Standing proudly next to our healthy vending machines or holding their own is our Doozy coffee machines. Our ethical hot drinks are Fairtrade and/or Rainforest Alliance. Latte, cappuccino or tea – what would you choose?

Increase revenue
Convenient and reliable, not to mention attractive, our machines can also bring in revenue. We like to work with our partners to find the best locations to make the most out of the machines.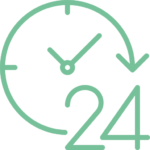 24 Hour refreshments
Whether a 24-hour university library or a 9-5 office, when you are open, we are open. The perfect addition to run alongside a cafe, saving you the need to have staff during quieter hours.

Contactless payments
All of our Doozy machines are fitted with card readers as standard. An essential element when over 70% of sales are via card. Some sites have opted to go completely cashless. We accept all major credit/debit cards (including contactless) and mobile app payments.

Environmentally conscious
We care about our environment. Our coffee is eco-roasted, where the old coffee grounds are collected to roast the new coffee beans. We use Fairtrade and Rainforest Alliance products. And we are even attempting a plastic-free vending option.
A Doozy comparison: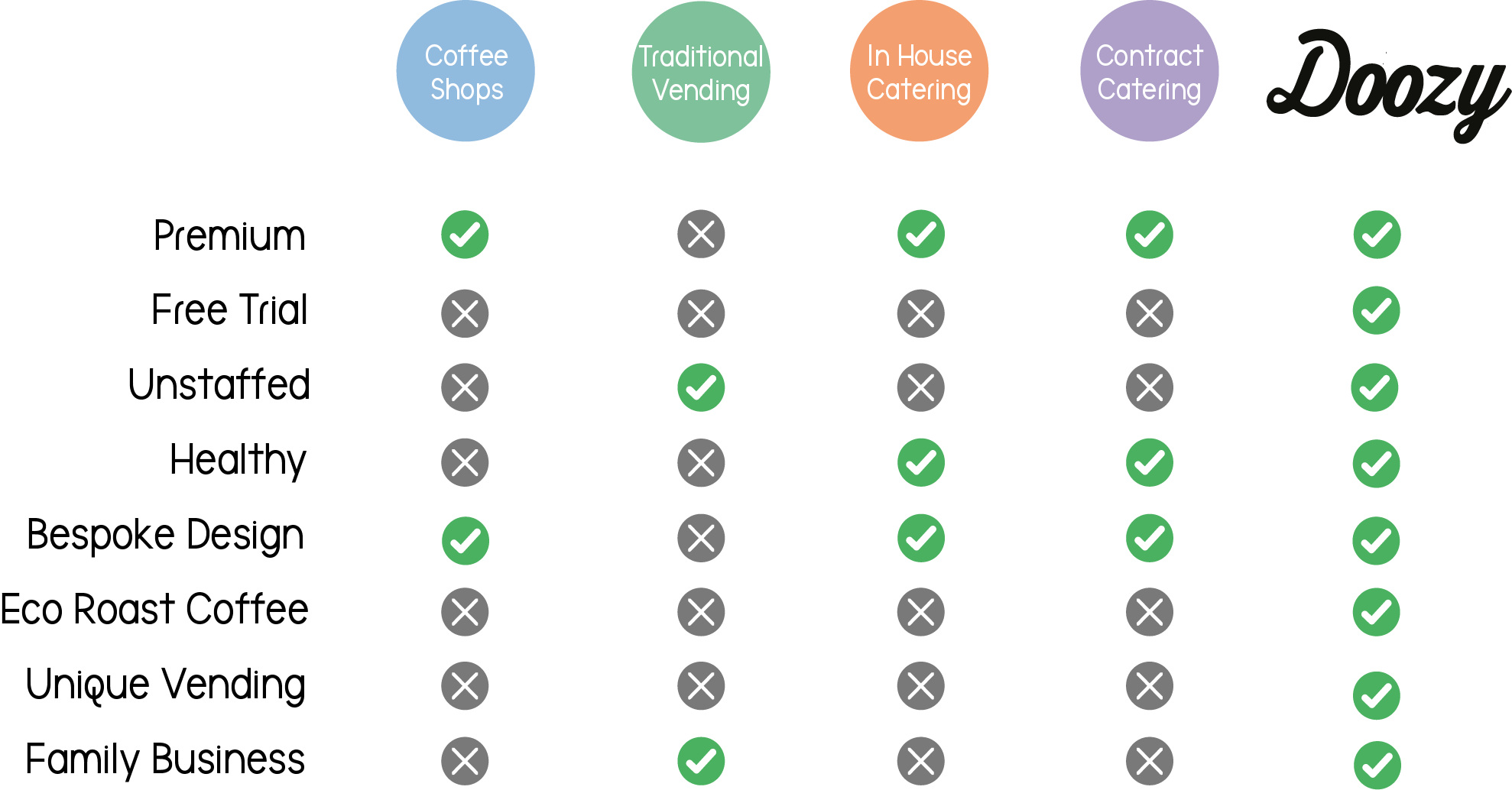 Do we sound like your cup of tea? Contact us today.