March 15, 2019
A vending solution is important for many organisations. However, simply placing a machine in the corner is not enough. Avoid constant out of order signs by installing our Doozy vending solution in your organisation. Here are 10 ways we will revamp your vending.
Healthy products!
One of the best things about a Doozy vending solution is the huge variety of healthy products. From gluten free to vegan friendly, we offer something for everyone. Have a look at our healthy vending checklist to see the types of food/drink we include. The healthy product market is growing every year which means more exciting choices will be coming to a Doozy near you!
Increase Revenue
In order for vending machines to make considerable money, they need to look fantastic, sell products which consumers want and be consistently reliable. A Doozy vending machine ticks all these boxes. As consumers continue to request healthy products, we provide them from our machines. With reference to how a Doozy vending solution looks… well, take a look for yourself.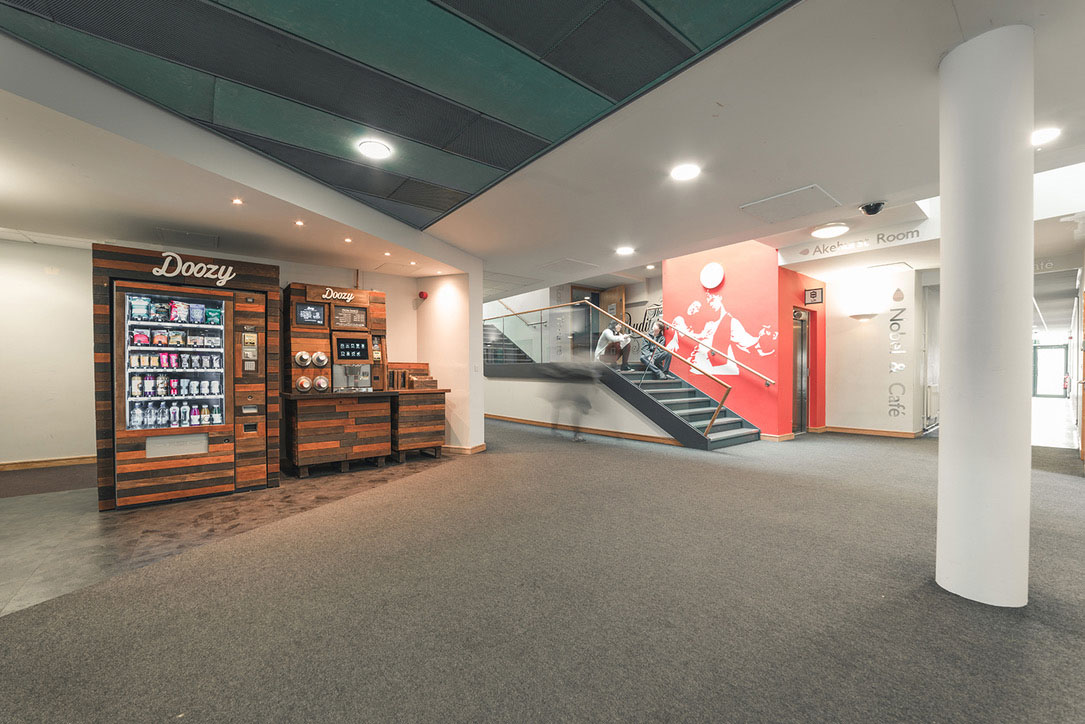 Outstanding ethical coffee
Coffee is an important part of many people's everyday life now, but finding a coffee we really enjoy can be a challenge. We receive wonderful compliments about our Doozy coffee. The machines themselves are tried and tested in the office before they reach their new home so we can guarantee a perfect cup every time.
Contactless payments
It's hard to believe that there are still some vending machines out there which don't accept card payments. All of our Doozy vending solutions are fitted with a card reader as standard. In fact, over 70% of sales across all sites are now paid for with a card. We accept most cards (including contactless) and mobile payments too.
We can offer a free trial
Prove that our vending solution can work for you with a free trial. Often before installing a whole Doozy offering, we test the water. This means that both us and our clients can be safe in the knowledge that the machines will work for them.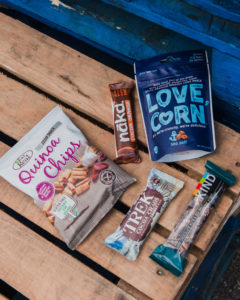 Make the healthy option the easy option.
Many places get it the wrong way around. Healthy products out of our reach at the local shop but vending machines are stuffed with every unhealthy brand under the sun. By providing healthy products in vending machines we ensure that the healthy option is the easy option. And the best part is that vending has no time restrictions, it can be open around the clock. Whether a 24-hour library or a 9-5 office. When you are open, we are open.
Bespoke design
Not all sites are the same, so our vending solution can't be either. We want our vending to compliment the areas they call home. Our most favoured Doozy solution is our main wooden effect (as seen above) but some sites will request a white colour to fit a modern setting or a mixture of coffee/snack machines. Whatever your requirements we do our best to find the ultimate Doozy for you.
A proven track record
Our overarching company Revive has been working with a variety of clients installing vending for over 30 years. Doozy was introduced in 2014 as the healthy vending solution and has found a home at universities, hospitals, leisure centres and colleges to name a few. Results have shown that healthy products are on the agenda with sales booming.
Family business
Doozy at its heart is a family business. We treat our clients like they are a part of one massive family. You can expect a friendly team from the operators and engineers who take care of the machines to the office staff who take care of the rest.
Everyone benefits.
Students, staff, patients or visitors – everyone can enjoy the healthy products and delicious coffee from our Doozy vending solution.
This the Doozy difference: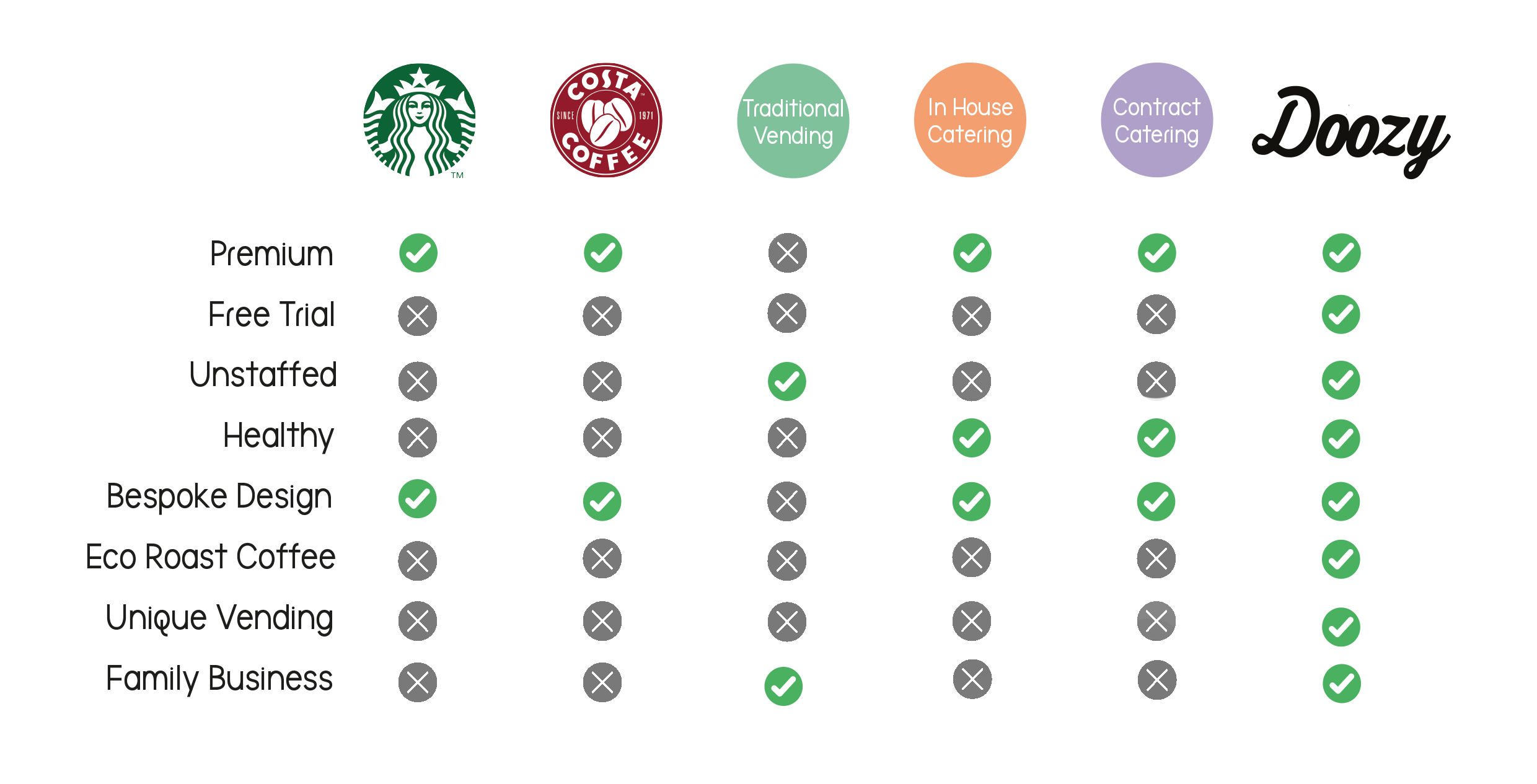 Does a Doozy vending solution sound like your cup of tea? Have a chat with us today.