December 4, 2017
The countdown begins. But do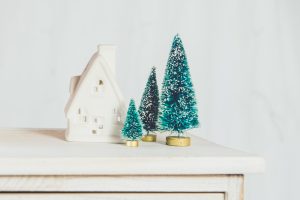 n't worry, there is still time to find some awesome Christmas gifts. To help you out a little we've noted some of our favourite ethical shops with some rather unusual gift ideas!
Based in Cornwall, the Eden Project plays host to thousands of people seeking knowledge about the wonderful world around us and how we can look after it. Whilst this iconic landmark is well known, people may not be aware that they also have an online shop. You can get items such as lemongrass hand cream or a garden wildlife hamper. Perfect options for those hard to buy for relatives.
The new ethical shop, brought to you by New Internationalist Publications Ltd. They partner with charities and campaigning groups to help them raise money by selling ethical gifts and household goods to their supporters.
They claim their items are fair-trade, organic, recycled, eco-friendly, educational and made in the UK.
Support your chosen charity while discovering ethically sourced goods, the perfect combination.
Helping you to make good choices when it comes to your shopping. They bring products together which are sourced from all over the world and that hold the ethical credentials they know are important to their customers.
They look for eco-friendly alternatives to everyday items, sell fairly traded goods, promote local UK brands and to encourage positive shopping habits.
Ethical Superstore has a huge range of products, from rugs to stationary and everything in-between.
Green Tulip aim to trade fairly whilst respecting the environment. Offering stylish and contemporary products, produced without exploiting people, animals or the environment. You can view information about the products and who creates them on the website.
Take an extra note of the Christmas themed bamboo socks and milk chocolate elves – yummy!