January 22, 2019
As a healthy vending company, we know that health should be at the heart of what we do. Across the UK, we are all aware that we should eat healthier. However, it isn't always that easy. Our environment tempts us towards high sugar and fatty products while healthy snacks are often beyond our reach. It doesn't have to be that way. Here are five compelling reasons why healthy snacks are the secret weapon for present and future vending.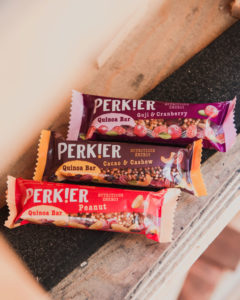 Attitudes towards healthy eating are changing. People want to eat better.
Over the last decade, people have fallen into the trap of enjoying unhealthy snacks with little thought for the consequences. In 1993, 53% of UK adults were classified as obese and overweight, a figure that rose to 61% in 2016. But times are changing. People are acknowledging that even though temptation surrounds us, we need to eat better. Health risks from being obese, such as joint problems and respiratory problems, are now widely known. People want to change, and one way to do that is to ensure healthy products (and specifically healthy snacks) are easy for people to buy on the go. Healthy vending machines are a natural choice. They can fit into almost any location, require little staff and can provide healthy snacks 24/7. We know that people are starting to desire healthier options, now we need to provide them.
We love to snack – make it healthy.
We are a nation of snackers with 60% of us choosing to snack throughout the day. Shockingly with the millennial generation, this figure rises to 86%! Snacking has become predominant in our society due to our busy lifestyles. Although it looks like snacking is here to stay, we can ensure that the snacks people choose to eat are of the healthy variety.
Healthy snacks are delicious (and there is a huge choice!)
Healthy snacks have grown in popularity. Now there are a huge number of brands just focusing on healthy products. Even many of the large, traditionally high sugar brands, are reaching out to the healthy market by introducing new products. For example, worldwide brand Mars owns Goodness knows, a bar with ingredients such as almonds and fruits. Going back as little as a decade ago, it would be hard to get access to healthy snacks on the go. But companies have risen to demand. We select our healthy snacks especially, have a glimpse here.
Healthy products cater for everyone.
Unfortunately, traditional snacks do not allow for products that cater to everyone. The good news is that as newer brands have entered the market, fresher opinions have too. These companies bring out healthy snacks which are gluten-free, vegan-friendly and protein-rich. Now, everyone can get a grab and go healthy snack on the go. Read more – The ultimate product checklist for the perfect healthy vending machine.
The healthy option should be the easy option.
It shouldn't be hard for someone to get a healthy snack at the hospital or the local leisure centre. We've got it the wrong way around. Healthy snacks are a walk away at the nearest shop. But feel free to pick up a Twix at the vending machine! Not anymore though. By offering healthy snacks within a vending machine, we ensure the healthy option in the easy option.
We would love to know your thoughts. Send us a message