December 9, 2020
It's nearly Christmas, which means it's nearly the New Year, which means it's time to start thinking about those resolutions. And we've come up with a really good one — so good, we thought we'd share.
Have you ever tried being vegetarian but found yourself relapsing (particularly at Christmas), despite all your best intentions? Well, maybe next year, you should try being a flexitarian instead.
Flexitarianism is a 'mostly-meat-free' diet, where you generally opt for vegetarian or vegan food options in your daily life but you also eat meat from time to time.
It's been steadily gaining in popularity around the world over the past few years as meat alternatives become more appealing and readily available, and as people become increasingly aware of the impact of meat on health and the global climate.
Not sure yet? We've put together 5 reasons why you should become a flexitarian.
1  You can reduce your carbon footprint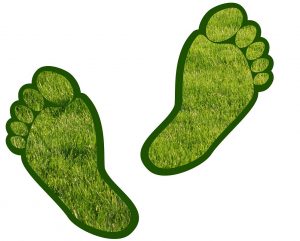 Believe it or not, cutting down on meat is one of the easiest ways to drastically reduce your carbon footprint. A 2018 study funded by the British Heart Foundation reviewed different low to no meat diets, including flexitarianism, to measure the impact of each diet on health and the environment. It found that apart from water consumption, the positive impact of those diets on the environment was incredible, including up to 90% reduction in Greenhouse gas emissions. That's huge!
2  It's good for you

When it comes to a healthy diet, the meat versus no meat debate is a hot one. But what about just less meat? Well, the same BHF-funded study we mentioned above found that for higher to medium income countries (which are also the countries that tend to eat more meat), the health benefits of diets with less meat included a 20% to 25% reduction in early deaths from heart disease, stroke, type-2 diabetes AND cancer. What's more, flexitarian diets specifically were found to reduce early death rates by around a fifth. So you don't have to go totally cold turkey (sorry, we had to) to reap some pretty good health rewards.
3  You could save money

Want to save money without even trying? Last year, a survey found that UK adults polled saved an average of £209 each in a year, when they cut down the amount of meat in their diets. Monzo also asked its twitter followers what they thought, with the consensus being that eating less meat generally saves money. However, some warned that this wasn't always the case when eating out, with vegetarian meals in some places being the same price as meals with meat – so be careful not to blow all your savings on dining out!
4  There are loads of yummy meat-free options available nowadays
Finding delicious vegan and vegetarian options on your typical UK high street is easier now than ever before. In fact, check out this list of vegan options at UK chain restaurants PETA has put together. Vegan Cheesy Jack Wings, anyone?
5  You can master a range of new and delicious recipes (and show off in the process)

Apart from health benefits, think about those culinary bragging rights. Cutting down on meat is a great way to experiment with other recipes and ingredients that might not otherwise be a 'go to' for you — not to mention your friends and family. Check out this repertoire of 40 mouth-watering vegan recipes — we honestly don't know where to start!
We think flexitarianism is the perfect New Year's resolution. As it happens, our Founder and CEO, Tim Varney, has been flexitarian long before it was cool, so you can be sure this particular resolution can definitely stick!
All our products here at Doozy are vegetarian and we also stock a wide range of delicious vegan snacks. So if you ever waver in your resolution, just head to a Doozy vending machine near you and we'll help keep you on track!