December 19, 2018
Vended coffee often gets a bad reputation. But our Doozy Fairtrade coffee is different. Yes, it comes from a vending machine, but that does not mean it should be any different to a coffee made barista style. We pride ourselves on providing a great cup of coffee that tastes great and hits the spot every time. Because after all, that little cup of coffee can literally change the day!
Long gone are the days of a miserable looking, lukewarm, vended coffee. It's now all about a great tasting, convenient and reliable cup of the best stuff!
Without further ado, here are 5 reasons why our Doozy Fairtrade coffee hits the spot.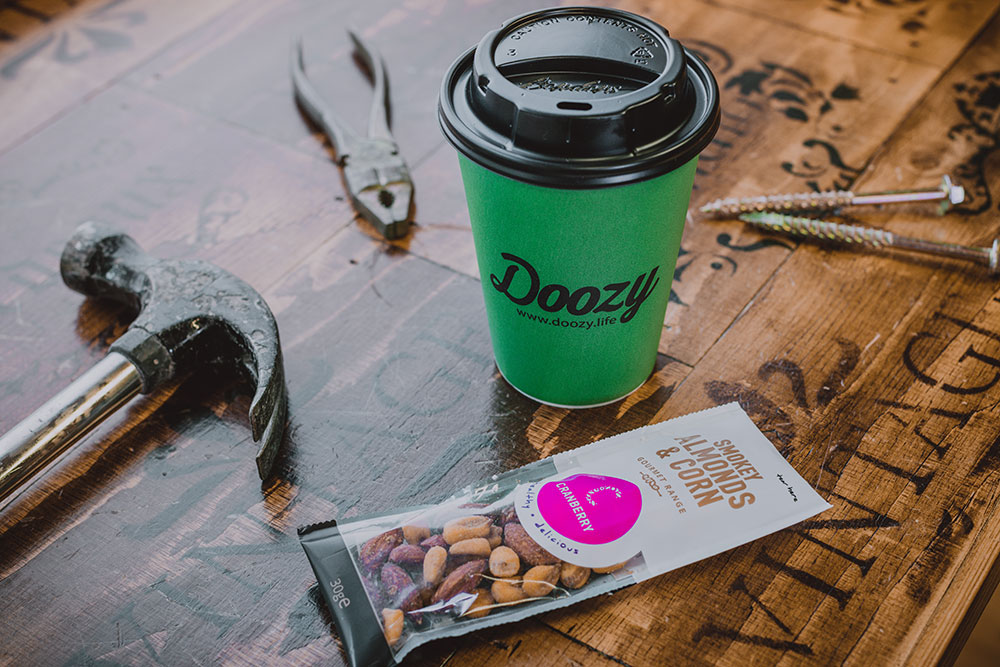 It tastes delicious!
And taste has got to take the number 1 spot. A cup of coffee is the perfect way to start the day. It is a great little pick me up and a lovely social moment so of course, it has to taste amazing! In addition, our Doozy Fairtrade coffee is reliable and consistent. This means that you will get the same cup of coffee time after time.
Time Saver
If you don't have time for a social visit to a coffee shop then vended coffee is for you. Our Doozy coffee machines have an average speed of 45 seconds from bean to cup. This means that you can get a tasty cup of coffee in less than a minute, suiting even the busiest of people.
We pride ourselves on our vended coffee oozing quality
Our bean to cup coffee is delicious and reliable. A bean to cup machine grinds coffee beans exactly like in a coffee shop. Our Doozy machines grind the coffee beans on demand each time you select a drink. This ensures that the quality will always be there.
Doozy Fairtrade coffee is Eco Roasted
Our coffee beans come from 918 Coffee. This inventive company have spent years developing technology to help to produce brilliant coffee without all the waste. This is something that is very important to us here at Doozy. Eco Roasted coffee works by collecting used coffee grounds and turning them into fuel. This in turn powers the Eco Roaster to make more coffee. Landfill waste is reduced and what would have been discarded is put to good use. And even better the coffee is fair trade too, only sourced sustainably. What's not to love!
And last but not least, Doozy fair trade coffee is convenient.
The self-service nature of our machines means that we are open 24/7. Coffee is needed at all times of the day, for many different reasons. In fact, it is the most popular drink worldwide, around two billion cups are consumed every day. And in the UK, we now drink approximately 95 million cups of coffee per day. Therefore, access to a doozy coffee at any time is a big reason why our doozy fair trade coffee hits the spot!
All in all, vended coffee has changed dramatically over the last few years. The demand for premium, convenient, reliable coffee is rising. At Doozy, we continue to grow and develop, aiming to provide the best fair trade coffee possible.