January 4, 2019
The demand for gluten-free healthy vending products is rising. The growth answers the call from hundreds of coeliac suffers who request more products which they can eat. Others have joined the call too, opting to go gluten-free as a lifestyle choice or because they are gluten intolerant. Overall, around 13% of the UK population now avoid or completely remove gluten from their diet.
From vegan-friendly products to gluten-free, we aim to cater for everyone through our healthy vending machines.  Take a look at some of our favourite gluten-free healthy vending products.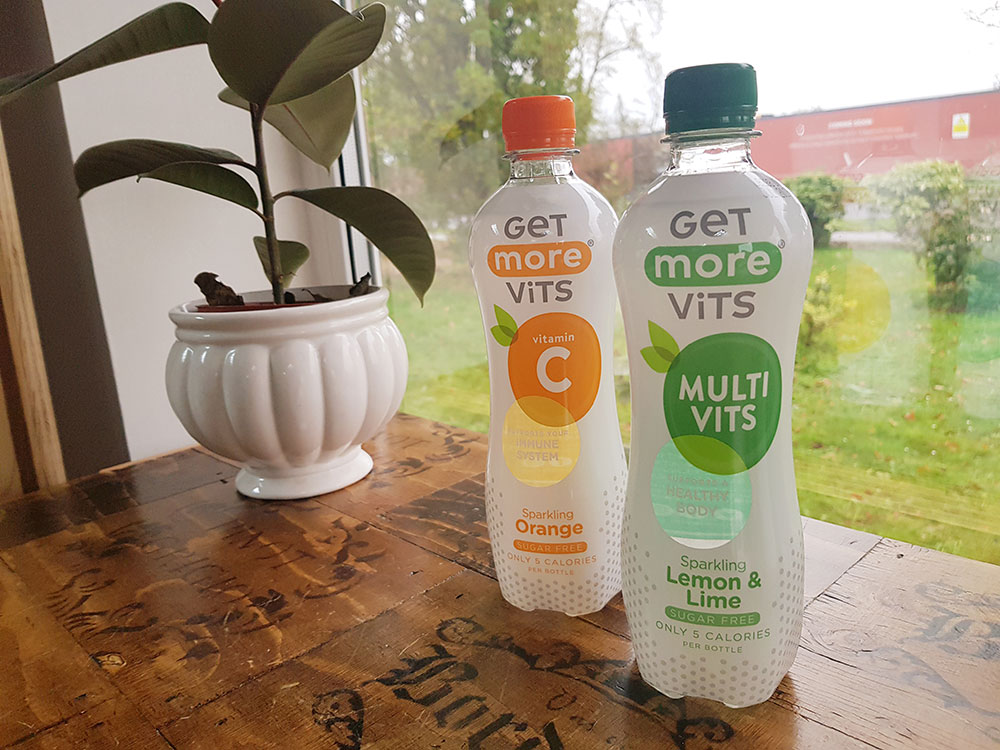 Get More Vitamins
Refreshing cold drinks are essential when we are on the go, yet many traditional vending drinks are not gluten-free. This means a bottle of water, refreshing but limited choice, or nothing. Get more Vits comes in a variety of delicious flavours, both still and sparkling. The low-calorie drink is not only vegan-friendly and natural but also contains essential vitamins.
Urban Fruit
The perfect little snack. Many people love fruit but chopping up a pineapple on the morning commute to work is not ideal. We provide mango, strawberry and pineapple Urban Fruit flavours. They allow for people to enjoy their favourite fruit without the mess. A popular hit with children as well who love the bright packaging.
Eat Real
When we introduced Eat Real snacks they quickly became a hit across our machines. We now offer Sea Salt Lentil Chips, Sour Cream and Chive Hummus Chips and Sundried Tomato and Roasted Garlic Quinoa Chips. They are incredibly Moorish and have a flavour to suit the fussiest of eaters!
Trek Bar
Unfortunately, a lot of protein bars include gluten. But look no further protein fans. Trek Bar have found a way of creating a delicious protein bar with gluten-free oats. An extra bonus, they contain one of your 5 a day and can be savoured by vegans too.
Love Corn
Picture this, sat at a desk at work, nibbling your way through a pack of crunchy corn. Yum! Love Corn can be enjoyed by everyone as they are vegan-friendly and dairy free as well as gluten-free. The brand also proudly only use simple, clean ingredients, making them a very natural snack.
Perkier
Another one for the protein lovers. Perkier bars contain tonnes of good stuff; superfoods, protein and fibre. Yet, they do not contain gluten, dairy or palm oil. Very happy snacking.  We've tried three of their delicious flavours and each take pride of place in our machines.
Metcalfe's Skinny Rice Cakes
Rice cakes make a yummy snack and these ones are exceptional. At just over 80 calories, Metcalfe's Rice Cakes are guiltfree too. They contain no artificial flavours or colourings and are of course, gluten-free.
Itsu Noodles
One of our newest products, Itsu Noodles provide a tasty gluten-free hot snack. Just add hot water to this yummy pot. Since its introduction, Itsu has proved hugely popular, both the Satay and Katsu flavours. Traditionally, instant noodles have not had the best reputation. This one is a game changer. Give it a go, you won't be disappointed!