One of the largest sixth form colleges in the UK, Barton Peveril, is located in Eastleigh, Hampshire. The modern college, complete with a £5m Science Centre, provides approximately 4,000 children with an education.
The Challenge
James Lacey, the colleges Business Manager for Catering and Retail, contacted us as he wanted to offer the students a very different alternative to their current fizzy drinks and chocolate bar machines on site. Additionally, James often had to open the cafeteria during events, however small, so that people could get access to hot drinks.
The Solution
In September 2017 Doozy came to Barton Peveril, ready for the new term. Students loved the healthier options and were particular fans of the hot chocolate from the coffee machine! Our new facility meant that for events and functions taking place in the evenings or at weekends, James no longer had to open the cafeteria simply to offer hot drinks. Instead, people could get access to decent, quality coffee and tea from our Doozy machine. Now, the first Doozy has been embraced by students, staff and visitors alike, we are in talks to install at further locations around the college.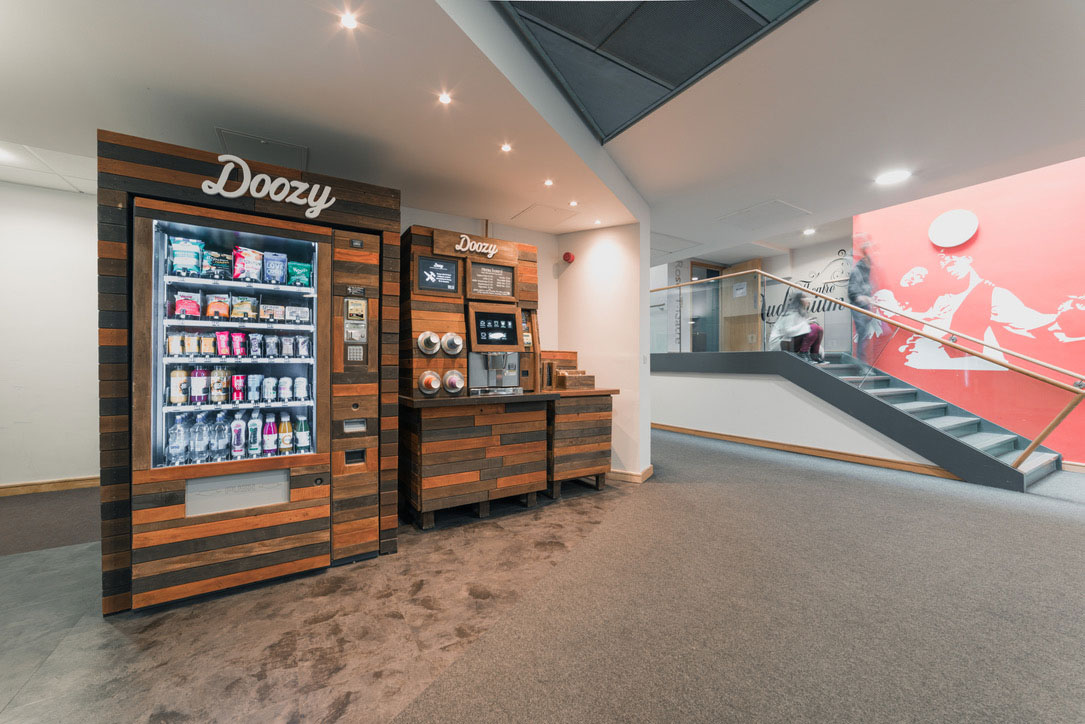 "Doozy Vending provide Barton Peveril College with a modern take on vending, the unique use of recycled wooden pallets that adorn the machines really make them stand out from the norm and the products aren't your usual vending fayre either, a student recently commented to me that the products on offer are "just the right amount of healthy" if you're looking for a modern vending solution, I recommend contacting Doozy Vending"
James Lacey, Business Manager for Catering and Retail at Barton Peveril