In 2015, Salisbury District Hospital (SDH) introduced Doozy to its patients, staff and visitors. The hospital is part of the Salisbury NHS Foundation Trust with 450 beds, over 4500 staff and 10,000 visitors a month. The hospital is one of only a few hospitals in the UK to have a specialist spinal injury treatment centre and it is renowned for its pioneering work in plastic surgery and the treatment of burns.
The Challenge
Prior to SDH introducing the world of Doozy, the vending was looked after in-house. SDH had over 20 machines on site, most of which were old and sold traditional high-sugar snacks and cold drinks. The trust wanted to outsource its vending facilities to free up its catering staff's time and have reliable equipment for their staff, patients and visitors to access drinks or snacks at any time of the day or night, 365 days a year.
Our Solution
As part of the tender process, we suggested that as healthcare providers, they should look for a completely healthier vending offering that fits within CQUIN and get ahead of the legislation.
Due to the popularity of large brands such as Coke and Mars, they were initially concerned about losing revenue so we suggested a trial. We placed Doozy in 3 areas: Level 4 (a corridor that houses all the wards), the Staff-Leisure Club and the Emergency Department (ED).
After 3 months, the projected turnover rose by over 90% from the previous figures for the old machines. This is most likely a result of the products on offer, the quality of the coffee, and the stand-out appearance of the machines. Importantly, the locations of the machines (decided upon in collaboration with the hospital) played an integral role in its success. Since then, we have increased the volume of Doozy locations on the side to 8 (at the request of SDH) with turnover still growing.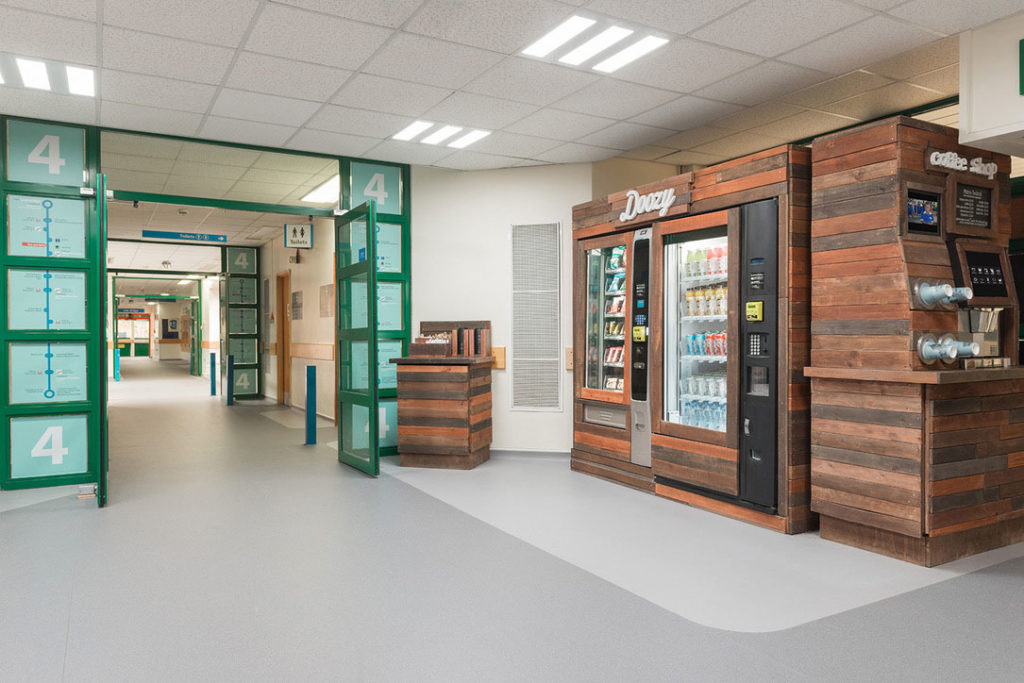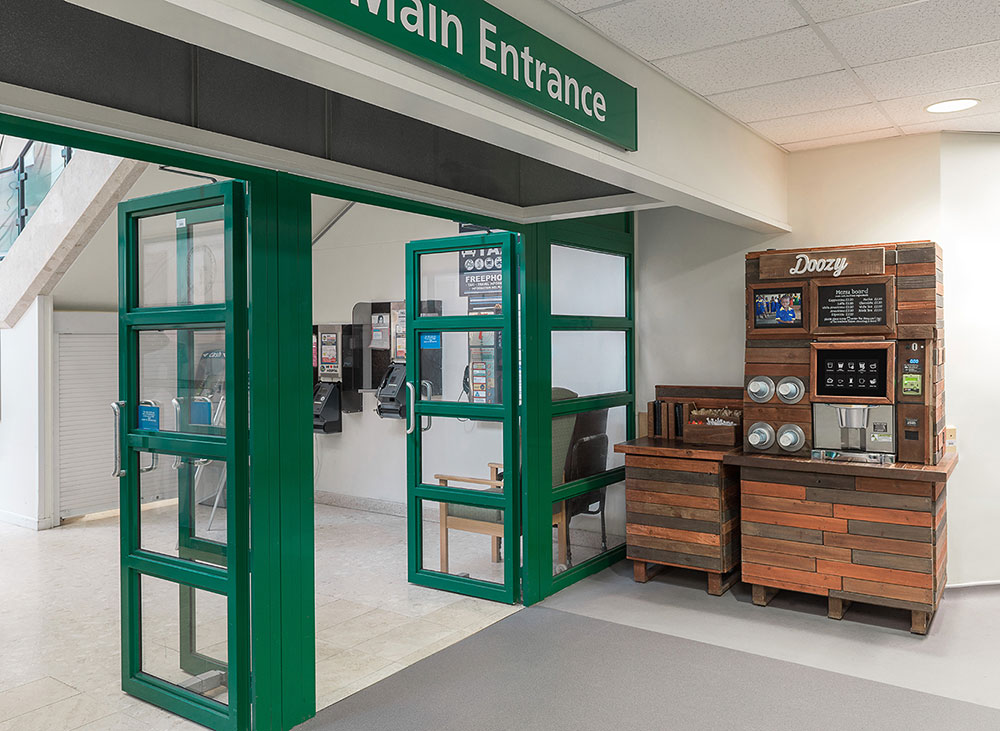 "Doozy has been a great company to work with from concept to implementation, they have been responsive, supportive and professional.
They have worked in partnership with us to deliver a vending service that is highly regarded by our customers and one that meets our aspirations around the provision of healthier snacks and beverages.
The vending machines are attractive, routinely replenished, kept clean and well maintained, with exceptional response to machine faults.
The combination of efficient machines that are well stocked, clean and well maintained, together with products of a good quality, has led to high customer satisfaction and an income level higher than expected."
Paul Freeman, General Manager Support Services, Salisbury NHS Foundation Trust.