Five locations make up New Forest Health and Leisure Centres. They are based around Hampshire in Ringwood, Totton, Applemore, Lymington and New Milton. The centres are run by New Forest District Council (NFDC), and we started working with them back in 2015.
The Challenge
NFDC was looking for an eye-catching vending option which would provide healthier options for their customers. As a leisure centre, this is crucial for the members who turn up for classes and gym sessions, and children who often go for swimming lessons. In addition, the waiting parents and staff would prefer high-quality coffee/and healthier snacks. Each centre required a slightly different vending solution. We worked with the managers at each site to provide a tailored offer.
The Solution
The exciting challenge for this client was creating the different vending areas. For example, at Totton Leisure, they previously had vending dotted around their site. After seeing Doozy, and seeing how transformative it could be for their customers and staff, they redesigned an area (including knocking a wall down!) to accommodate Doozy. NFDC was determined to have a Doozy with a cafe feel, the perfect fit for waiting parents to settle with a coffee.
Ringwood Leisure wanted a Doozy on two different levels to provide snacks and coffee to all customers who came into the leisure centre. We received some wonderful comments from happy customers such as, "I must congratulate you on your café, the total lack of fizzy drinks and unhealthy snacks is a shining example of good practice." At all the locations we provided a variety of products including protein bars for fitness fans, urban fruit for children and a few choice treat products. During our partnership with New Forest Leisure we have run several successful sample days with their staff and customers which drives an increase in engagement and sales, and also offers a valuable opportunity for market research! And at Ringwood, we were asked to attend the official launch of their newly refurbished centre, and meet some of the starts of 'The Brittas Empire' which was filmed on-set.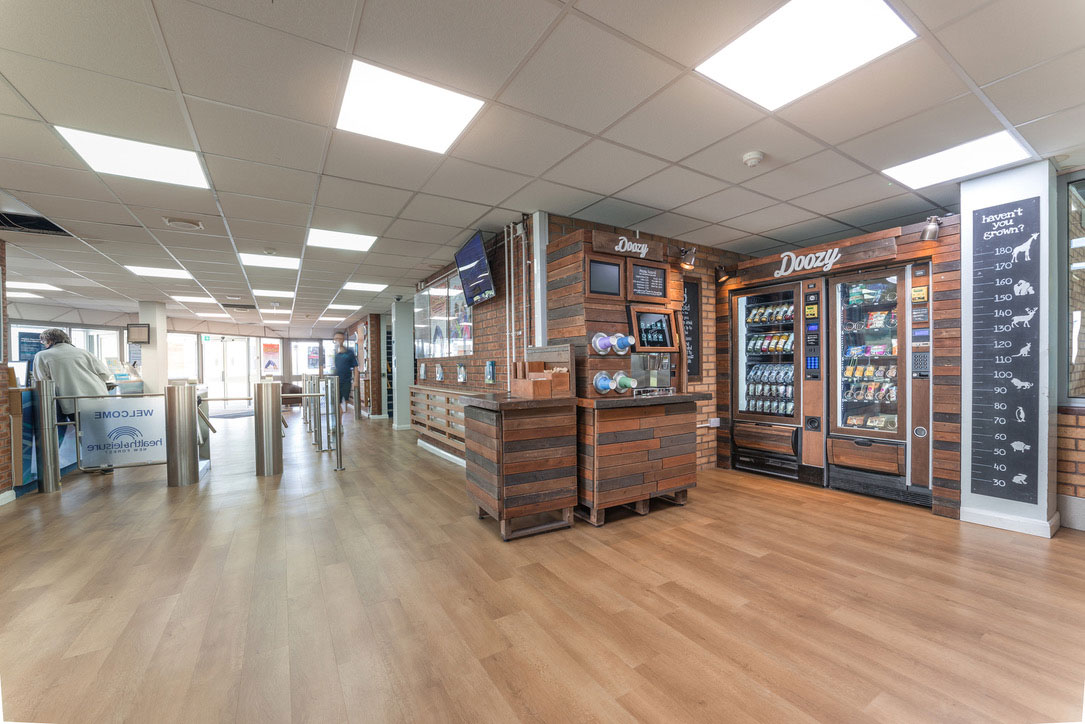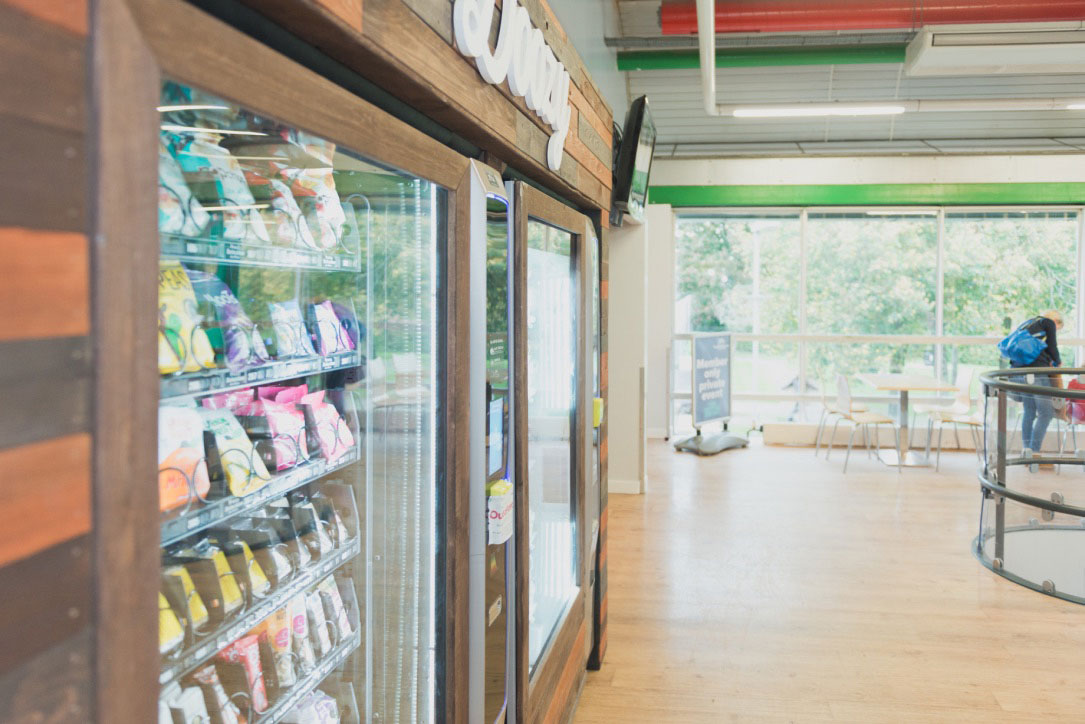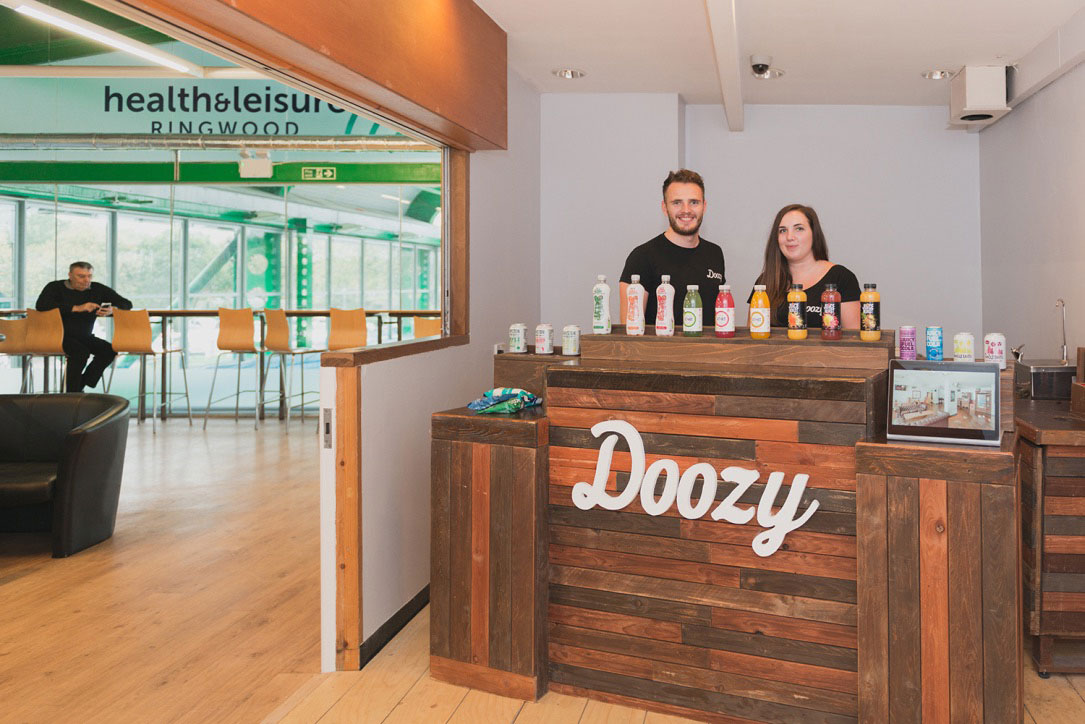 "We have worked with Doozy for over two years and their level of service and call out response is excellent. We have their machines in all five of our health & leisure centres and our ambition to rid our sites of just providing chocolate, crisps and fizzy drinks has gone down very well with our customers and the image we wanted to project as a District Council."
Jeremy Rickard, Leisure Operations Manager