April 1, 2019
The coffee shop trend has taken off with 70 million cups consumed in the UK each year. The reason for this popularity seems to be a desire for premium experiences and therefore premium coffee. There are now over 7,470 branded coffee shops in the UK. The self-service, i.e. vending sectors, have taken on board this trend with a variety of premium coffee machines now available. Of course, the coffee beans and milk that go into the machines are of vital importance. Here are 5 facts about our Doozy coffee you probably didn't know.
We use freeze dried milk
Fresh milk might sound like a good idea but there is a variety of problems with using it. To start with, the machines need a large amount of fresh milk to fill them. The second problem is that fresh milk has a short shelf life. This means that often a large quantity of milk goes to waste and ends up down the drain. Our freeze-dried milk has no other ingredients, just fresh milk, dried so that it lasts longer. It is 100% skimmed milk, so low in fat too. Because it is not a liquid it causes little mess when poured into the machine. And yet, these little dried milk granules make a perfect cup of coffee. Here is what some of our wonderful customers had to say:
"Love #epic really good coffee."
"Thanks for the lovely coffee, looks lovely."
"Love it! It will be fantastic to have somewhere to go to get good coffee."
"Magnificent coffee! Simply the best."
Our Doozy coffee is eco-roasted
We have chosen to buy Eco-roast Coffee for our Doozy machines. This means a perfect circular coffee economy. In return for fresh coffee beans, the team behind eco-roast take back our used coffee grounds. Instead of going in the bin, followed by the tip, these grounds fuel the machine to roast the new coffee beans.
And Fairtrade
As well as being environmental, it is important where our coffee beans are sourced from. Fairtrade ensure that those who produce our coffee get paid a fair price. They also work with the communities helping to build a better future for those who live there. Fairtrade now support more than 1.66 million workers and farmers. Enjoy a Doozy coffee safe in the knowledge that it is Fairtrade.
Latte is the number one best seller
We provide a range of Doozy coffee from our machines, including mocha and cappuccinos. It is the latte which stands out as our number one best seller across our sites, by some margin. Even selling better than tea, it seems everyone is a fan of the frothy coffee.
You don't need physical cash to enjoy a Doozy coffee
As standard, all our coffee machines are fitted with card readers. Some sites even go completely cashless. Customers can pay by card or via a mobile payment app. Across our Doozy sites, over 70% of sales are now by card. In educational sites, this figure rises to over 80%.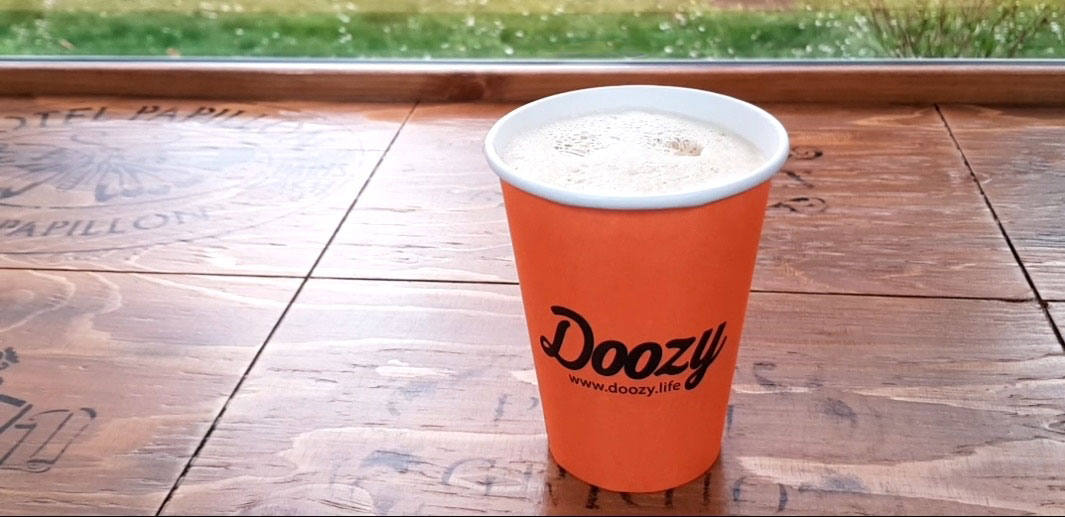 Contact us today about getting a Doozy commercial coffee machine for your organisation