March 27, 2019
In December, an article on Jamie Oliver's website asked the question 'Can we make vending machines healthier?'. As a long-time campaigner for healthy food, it was no surprise that Jamie Oliver was looking towards vending to provide healthy options. We decided to put together our response to this question because, yes, we can make vending machines healthier.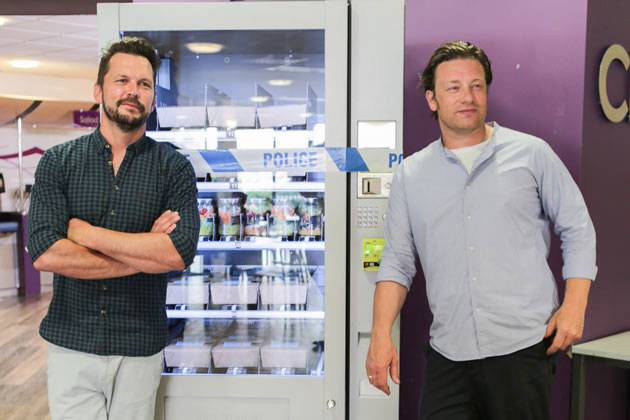 The Question: Can we make vending machines healthier?
Jamie Oliver's article looks at the influence that vending machines have on people and their choices. It states that 85% of vending machines are in the workplace and for many, it is the only option for food and drink 24/7. This is a concern when the majority of vending machines contain just 14% healthy snacks and 39% healthy drinks.
In particular, the article looks at emergency workers who need to be alert at all times of the day, all through the year. And yet, a recent study discovered that night shift workers are associated with a 29% higher risk of obesity and being overweight. With no access to healthy products, they have no choice but to refuel on calorific Twix's and bags of Walker's crisps. People rely on vending machines when canteens are closed or unavailable, but affordable healthy products are often absent.
It is not feasible to have a canteen open 24 hours a day; this is where Doozy steps in.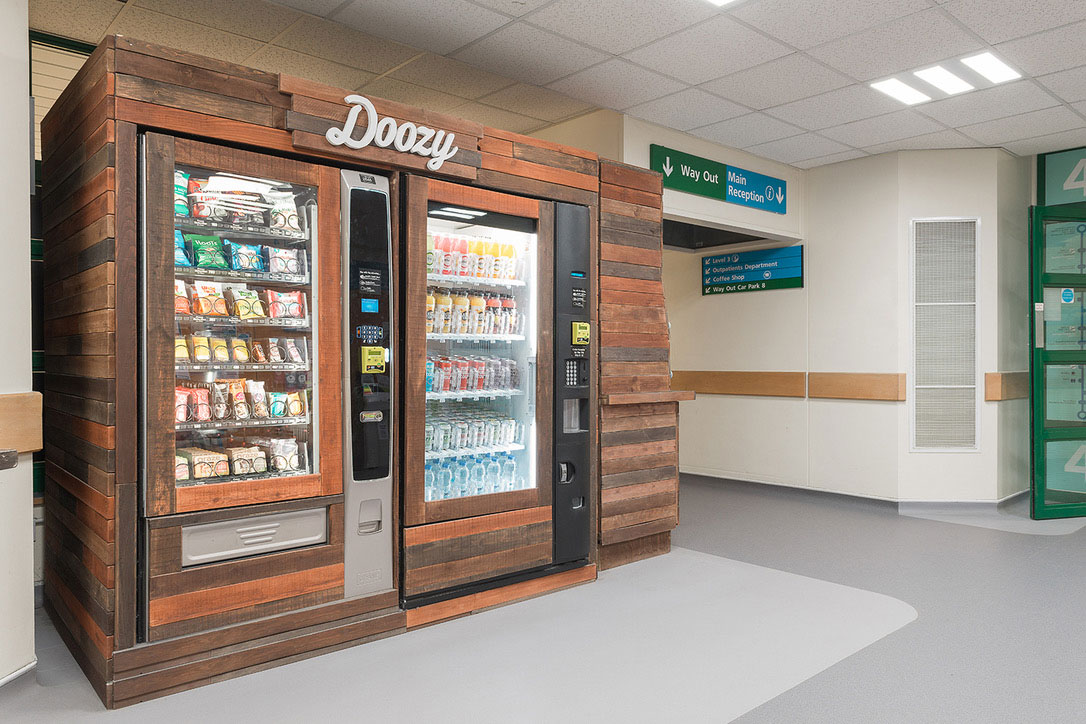 The Answer: Yes, we can!
Many vending machines currently push you towards high sugar and fat options. Any 'healthier' choices tend to offer a token row of products which appear healthier. Such as cereal bars, which often contain high levels of sugar. And they often occupy the bottom row, while the likes of Mars Bars or Coke sit happily at eye level.
It doesn't have to be this way.
There is a huge healthy product movement happening and 'on the go' options are in the middle of it. We now have access to literally hundreds of healthy snacks and cold drinks so there is no excuse to only offer traditional vending. The best thing about these products is that they include gluten-free, vegan-friendly and high protein options. There really is something for everyone. In our machines, we ensure 80% healthy snacks and 100% healthy drinks. The other 20% snacks, we call our indulgence range, is reserved for flapjacks and small cakes to be enjoyed alongside a hot drink. We also avoid cold drinks with artificial sweeteners, instead choosing tasty fruit juices as well as iced coffee. See our current menu here.
Healthy hot food is starting to become available for vending machines too. This doesn't necessarily have to be freshly cooked food. It is possible to vend delicious soups and noodle pots, the perfect filling snack for an emergency worker in the middle of a shift.
The majority of us spend 60% of the time we are awake at work. Healthy vending ensures that workers have access to snacks and drinks which are good for them no matter what time of the day or night.
"Healthy vending is long overdue. People are calling out for access to healthy products, particularly at work. At Doozy, we can provide your staff with the healthy products they crave."
Tim Varney, Founder at Doozy.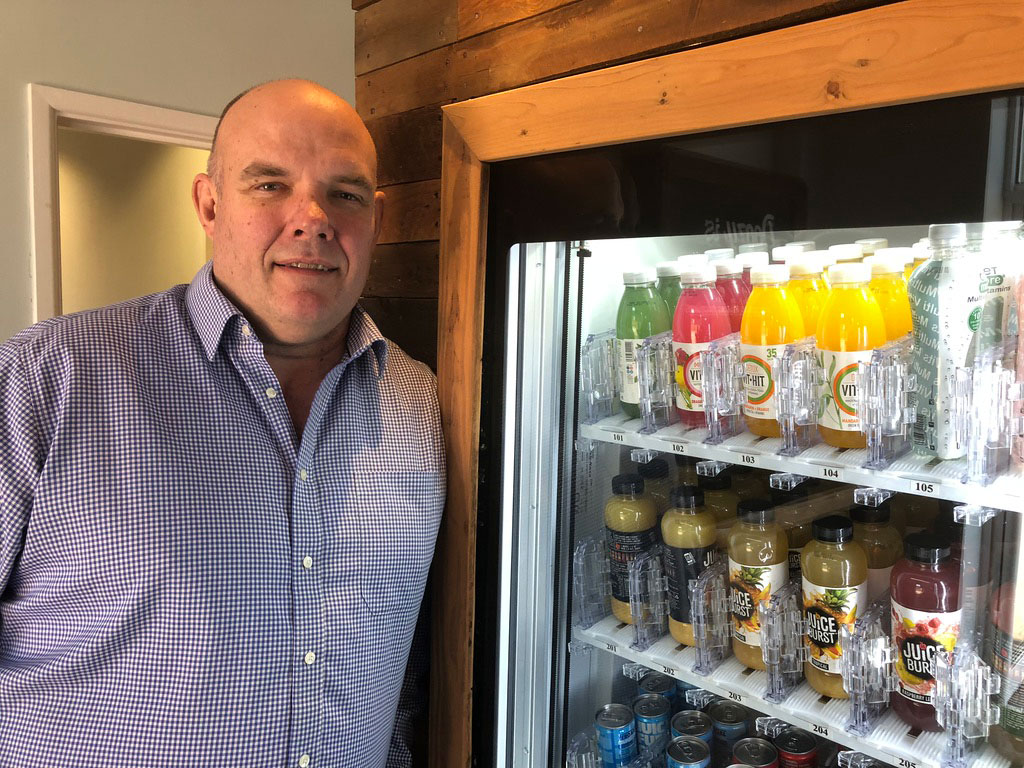 From hospitals to businesses and everything in between. If you would like to offer your workers the healthy option, get in touch.