May 31, 2019
Us Brits are known for drinking tea. We get through about 165 million cups a day. But another hot beverage has crept up the popularity list. The enjoyment of coffee has reached new levels and is savoured by millions of us (an estimated 70 million cups a day).
You can't walk down a UK high street without seeing at least two or three coffee shops. Costa leads the brands with 2,422 shops. It is not just the branded ones doing well. Independent coffee shops are holding their own too. They draw in consumers who are looking for something a little different; environmental credentials, adventurous drinks or simply a unique environment.
Premium coffee is becoming more popular as well. For most people, a simple black or white coffee just isn't enough. Cappuccino, latte or mocha are popular choices. It is now possible to get the drinks from shops, commercial coffee machines and even at home. It is estimated around 12.5 million UK homes now have a pod machine.
It's clear that the coffee scene in the UK is thriving. Is it a fad or here to stay?
Coffee Shops on the High Street
Our high streets are in trouble. Every year we hear of different shops going through turbulence. Some of Britain's most established names have completely disappeared or been restructured. In 2017, we said goodbye to BHS after 88 years in business. Today, we are aware of struggles with other well known brands such as Debenhams, M & S and Boots. The one high street member who is showing no signs of slowing down is the coffee shop.
Coffee shops have benefitted from the closure of pubs and the new coffee culture sweeping the nation. People are more health conscious and so drink less alcohol, choosing instead to meet friends and family for coffee. A coffee shop is much more than a place to simply relax. They are a community hub, drawing in people from all walks of life. Busy workers looking for a break or a business meeting. Teenagers, too young still to meet in pubs. Parents after the school run. The list goes on.
There are some threats. The high street debacle and increased spending online attracts less people to town centres. But, with  80% of people in the UK visiting a coffee shop at least once a week and 16% visiting daily – it doesn't seem to have held them back too much.
In 1999, there was only 590 coffee shops in the country. Back then, Costa, Starbucks and Cafe Nero already had a presence on the high street. But the real coffee explosion was only just beginning. In 2015, the number of coffee shops in the UK stood at 20,728 and is expected to grow to more than 30,000 shops by 2025.
Selling coffee in pubs and restaurants has also seen a serge. Although they are not specific coffee shops, these outlets can provide a very lovely cup of coffee. It could have an impact on coffee shops in the near future as they take some of the customers. The other and most convenient way to buy coffee is via a commercial coffee machine.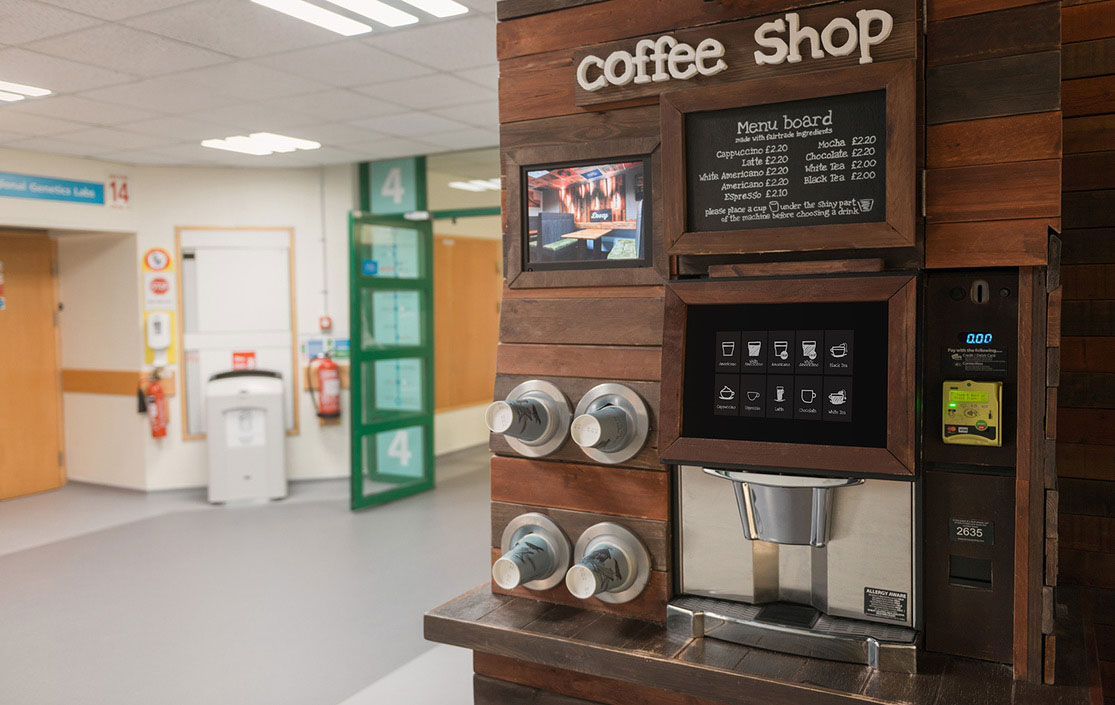 Commercial Coffee Machines
This self-service and efficient way of serving hot drinks is becoming common place. People can now get their favourite coffee from a hospital, university, train station or even a small garage. Some of the biggest coffee shops have branched out into commercial coffee machines, including Costa and Starbucks. These are now regularly at service stations in particular. Of course, vending companies have used them for many years. Gone are the days of dishwater drinks though. The machines are now so advanced it is hard to tell the difference between machine brought and barista made. Depending on size, the are capable of providing a variety of options, including mochas, decaf and even herbal tea. Reflecting coffee shop trends, latte is the most popular drink.
With no need for constant staff, commercial coffee machines are the most convenient way of providing coffee. Any payment selection can be used; cash, card (including contactless) and mobile app payment. We've found that with our Doozy commercial coffee machines, over 70% of payments are with a card. At educational sites, this figure rises to over 80%.
A commercial coffee machine can work really well alongside a coffee shop or café. They help reduce queues and can be available 24 hours a day. Consumers are very used to self-service now as well, it has become part of our daily life. It is common to see self-service checkouts at supermarkets and fast food restaurants.
No matter your organisation, with coffee being so popular, can you afford not to have a commercial coffee machine?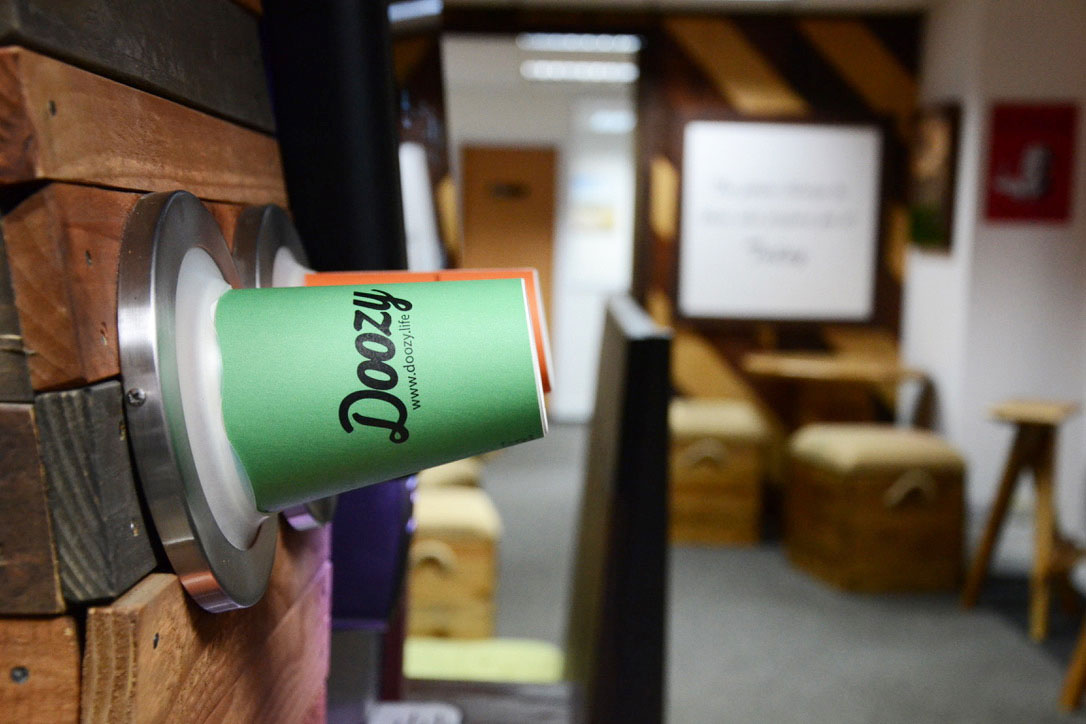 Ethical coffee & Expectations
As the popularity of coffee has sky rocketed, so have consumers expectations. People now care where a coffee is sourced from and request anything from soya milk to frozen coffee options.
Coffee is hugely important to people across the world, not just for its taste but for their livelihoods. The Fairtrade Foundation is aware of this, they certify products which comply with their rules. This means that those who grow the coffee beans are paid a fair price. Additionally, Fairtrade work with the communities helping to build a better future. Currently they support an incredible 1.66 million workers and farmers across the world.
Sustainability is important too. One hot sustainability topic at the moment is single use coffee cups. Although most are recyclable, there are very few centres which offer it. Therefore, millions are thrown away every year. There is a not a simple solution to this issue. People using their own reusable cups will deter many single use ones from the tip. But, we do need a way of recycling as well. And with so many people drinking coffee, the problem will only get worse. In the meantime, there are other ways for coffee to be sustainable. For example, coffee grounds do not need to be confined to the tip. Our Doozy coffee comes from a company called 918 who use a process they call eco-roast. When they deliver our fresh coffee beans, they collect the old coffee grounds. These are then used as energy to roast the new beans. Sustainability is only likely to become more important to consumers. This will put pressure on businesses and industry's but will benefit us all in the long run. We can't wait to see what inventive and new ideas people come up with next.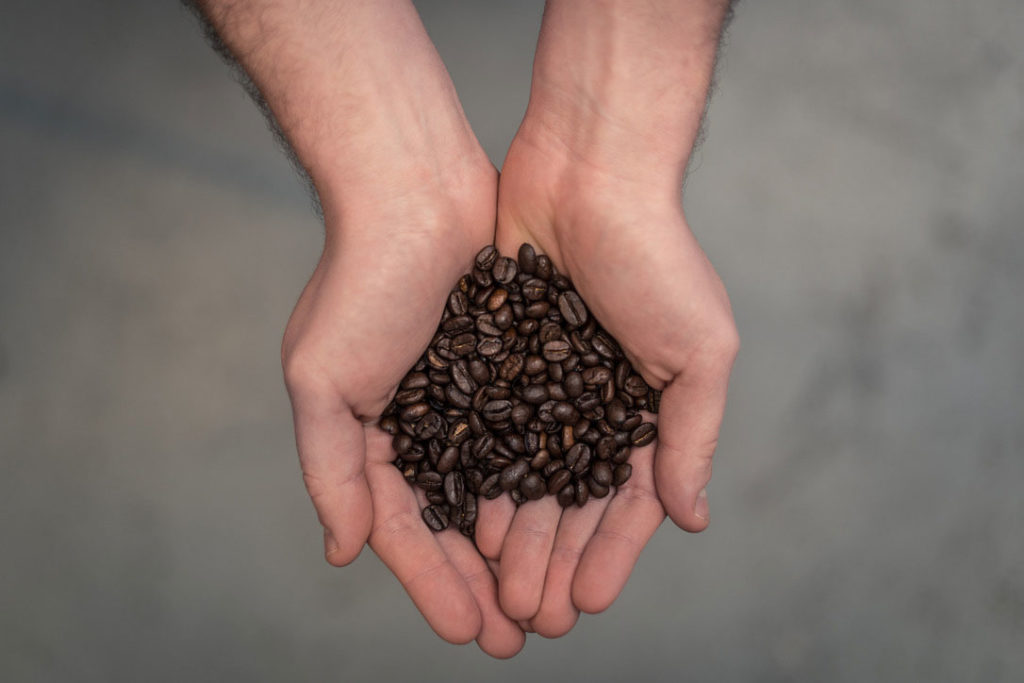 From high street coffee shops, to commercial coffee machines, the coffee market in the UK is booming. It hasn't quite overtaken the Brits devotion to a mug of tea, but one thing is for sure – the UK's love for coffee is strong and for now at least, it is here to stay.
Has a commercial coffee machine taken your fancy? Contact us today.