June 7, 2019
Some people are doubtful about introducing healthy vending machines into their organisation. When we dig deeper we often find that these 'myths' are simply not true. We've put together five of them.
1. You can't make money from healthy products.
100% false. No one can deny that as a nation we are still in love with chocolate bars and crisps. Despite this, the popularity of healthy products is on the rise. At one of our sites, Salisbury Hospital, sales doubled after our healthy vending machines were introduced. Our best-selling products include Eat Real hummus chips and Juice Burst orange.
2. You can't pay with a mobile payment app.
The latest payment method sweeping the UK is the mobile app. Vending machines are often behind technology wise but we fit a card reader as standard on all our modern machines. These Nayax readers allow consumers to pay with their card (chip and pin or contactless) and mobile payment. Cash has seen a huge drop over the last decade, Our Doozy sales show that around 25% of consumers use cash. Mobile amounts for 8% across all our sites; we are expecting to see this figure increase. So far, mobile payment is most prevalent at University sites. You can read our full report on Doozy payment methods here.
3. There won't be much choice.
There is far more to healthy products than just cereal bars and popcorn. Over the last decade the product market has introduced a huge number of healthy snacks and cold drinks. Of course, popcorn remains one of our best products but it is now one of many. Rice cakes, lentil chips, protein bars and baked crisps are all available snacks. Drinks now include vitamin options, iced coffee and juices among others. At Doozy HQ our staff sample every product before they go into our machines, so take it from us, they're tasty! We also look at the nutritional value and aim to have a mixture of gluten-free and vegan friendly products, something for everyone. Today machines are so advanced that they are capable of holding a variety of products no matter their shape and size. This allows us to vend tetra packs and noodle pots.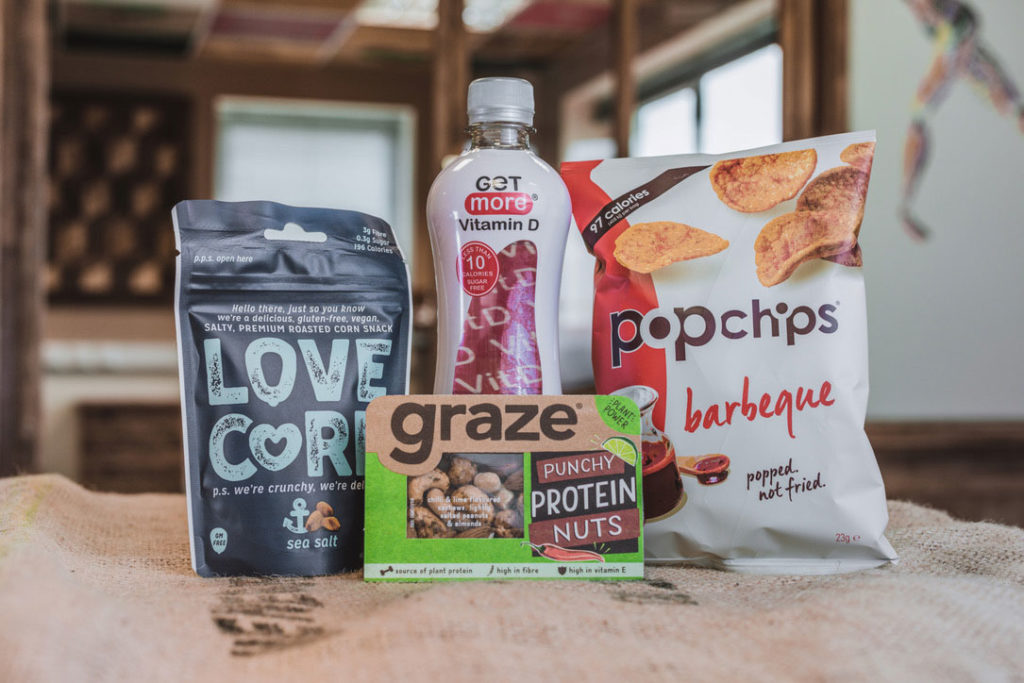 4. But healthy products are expensive!
There is some truth to this one. The brands that create these innovative products are often relatively small and therefore have to charge a little more than the big boys. However as healthy products grow in popularity, the price will be able to come down. In many cases you do not pay much more. For example, Eat Real crisps cost about 10p more than a packet of McCoy's. And for this little bit extra, you get a snack which is gluten-free, vegan-friendly and made with natural ingredients.
5. The machines won't be appealing
For us, ugly vending machines belong in the past. It used to be the case that every machine was placed down a corridor, relatively hidden from view. The chocolate and crisps were able to entice people to them. But actually, healthy vending products look far more inviting than traditional. Brightly coloured and beautifully branded they help with the overall machine look. We go further than that though. Our machines are covered with sustainable wooden surrounds which make them stand out. They belong and are designed to be in high footfall areas such as entrances and university libraries.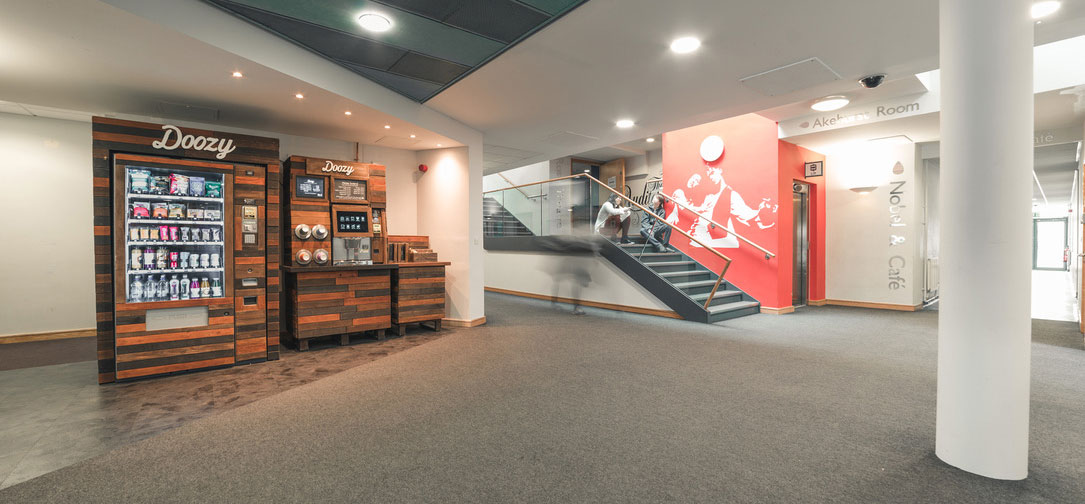 Healthy vending has come on a long way. The technology of the machines allows for all payment methods to be used and any product can be vended through them. The variety of healthy options for food and drink means that everyone can enjoy them no matter their requirements. The growing popularity of healthy means that a healthy vending machine can still raise a fantastic profit. Especially considering their enticing look!
Have we persuaded you to try healthy vending? Speak to us about a possible free trial today.