May 30, 2019
From Salt and Vinegar Hula Hoops to cheesy Mini Cheddars, everyone has a favourite crisp brand. But while they delight our taste buds, they threaten our health.
We have discussed in great detail how people across the UK love to snack. Our busy lifestyles are the main culprit for this love affair with easy food. For years, crisps and chocolate bars have reigned supreme as the most popular snack choices. But new products have entered the market giving us a much wider selection.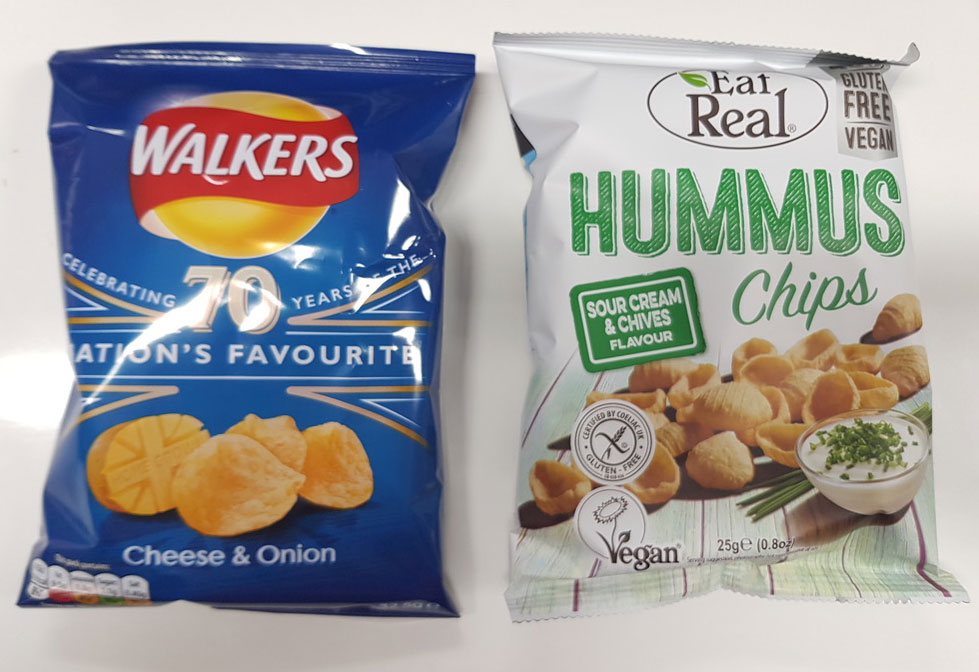 What's wrong with crisps?
Crisps can be part of a balanced diet when enjoyed on occasion. We have a problem though. As a nation, Brits love crisps. In fact, we get through a shocking 150 packets a year, per person. Walkers are Britain's best-selling crisp brand, producing 10 million packs every day.  Some of our most loved brands contain over 250 calories per portion and a whopping 15g of fat (if not more). This is bad news for both our waistlines and our health. If you can't get through the day without a packet, it could be time to rethink. There are tasty alternatives to these fried, heavily salted snacks.
The humble crisp has changed since its introduction many years ago. We now have a huge choice of adventurous flavours, premium options and even sharer bags. Today, we want to share with you three of our top healthy snacks to enjoy instead of crisps.
Eat Real
We introduced the delicious Eat Real over year ago. They quickly became some of our best sellers. We can't imagine a Doozy machine without them. These crunchy snacks have choices to suit all including Sour Cream and Chive Hummus Chips and Sea Salt Lentil Chips. Eat Real snacks are vegan and gluten-free so can be enjoyed by everyone. At around 100 calories, they are contain considerably less than the average bag of crisps.

Portlebay Popcorn
Popcorn has become seriously popular over the last few years and with good reason. The tasty snack contains far less calories than most snacks and crisps. We offer Portlebay Sweet and Salty Popcorn in our machines. After taste testing a variety of options, we settled on this brand, based not far away from Doozy HQ in Devon. Portlebay is made with 100% natural ingredients. It is also gluten free and vegan friendly.

Popchips
One reason standard crisps are bad for you is because they are fried potato's (emphasis on the word 'fried'). A simple way to create healthier crisps is to 'pop' them instead. Popchips explain how this works on their website, "we heat them in a pressurised chamber and then quickly release them." This takes away the horrible greasy feel and with it, a lot of the calories! This yummy snack comes in a mixture of flavours including Smokey Bacon and Sea Salt and Vinegar.
We now have a much wider choice when making the decision what to nibble on. It is time to turn our backs on everyday Walkers and Doritos. Instead, have a taste of a Doozy healthy vending snack.
Your waistline will thank you, your taste buds will too.