October 31, 2019
There is no denying it. Obesity is one of the most complex public health challenges that we face today. This is especially true with children at primary and secondary schools. As children and young adults, we develop habits which we continue to use throughout our lives. This means that if you start life eating unhealthily and exercising little, the trend will likely follow you.
Schools are already making progress. Decent hot lunches, extended physical education lessons and extra curriculum activities are all ways that schools can improve the lifestyles of the children who attend them. Of course, it is not primarily the school's responsibility, but simple changes can make a huge difference to individuals. If we don't try to combat the obesity crisis, it can lead to significant health risks including diabetes, heart disease and cancer. There is some good news. In May 2019, it emerged that Leeds had become the first UK city to report a drop in childhood obesity.
One simple way to make a dent in the obesity crisis at schools is by providing children with healthy snacks and drinks. This is why:
1. Obese children are more likely to become obese adults
Starting off life with an appetite for fatty food and drink is only likely to continue into adulthood. The good news is, that stepping in and encouraging healthier lifestyles early will have a positive effect. Children are influenced by several factors so messages reaching them need to reinforce the importance of healthy choices.
2. Almost 1 in 5 children are overweight or obese when they start primary school, rising to 1 in 3 when they start secondary school.
These figures are astounding. How can so many children be in the overweight/obese category? The answer isn't a simple one. Society, culture and surroundings all play a part. Schools cannot influence much beyond the playground gates but by creating a healthier environment for children to learn in, they can have a positive impact.
3. It is too easy to purchase sugary drinks and calorific snacks at retailers
This is one for secondary schools in particular. After children turn 11 and head off to secondary, they are given more freedom to make decisions. This is all very well until the realisation sinks in. Next to many schools are corner shops piled high with tempting treats. Healthy vending machines reduce the temptations for young people, making it super easy for them to choose an alternative.
4. There are some incredible healthy product choices.
Each year more and more tasty healthy products enter the market. We are now spoilt for choice with a huge mix. It doesn't matter what your diet restrictions/preferences are either. These newer brands tend to bring out snacks and cold drinks suitable for everyone, including gluten-free, vegan-friendly and dairy-free.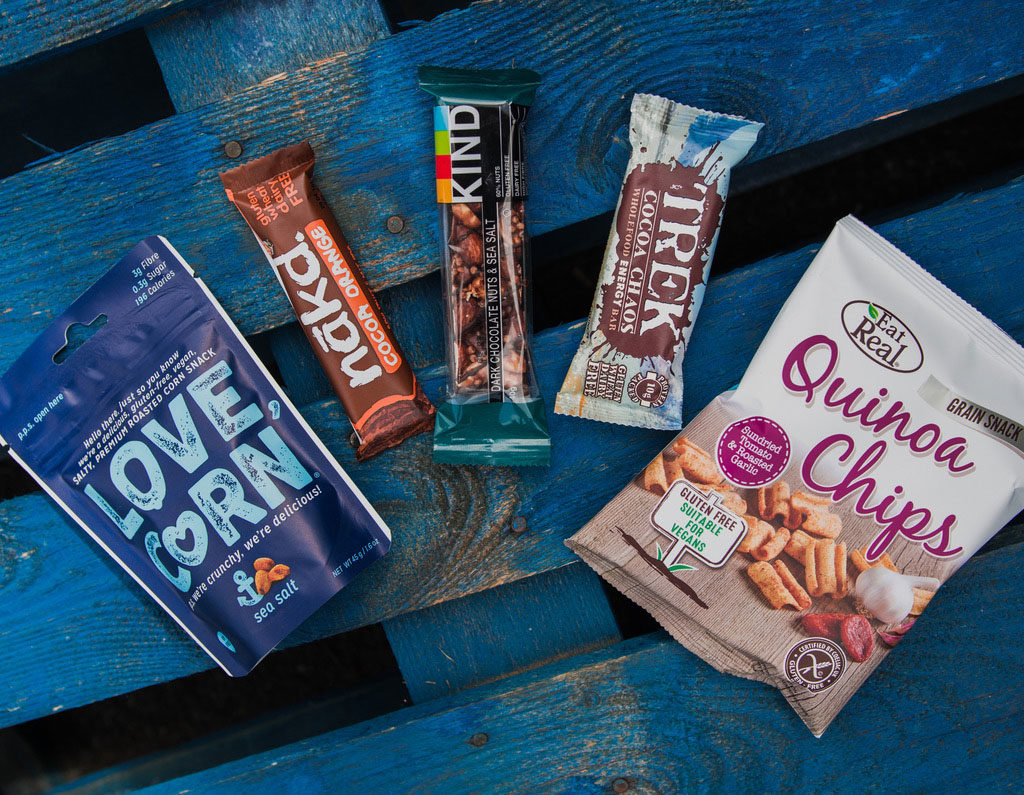 5. Healthy vending machines can make money for school funds!
Money raised from selling healthy vending products can be allocated anywhere. But wouldn't it be great if this extra money went towards physical education equipment and after school clubs. More opportunities for children to exercise whilst having fun.
How many healthy options does your vending machine offer?
For a real healthy vending machine solution, contact us today. We look after everything including holding stock, machine maintenance and repairs.