November 15, 2023
Our products are our priority…
As we step into our Downton headquarters in the morning and are greeted by a sizable package from our lovely suppliers at the entrance, we can't help but feel it's going to be a fantastic day. Inside these delightful packages lies a variety of samples. Exploring these new products is something we genuinely relish. The realm of healthy vending products is ever-evolving and it's a delight to acquaint ourselves with the latest arrivals.
At Doozy, we leave no stone unturned in our quest for dynamic and responsive products that respond to the wants and needs of the market. Practicality is a fundamental factor. However, the focus that separates us from our competitors is championing wellness, sustainability and customer satisfaction. Our interest in a product does not guarantee its inclusion in our Doozy machines – we subject each one to thorough scrutiny. Our dedicated staff partakes in tasting sessions, rigorously testing and refining these products to enhance our product menu. With utmost care, we hand-select each item from our suppliers to craft an engaging and diverse product menu that resonates with our Doozy customer base. It's all about delivering nothing less than the very best.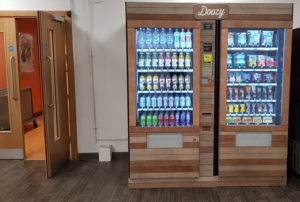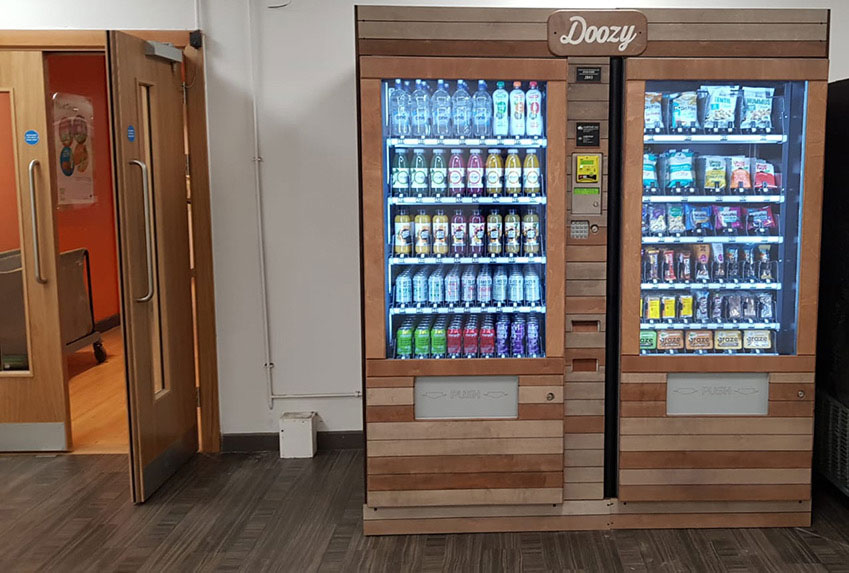 Here's a more detailed breakdown of our selection criteria:
Taste: Undoubtedly, taste reigns supreme among our criteria. We are unwavering in our commitment to taste. While some competitors might place a token, healthy-looking product on the bottom shelf, we take pride in championing the marriage of deliciousness and healthfulness.
Nutritional Value: Standard vending machine fare often lacks essential nutrition. We deviate from the norm by offering unique, alternative products that tell a different story. Our products can contribute to your daily nutritional needs, with some serving as a source of fibre or protein. Our health-oriented beverages are teeming with vital vitamins and minerals.
Dietary Requirements: Inclusivity is paramount in our Doozy machines. Gluten-free and vegan-friendly options are non-negotiable. Over half of our products are gluten-free, with some being accredited by Coeliac UK, and more than 30% are vegan.
Brand Values: We seek out brands that stand out. Our mission is to support and promote like-minded brands with a distinct edge. Our partners uphold ethical standards and champion sustainability.
Price: Offering competitive prices is crucial, and it's a significant consideration in our product selection. It's a known fact that healthy products can be pricier than generic brands, often due to the smaller size of the companies we support. However, we anticipate that as their popularity grows, the prices will decrease.
Trial: After unanimous agreement within our team on a product, we introduce a quantity for trial runs in well-known, high-traffic locations. This allows us to gauge whether our customers share our enthusiasm for these products.
Et voilà! This meticulous process may be time-consuming but we firmly believe it's worth every second.