April 12, 2018
From today, 6th April 2018, a 'ground-breaking' sugar tax comes into force across the UK.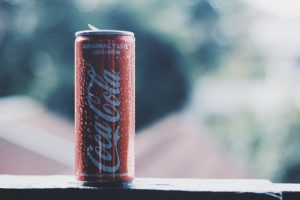 The levy means that the UK joins a relatively small and exclusive club of nations who have introduced similar taxes, including France, Norway and Mexico.
Designed primarily to combat obesity on children and teenagers, the sugar tax was announced by the then Chancellor George Osborne in 2016, giving drinks manufacturers an opportunity to modify their recipes to avoid the levy. From today soft drinks manufacturers will be taxed at 18p/litre on drinks with 5g sugar or more per 100ml, or 24p/litre if it contains 8g of sugar or more per 100ml. It is expected that the tax will apply to 20% of drinks sold in the UK.
Leading brands such as Ribena, Lucozade and Fanta have cut the sugar content of their drinks. Coca-Cola, whilst maintaining a number of lower-sugar or sugar-free options, will not be altering the recipe of Coca-Cola Classic. This means that the average price of a 330ml can will increase by around 8p. The manufacturers of Original Pepsi have also declared they will not be changing their recipe.
Campaigners for the levy believe it has already had a positive effect, with many manufacturers choosing to reduce sugar content before the 5th April deadline.
Public Health Minister, Steve Brine, commented "The levy is a ground-breaking policy that will help to reduce sugar intake. Our teenagers consume nearly a bathtub of sugary drinks each year on average, fuelling a worrying obesity trend."
It is expected, however, that the soft drinks sugar tax will not raise as much revenue as originally anticipated. Given the changes many manufacturers have made, there will be fewer drinks available for sale above the threshold for paying the levy. Whilst the expected revenue noted in Budget documents in November 2017 is only £275m per year (compared to the £500m predicted in 2016), this is being hailed as a success. Less revenue means fewer sugary drinks for sale above the threshold.
At Doozy, a healthy vending company committed to promoting healthier drinks and snacks, we have been following the Government's efforts and are delighted that the levy on sugary soft drinks has come into effect.
Tim Varney, owner of Revive Vending Limited in Wiltshire which operates the Doozy brand, says: "Would soft drinks companies have reduced their sugar content had it not been for the sugar tax? Of course not. In effect, in an effort to reduce sugar in drinks, you have to say the sugar tax is already a fantastic success.
"It is inevitable that at some point the government will have to do the same with artificial sweeteners. Soft drinks giants should begin to plan now for how they will accommodate regulation on artificial sweeteners like saccharine and aspartame.
Doozy is the leading provider of healthier vending across the South, and work with an increasing number of health and education organisations, as well as commercial businesses.
"We already provide healthier drinks and snacks to a number of organisations including Portsmouth, Winchester and Southampton Solent Universities, Salisbury District Hospital and a number of sixth form colleges. We are seeing an increasing number of requests from organisations wanting to provide healthier options and a more pleasant vending environment for their students, staff, patients or customers. It's a very exciting time, and the vending industry needs to play its' part."