March 22, 2018
World Water Day is an annual celebration and reminder of the importance of water, hosted by the United Nations. By 2050, the world's population will have grown by an estimated 2 billion people and global water demand could be up to 30% higher than today. The theme for 2018 is 'Nature for water' which explores nature-based solutions to the water challenges we face in the 21st century.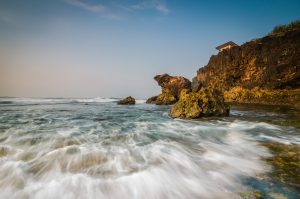 Neglected and damaged eco-systems make it hard to provide everyone with the clean water they need to survive and thrive. Today, 2.1 billion people are without safe drinking water at home, affecting their health, education and livelihoods. The UN's 'nature for water' campaign suggests planting new forests, reconnecting rivers to floodplains and restoring wetlands as sustainable and cost effective ways to rebalance the water cycle and improve human health and wellbeing.
Events are taking place across the world to remind people of the importance of water and you to can get involved. Water Aid are holding a #blueforwater event to fundraise for their projects all over the world bringing clean water to communities. They are encouraging people to wear blue or have a blue themed party.
At Doozy, we choose our products carefully to reflect our values. One Difference, the organisation behind our product One Water, use some of their profits to help fund water projects in the developing world.