June 20, 2019
Unless you've been working in a cave for the last decade or so, you would no doubt have noticed the increased focus on the wellbeing of employees in most workplaces.
This is because, employers are now recognising the impacts of poor mental or physical wellbeing on the company culture, productivity, engagement and retention of their workers.
With this in mind, it's important for employers to create a positive work environment where employee wellbeing is a top priority.
In order to achieve this, you should consider investing in wellbeing strategies for your workers. For example, introduce team building activities, productivity incentives, subsidised gym memberships, fresh fruit days, employee assistance programmes and more.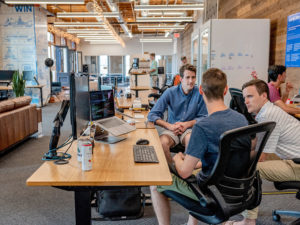 One way employers are promoting positive wellbeing at work is by providing vending machines. While these machines have been around for a while, various technological advancements have made it so they're more accessible.
Users are now able to make purchases with credit cards and employers are able to have a say in what they'd like to be included in the vending machines.
In this piece, we'll explore the advantages of providing vending machines at work to both yourself and your employees.
Advantages of vending machines at work
There're numerous advantages to providing vending machines at work. When considering it, here are some pointers to bare-in-mind:
Convenience
The first and probably the most noticeable advantage is convenience. While some workers may bring in their lunch from home, a vast majority of them leave the office building to grab their lunch. Having a vending machine at work eliminates the need to go off base to pick up lunch.
A vending machine within the office means they can purchase a quick snack or drink before returning to work.
Healthy
When you think of vending machines, you're probably thinking of one stuffed with sweets, chocolate bars and fizzy drinks. Well, you're not completely wrong. There was a time when this was all you found in them. However, as people are becoming more health conscious so are the products available for vending machines. You can have a say on (with suggestions from employees of course) what you want in the machines.
Depending on preference, you can have anything from organic products to gluten-free snacks, low-fat drinks and everything in-between.
Employee engagement/satisfaction
A healthy workforce is a happy workforce. Your staff are happier when they know that you care and support their health and wellbeing. By providing vending machines at work, you're ensuring that their basic needs are met which will, in turn, improve morale and engagement.
We should mention, you may notice that some of your workers are having conversations around the vending machines. It can help them to strengthen relationships with their colleagues, which, in turn, also contributes to their satisfaction.
Overheads
A popular advantage of vending machines is the relatively low overheads that come with it. Vending machines are able to work 24 hours a day so you'll be saving on the costs associated with hiring an employee that'll serve the same function.
Maintenance
By investing in managed vending machines you're allowing for faster installations maintenance. In most cases, the service provider will work with you to decide on what to offer your employees. Then all you have to do is sit back and enjoy. You do not have to worry about restocking and maintaining as they'll have all of that covered.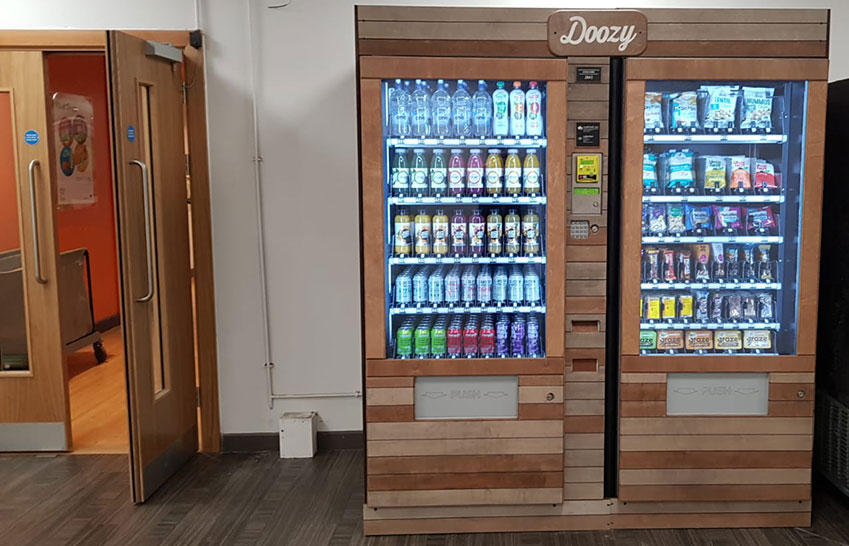 This is by no means an extensive list. There are countless benefits to providing vending machines at work.
Finally, it's worth remembering, if you are considering installing a vending machine at work, you should discuss it with your employees first.
They'll have an idea of the type of products that they'd like to see in there. This way you're able to gain insight into their priorities and preferences before making a decision.
This blog was contributed by Peninsula.
Peninsula provide professional services to small businesses in the UK. Their services include employment law and HR, health and safety management, insurance and wellbeing.