October 23, 2018
As a 21stcentury business, we are not alone in looking for ways to reduce our impact on the environment. Saving the planet from our human damage is one of the most widely discussed topics of our time. From recycling coffee cups to finding the most economical way of vending, our industry, like so many others, is faced with a wide number of challenges. But there is hope on the horizon with company after company vowing to do their bit. Is it the millennial generation who are driving the movement towards eco-living?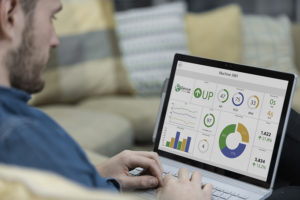 Millennials have grown up in a time of rapid change, making their viewpoints and expectations incredibly different from previous generations. They grew up during a time of technological innovation, globalisation and economic disruption. There is some debate about who are classified as millennials. Loosely, it is those born between the early 1980's and mid-late 1990's, or those who are in their 20's to 30's. (Source: Croneri).
This digital generation, the first to grow up with technology, are often criticised. Sometimes for being self-centred or technology obsessed, or for being unwilling to conform to social norms. And yet, this is the generation that has different attitudes towards ownership, are happy to live in a small house, content with buying from charity shops and most importantly see eco as a trend worth following. Here are a few aspects of everyday life where eco-living can be seen in the millennium generation.
The Eco Trend
Eco-living is currently on trend. This is highly beneficial to environmentalists as it is easy for people to take adjustments on board and adapt to eco-living, if it is 'socially accepted'. The trend includes the usage of 'bags for life' and recycled/upcycled home décor. There has even been an emphasis on 'eco-tourism' as travel has grown in popularity. In the vending industry, we have seen the increase of the eco-trend with people requesting sustainable products such as eco-roast coffee and asking for proof on the ways we protect the environment as a company. The rising popularity of millennials and eco-living has been spread by the ever-increasing reach of social media and the internet. These tools mean that messages and ideas from like-minded individuals can be spread quickly and easily. This level of connectivity means we are highly aware of goings on in the world, giving people the chance to see things differently.
Sustainable Shopping
Shopping habits have transformed dramatically over the last decade due to lifestyle changes. As well as the continuing use of online shopping, people are now choosing products/brands based on their environmental credentials. Nielsen Global found in an online study (2015) that millennials continue to be the most willing to pay extra for sustainable offerings. Following in their footsteps appear the be the next generation, often known as Gen Z. This younger generation are starting to enter the age of shopping, so it is expected that they could be even more sustainably aware. Although more prevalent among younger consumers, it is positive that there has been an increase for all ages towards the preferability of eco brands. This change towards eco-living is probably due to the overwhelming study's showing human impact on the planet and the introduction of new eco-conscious brands.
Overall, the Nielsen study found that people were willing to pay more for eco-friendly and that personal values were of more importance than practical benefits such as cost. These personal values could be, environmentally friendly companies, those with a social conscience and/or products made with natural ingredients. This development in peoples buying behaviour is directly affecting companies of all sizes. There is now pressure to show their policies on sustainability through their websites and/or in the way they market.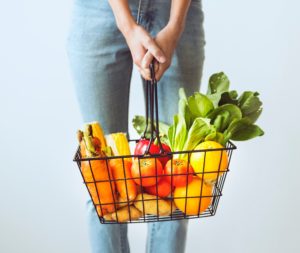 Eating
Our eating habits have only really been touched on in conversations about the environment, where the focus have mainly been on plastic pollution. However, it is known that the meat industry has a highly damaging impact. By just cutting out some meat, this impact can be decreased. Millennials have found a love for plant-based products which create less carbon than animal products by a long way. Many millennials have even opted to go completely vegan or vegetarian. Have a read about the rise of veganism here
Working Life
Not only do millennials wish to buy from responsible companies but reports have shown that they wish to work for them too. The Values Revolution Report (published in 2015) discovered that 62% of millennials fit this mould, only wanting to work for companies who make a positive impact on the world. A report by job-seeking company Monster and YouGov found even more interesting results, suggesting 70% of millennials want to work somewhere which has a powerful social and environmental conscience. It is worth companies bearing in mind that the millennial generation will soon make up the majority of the working population. Their opinions on who they work for will need to be taken into account.
Whilst technology and the millennial generation may have their drawbacks, it is inevitable that the eco-living is on the up. And, it may just help us find ways to limit the damage that we, as a global population, have on the planet.