September 28, 2018
Veganism – Seemingly unstoppable, it is the niche trend that has entered the mainstream. It's surprising popularity has led to a national phenomenon. High street restaurants, supermarkets and vending companies alike are taking it in their stride and producing vegan recipes/vegan snacks which fit the vegan lifestyle.
It used to be tough for a vegan. Only able to find good vegan food at a pop-up stall at a festival or at a central London market. Fast forward to 2018 and the nation has adapted. This is how it happened.
Who Motivates it?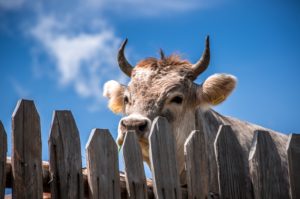 In 2016, the vegan society found that Britain's vegan population has increased to 542,000, a huge 360% increase in the last 10 years. Impressively a new survey found there are now 3.5 million Brits who have turned to the plant based diet (The Independent, 2018).
The vegan movement is steered mainly by a particular age group. The millennials stand at the helm with nearly half of all vegans in the UK between 16 and 34 (Source: The Guardian, 2018). The majority are also from urban areas. Along the way popular documentaries, such as Cowspiracy, have brought the issues of animal welfare and environmental concerns to life. And a number of celebrity's and Instagram influencers have advocated the lifestyle too, promoting veganism and vegan snacks to their millions of followers.
As more and more people have become interested a variety of vegan themed cookbooks, You Tube channels, business start-ups and trendy events have become available, all contributing to the trend.
Since 2014, the veganuary campaign has been running, asking people to consider going vegan for the first month of year. This is a challenge many people are happy to try after over-indulging in Christmas food! The year it launched just 3,300 people signed up, but 2018 saw a massive increase of 168,000 people. Interestingly of the 2018 sign ups, 84% were female (Source: Guardian, 2018).
Overall, the vegan message has been spread quickly due to social media which makes accessing and sharing information incredibly easily.
What Drives it?
There are three main contributors which drive the vegan movement, encouraging it to grow in popularity.
Animal Welfare – The main driver, concerns for how animals are looked after is the pinnacle of the vegan movement.
Personal Health – Many vegan supporters believe that the diet is healthier than one which consumes meat. It also stays away from dairy products which are often high in fat.
Environmental Matters – For some vegans it is the love for the environment and fears about how damaging the meat industry can be which inspires their diet.
As well as hardcore vegans there is a rising number of people who are making an effort to reduce their meat and dairy intake; otherwise known as flexitarians. This has been further encouraged by the World Health Organisation who themselves have suggested, "a nutritious diet based on a variety of foods originating mainly from plants, rather than animals." There are currently 22 million self-proclaimed flexitarians in the UK (Source: Plant News, 2018), and it is clear to see in every-day life. Over a quarter of all meals in the UK now either vegan or vegetarian (Source: Vegan Society, 2018)
In 2017 Doozy was introduced to the University of Portsmouth, a pioneering uni who recently started a reward scheme for those who wanted to eat less meat. They teamed up with Friends of the Earth because cutting down on our meat and dairy consumption is one of the best ways to reduce our impact on climate change. You can read more about this fantastic project here.
Vegan Snacks to Meet the Demand.
The high street has adapted quickly with big chains such as M&S and Pret a Manger introducing vegan ranges. Restaurants have jumped on board as well with Wagamamas even bringing out a full vegan and vegetarian menu. Pizza Express and Zizzi's are now offering vegan pizza. This year, Guinness decided to go Vegan too. For two and a half centuries they used fish bladders in their brewing process, but they implemented a new filtering system to make sure the drink is suitable for vegans. Supermarkets Tescos and Sainsburys followed suit with extended vegan ranges in their stores.
Likewise, the snack world has stepped up providing a wide range of vegan snacks. This is excellent news for the vending industry who can provide a variety of vegan snacks in their machines, providing the ultimate choice for consumers. Here are three delicious and 100% vegan snacks (and they are all available in our Doozy machines!).
Love Corn
A rather tasty crunchy corn brand, Love Corn is not only vegan but gluten free and sugar free too. This fantastic brand believes in simple, clean ingredients and through providing delicious food you can change habits. A belief we share with them!
Perkier
These delicious bars are a new edition to the Doozy range. Perkier bars are full of nutritious energy, packed with the goodness of whole foods and nutrients. Another fab brand which as well as being vegan, are also gluten, wheat and dairy free. They use nutritious products such as quinoa, goji berries and cacao.
Eat Real
Eat Real provide a yummy alternative to crisps, made from real, natural ingredients with none of the horrible stuff (artificial flavourings, colourings and preservatives). As well as being vegan, they are also gluten free. They recently introduced some new flavours including mango & mint and paprika. We can't wait to try them!
It's fantastic to see brands and restaurants step up to the mark and widen their product ranges to provide food which everyone can enjoy. The Vegan Movement is just starting to take off so who knows – the numbers could double over the next five years. As a vending company we will continue to meet the demands of our customers, including providing vegan snacks. Let us know if there is something you would like to see in our Doozy menu.