November 23, 2018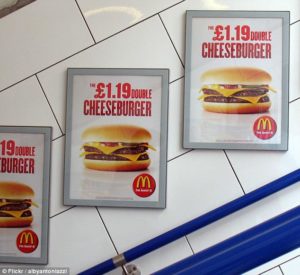 Once again, just this morning, the conversation about how the environment around us contributes to the obesity crisis reared its head. London Mayor, Sadiq Khan announced that, as of February 2019, there will be a ban on junk food advertising across London's transport.
We can't say we weren't warned. In 1975, the Medical Research Council cautioned that the obesity crisis was highly likely to be the next major health crisis. At that time we were already starting to be surrounded by high sugar products. Now, forward 40 years, and this has only increased. Advertising, restaurants, fast food, vending, television and lifestyle all impacting the choices we make on what food and drink we consume. In many ways, we can say we are a nation in denial. But as we tuck into our McDonalds, we are heading further and further into the obesity crisis.
Factors Contributing to the Obesity Crisis
You cannot walk down a high street without seeing bakeries, restaurants, sweet shops and ice cream parlours. Our organisations are filled with unhealthy canteens and vending. We can get high sugar, calorie-filled food everywhere. Grab and go options such as vending and petrol/service stations are often worst culprits. Services often include not just snacks, but also fast food restaurants, often the only hot food available on a long drive. Supermarkets are not much better, with more options but still lacking in healthy products. Even children have easy access to sugary items, they can just pop into the corner shop before school and gorge on their favourite foods.
We also spend an awful lot of time on our screens and less time being active. This is a lifestyle contribution to the crisis. While technology is not going anywhere, we can actively try to spend less time using it and encourage others to do the same. Equally, many workers across the country are 'deskbound' and consequently don't move much during a day. A shift to the more manual jobs of the past.
All in all, the environment we live is having a negative impact on our waistlines and contributing to the nationwide obesity crisis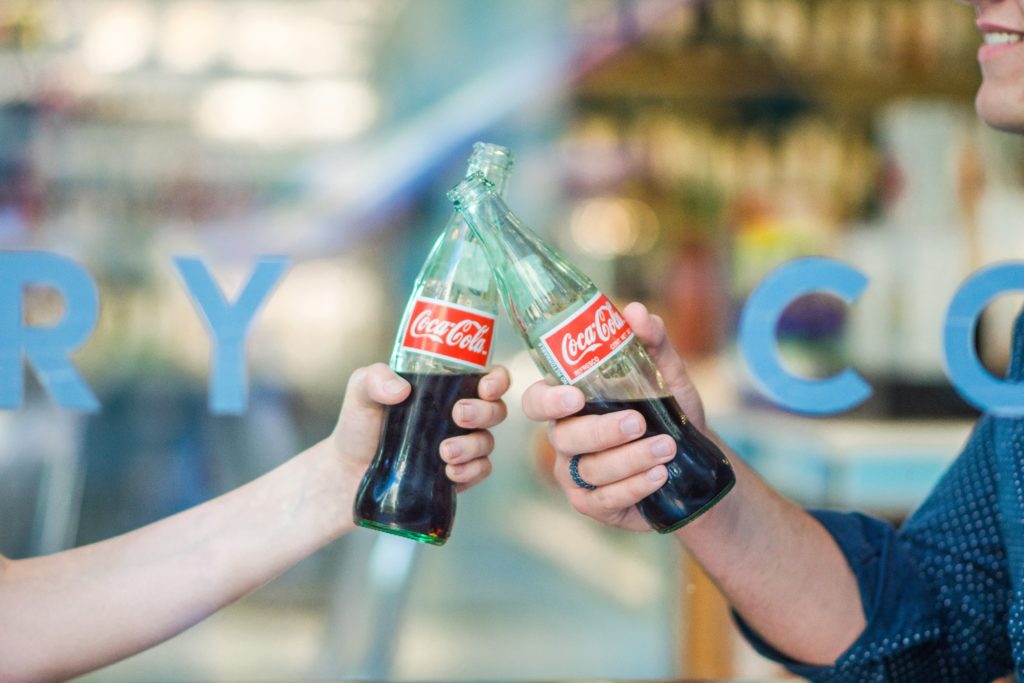 How Advertising Plays its Part
There has been an increase in the conversation around the advertising of junk food over the last couple of years. Concerns centre specifically around children, who are easily taken in by them, although adults can be easily persuaded as well. But finally, things are set to change, in London at least. London's mayor, Sadiq Khan, announced today that all junk food advertisements will be banned on the London Underground, train, tram and bus services. The new ban will see the junk food adverts stripped from across the entire Transport for London network and will take effect in February.
The ban will affect most sugary drinks, chocolate bars and hamburgers. Even salted nuts will not escape it. The companies affected will not be banned altogether, as an allowance is made for adverts containing just their healthier products.
The advertising industry did have some criticism for the move. Transport for London is already at crunch point financially and they will lose billions in revenue from big brands who will no longer be able to promote their products. Despite this concern, Londoners appear to be in favour of the ban which has encouraged the Mayor to push forward with it.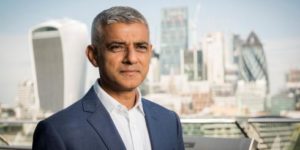 "It's clear that advertising plays a huge part in the choices we make, whether we realise it or not, and Londoners have shown overwhelming support for a ban on adverts for junk food and drink on our transport network". Said Sadiq Khan.
What Happens Next?
We have already seen a huge number of calls for stricter rules on television adverts. We are yet to see this impact and channels have spoken out about the millions of pounds worth of revenue they would lose if it happened. In fact, it could reduce the budget of the commercial tv industry by £200m a year. It seems the government will have to decide whether profits or health is the higher priority.
This ban is a huge positive step for the fight against obesity. Changes like this one will help people to make better, healthier choices when deciding what to eat and drink. The environment around us must adapt somewhat to the needs of the country. And while this does not mean taking away all the enjoyable bad food, it does mean being more sensible over what we are surrounded by. We do not need to be constantly promoted to by big companies selling high sugar products. Instead, we need to see more healthy products all around us. Petrol stations, supermarkets and of course vending machines need to take note. As do brands themselves and anywhere that advertising junk food. A healthier society needs access to better food and better environments. We need to take control and encourage people to lead healthier lifestyles.
Healthy vending is just one way we can encourage people to eat healthily. Have a look at some of our locations to see how it can transform an environment.