July 5, 2018
It's happened, card payments have officially overtaken cash. And this begs the question, how close are we to a cashless society?
More and more people now expect to pay for purchases using a card. It has become so common that card payments took over cash as the most popular way to pay in the final quarter of 2017. According to UK Finance  – a total of 13.2 billion card payments were made in 2017. A 14% increase on the previous year. There was however a drop in the use of notes and coins of 15%. In fact, an estimated 3.4 million people hardly used cash at all during the year. For purchases under £10 there used to be a charge for card users but this has been phased out. The result is that people have even started to use card for smaller items, such as their morning coffee.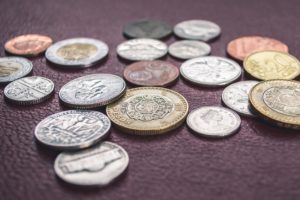 When did the shift from card to cash really begin?
In 2006, 62% of all payments in the UK were made using cash. By 2016, just 10 years later, the proportion had fallen to 40%.
What has led to the decline of cash?
Thanks to contactless cards, we are much closer to a cashless society. When introduced 10 years ago they were not popular straightaway, however now 63% of people in the UK use them. These cards are placed on or near the reader without the need for a personal four-digit number. This makes it quick and efficient for consumers to use, rather than counting cash or even having to put their card in the reader. The frequency of contactless payments almost doubled in a year to 5.6 billion last year. This has been most common in supermarkets, but is on the rise, and now used for car parking and public transport too. In London, you can even pay buskers with a contactless card. Interestingly by the end of 2017 there were nearly 119m cards in circulation. Of these, 78% of debit cards and 62% of credit cards had the contactless functionality.
Other factors have affected card payments as well. This includes the growth in online shopping. Smaller traders too are often accepting card payments now. It is beneficial for them as they often save money from holding less cash, payment is made at the time of sale and of course customers now expect it. In addition, there has been a rise in smart phone payments and the newer introduction of pay by watch.
As well as reports by UK finance, many companies are witnessing a decline in cash payments too. Pub chain Weatherspoon has reported that cash payments have gone down from 78% of all purchases in 2012/2013 to 60% in 2016/2017. Coffee chain Pret a Manger, said that over half their customers paid by card and they were expecting that to grow. Restaurant Nando's revealed that card was used for 71.3% of all payments.
If card is so easy, why do some people still use cash?
Cash may be used out of habit or for those who mistrust technology. During May 2018 Visa went down following a hardware failure which left European customers unable to make payments for several hours. Events such as this and fears over fraud with contactless cards enhance doubts about paying with a card. However, the ease of using card seems to outweigh fears with technology.
Who has switched to card?
People aged 25-34 are the most likely to make contactless payments or shun cash entirely. However, figures show that other age groups have adopted the card. Half of shoppers aged over 65 have paid for goods with a contactless card.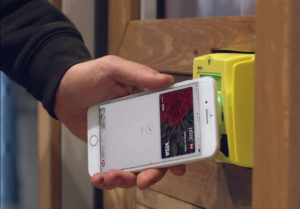 Where does Doozy stand with cash vs card?
Our data reflects the ongoing trend of the popularity of cards. We discovered this when comparing early 2017 with early 2018 data. In 2017, just over half of our healthy vending and coffee sales were by cash. So far in 2018, this has risen to nearly two thirds. To keep up with the demand of card payments we even installed card only machines throughout The University of Portsmouth.
Bearing that all in mind, how close are we to a cashless society?
The Chief Executive for UK Finance is skeptical, he said, "We are far from becoming a cash-free society and despite the UK transforming to an economy where cash is less important than it once was, it will remain a payment method that continues to be valued and preferred by many".
The increase of card payments is, without a doubt, expected to rise. Especially with such easy options such as contactless. However, cash remains in a firm second position for now with just over a third (34%) opting to use it. New technology, payment innovation, along with changing consumer beliefs and behaviours will all continue to increase reliance on digital payments. We will keep you posted!
Read more on our cashless vending site at The University of Portsmouth