May 23, 2019
Gone are the days of the sugary soft drink. Healthy drinks have entered the market and they are growing in popularity.
Standard soft drinks have had a hard time over the last few years but for a good reason. Society is starting to accept that we can no longer enjoy sugar without thinking about the consequences. This new attitude has led to the recent introduction of the sugar tax on sugary soft drinks and more purchases of alternative drinks. This year the NHS worryingly announced that 20% of the added sugar in an adult diet comes from soft drinks and fruit juice. For children aged between 11 and 18, this could be as high as a third.
This blog post looks at a study published in The Grocer, released in April this year, which shows the current UK attitudes to soft drinks and it makes for interesting reading.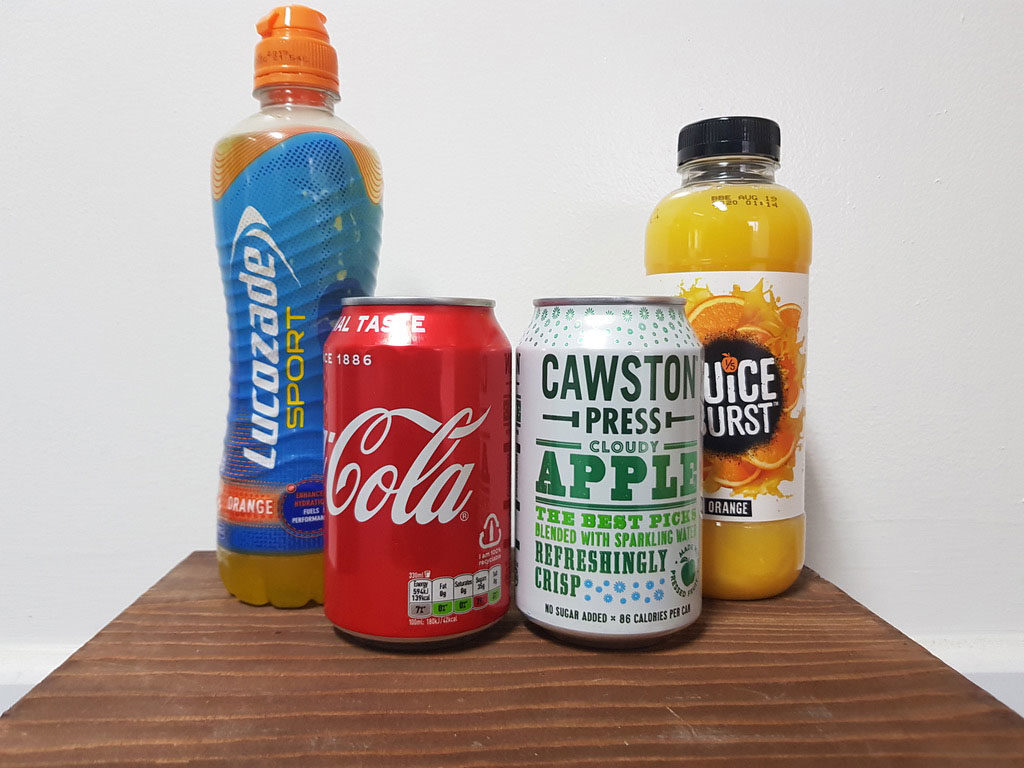 The Study
Overall the results of the study reveal that sugar is under close scrutiny as we aim to lead healthier lifestyles. Having said that, there is no doubt that fizzy drinks are still popular in the UK. While 14% of those surveyed said they never touched the sugary beverage, 21% would have at least one a day and a further 24% at least 2 or 3 a week.
But the good news…
Consumers (particularly younger generations) now see a fizzy drink as a treat. This was true for 74% of 18-24 year old's and 81% of 25-34 year old's. This means they are not seen as an everyday beverage, instead saved for occasions.
In addition, concerns about sugar have risen over the last year. This makes sense with the introduction of the sugar tax and growing discussion about unhealthy food in the media. Overall, 81% of people in 2019 said they were worried about the level of sugar in soft drinks. A 10% increase on last year.
Although the value of a low sugar drink has been established, taste is still top. 67% of people rated taste as the most important factor when buying a soft drink. Nowadays, another important value of a drink is how functional it is. Not just providing a consumer with taste, but with added health benefits. The study found that 7 in 10 people would be interested in a functional soft drink.
These fresh attitudes are music to our healthy ears as many of our Doozy drinks tick all the boxes.
The alternatives:
Since the introduction of the sugar tax, people across the UK have bought less of the standard sugary soft drinks. On the other hand, diet varieties have seen a massive increase now making up 61% of the market. Whilst it is positive that the country is finally turning away from high sugar soft drinks, diet drinks contain various artificial sweeteners. A number of studies have suggested that artificial sweeteners are not as innocent as we first thought. They have links to a number of serious conditions such as heart disease, stroke and fertility problems. Many tests still need to be done to confirm whether they are completely safe. It is widely understood that evidence of the damage from artificial sweeteners is limited, but it shouldn't be ignored. Katharine Jenner, a nutritionist says, 'Drinks companies who have taken action to reduce sugar should now think about reducing sweeteners, too."
In the meantime, there are a number of drinks which stay away from both artificial sweeteners and high sugar levels. They don't compromise on taste either.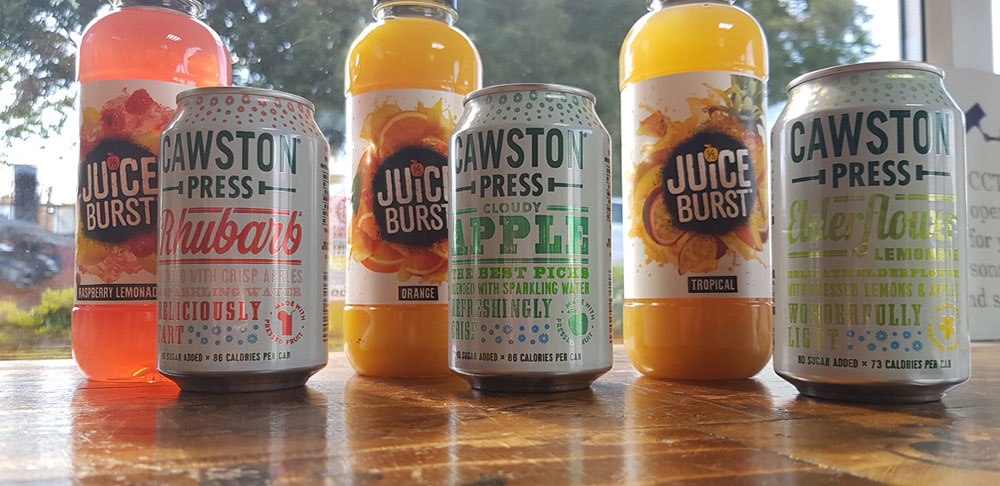 You could try sparkling favourite Cawston Press. This tasty drink is all natural and comes in three different flavours; Apple, Elderflower and Rhubarb. Or how about Juice Burst. A delicious and refreshing juice drink, perfect for refuelling on a busy day.
The study discussed was published by The Grocer, April 2019. You can read their full report here.