July 29, 2019
In 2014, we took the plunge into the then rather unknown world of healthy vending. We already had a number of delicious and nutritious healthy products in our current vending machines, but we wanted to go further. Strip out the 'safe' selling brands, the big household names and replace them with less known, sometimes more expensive, healthy alternatives. We spotted our opportunity at Solent University, believing the students may adapt to the healthy options quickly. They did. Not only did our Doozy solution work at a university, but is now successful at hospitals, leisure's centres and schools.
If we could have foretold that people would embrace our Doozy healthy vending machines so willingly, we would have jumped from traditional vending a long time ago. But the reality is that it has taken society a while to realise that we need to eat healthier on the go. And the majority of healthy snack and drink brands have only come into existence over the last 5 – 10 years.
This is our journey from traditional vending to healthy vending.
Pre Doozy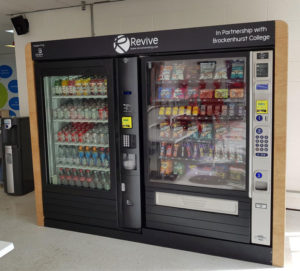 We've worked in vending for over 30 years as Revive Vending in Salisbury, Wiltshire. In the early years, most people wanted a simple instant coffee machine and/or an array of traditional Mars and Coke products. Demands have changed dramatically over the years both in terms of coffee and products, even for the machines themselves. (Photo Right – Our Revive Machines, a traditional vending concept)
The first big changes came over a decade ago when people started to use card payments regularly. At the time, cash was still king, but it was clear that change was gunna come. We recognised this and future-proofed our vending machines by introducing card readers. We were one of the first companies in the UK to do this. Our customers now use card for over 70% of sales. Mobile payments are also possible on our card readers and this method of payment is becoming more popular year on year. Read our report on cashless vending.
The second big change came with the popularity of coffee.  We now have access to a wide variety of coffee vending machines, no longer instant but bean to cup. We can enjoy fresh coffee from a machine, just as good as barista-made drinks – latte, cappuccino or mocha, whatever takes your fancy. There are a large number of options for coffee beans as well. Fairtrade and Rainforest Alliance Certified choices are popular as they promise fair prices for the growers/farmers and sustainable practices. The popularity of coffee has grown despite a tough economic situation in the UK, both in terms of high street coffee shops and premium coffee vending machines. We now drink around 95 million cups of coffee a day, an increase of 25 million over the last decade.
But coffee and payments aren't the only vending elements to see a big change…
And Boom – In came healthy products!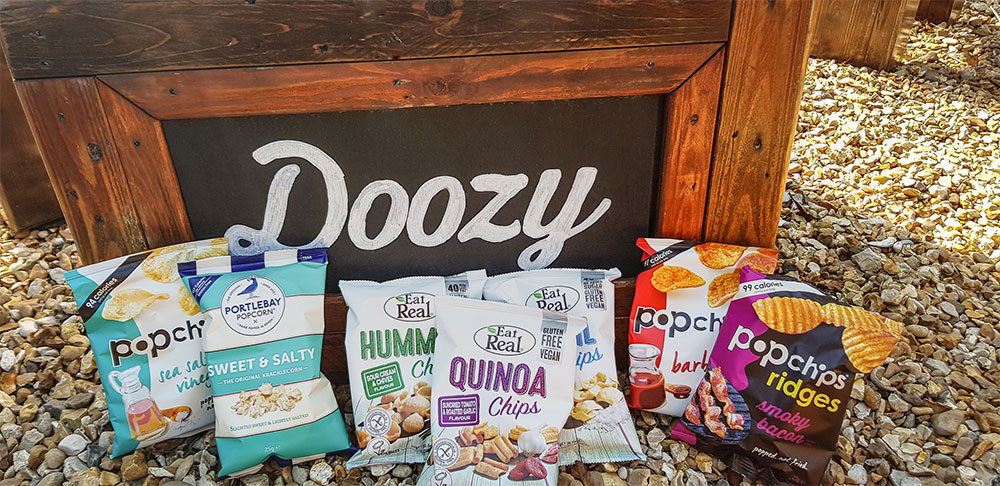 Last year, 29% of adults in the UK were classified as obese. The shocking figure has risen over the last decade. It has taken some time for society to start taking healthy eating seriously, but change is happening.
We were called crazy by many in the industry. Take out all the best sellers? What madness. Maybe we are a little bit mad, but we've shown that healthy vending does in fact work. Not only that, but it works better than traditional!
Let's look at why healthy vending works:
Habits have changed – We cannot get away from sugar and fat warnings. It has started to have an effect on people's attitudes towards healthy eating – and in a good way!
People are more aware of allergies and dietary requirements – Healthy vending products cater to these people.
As the popularity has grown, the prices have been able to be reduced, closer to that of standard crisps and chocolate bars or cans of fizz.
Our step away from traditional came with the growing understanding of healthier diets and the realisation that it's not easy to eat healthy on the go. Even at health care providers, who offer a variety of refreshments, there are often no/little healthy options. Vending machines are the single most convenient way to provide products and yet they crammed with high sugar, high-fat options. It is easy to buy these products in shops and garages but where are the healthy choices? We need to provide healthy snacks and cold drinks in the easiest way possible – vending machines.
Traditional vending isn't dead, but it has changed a lot!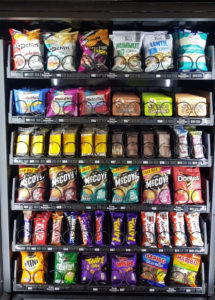 There is definitely still a place for traditional vending. But no longer do healthy options need to be confined to the bottom shelf (and only one shelf at that!). Healthy products can be placed at eye level. People do want them and therefore, they will sell. Of course, choice is important and in some places where it is hard to get traditional products such as crisps and chocolate bars, a mixed machine may be best. (Photo right – A mixed selection of products in a traditional Revive machine)
Going against the norm has proved to be the making of Doozy healthy vending. We are not the only vending company taking healthy products seriously, a few others have also recognised this need.
Let's continue to give everyone access to healthy products on the go.
Are you interested in Doozy healthy vending? Contact us today!