February 26, 2019
Healthy vending might not be the first thing that comes to mind when you think about universities. 'Will they really want healthy?' This is a question we often get asked. Universities are sometimes reluctant to switch to healthy vending because they don't believe their students will want it.
What about when a healthy product doesn't mean an over-priced cereal bar (probably full of sugar anyway). What about when a healthy product means a refreshing Cawston Press or a moreish pack of Proper Corn or crunchy Eat Real Hummus Chips? What about when these products can be brought alongside a frothy cappuccino or a warming cuppa?
We installed Doozy at our very first university in 2014 when Solent University welcomed Doozy into its campus. The students and staff embraced the healthy options and delicious coffee. Over the next few years, Doozy machines popped up all over the campus. Since then Doozy has been installed at other University's, including the University of Winchester and the University of Portsmouth. We've put together 10 undeniable reasons for your university to install Doozy healthy vending.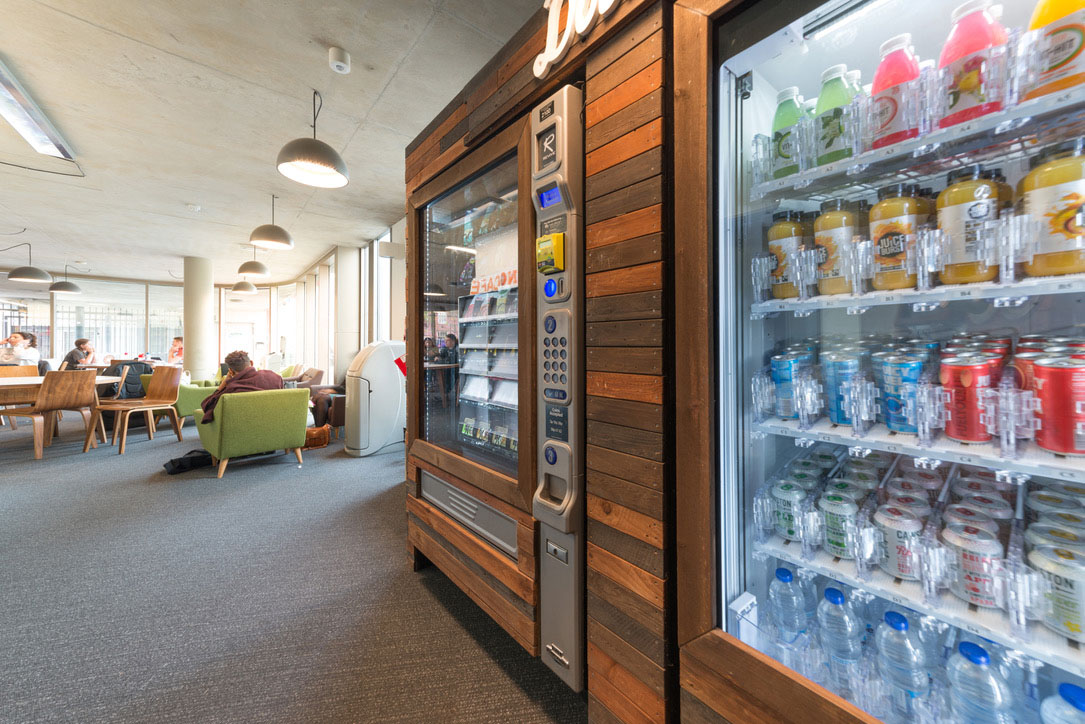 You can provide healthy vending for your students 24 hours a day
It is expensive and impractical to keep a canteen open 24 hours a day. A vending machine, however, offers the opportunity to provide healthy products and coffee throughout the day, every day. With no constant staff needed, the machines can run consistently. We keep an eye on them from our office to spot any issues and operators are sent regularly. This means little input from staff at the university is needed.
And you can even offer hot food
Sometimes we need more than a snack. For those occasions, we have some clever machines which can be altered to hold various products. This could be a microwave meal or a pot of noodles. Without the constraints of normal spiral vending machines, this option allows for various items to be vended. Not only does this take queues away from the canteen but it also provides students with a food option throughout the day and night, even when main refreshment areas are closed.
They Look fantastic
The environment around us has a big impact on how we feel. When an ugly vending machine sits in the corner full of high calorie/high sugar products, it does nothing for our mood. But a stylish machine full of bright and colourful healthy products makes us smile and generally improves our mood.
Doozy healthy vending has worked with universities before. It could work for you too.
For nearly five years we have had Doozy healthy vending at university locations. We've learnt a lot in that time. The best locations for machines (the library is one of them!) and the ultimate list of products, which students are calling out for. Inviting Doozy healthy vending into your university means inviting in a tried and tested healthy vending solution.
It's not just students who benefit
Primarily students will benefit from Doozy healthy vending. But they are not the only ones. Staff too can enjoy the array of healthy products and delicious coffee. In addition, open days and events bring in visitors from all around who can also experience Doozy healthy vending.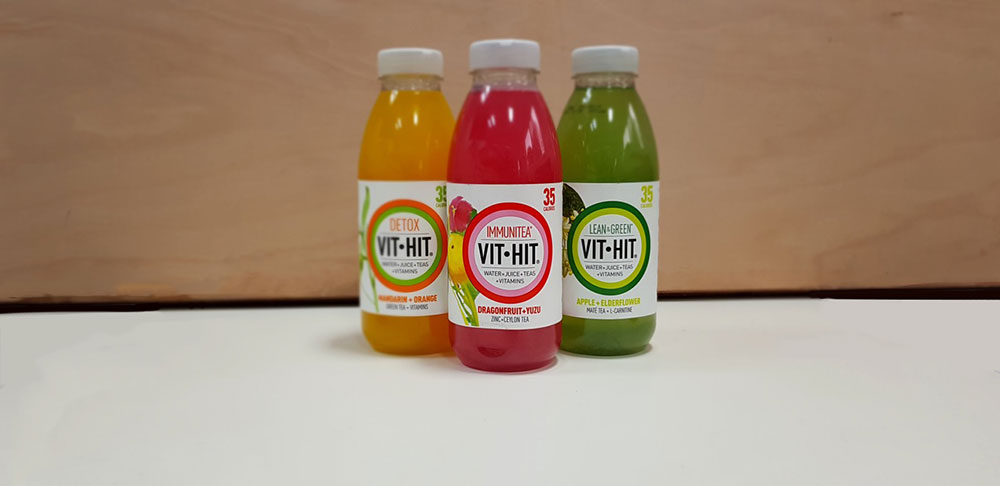 Easy ways to pay
Doozy healthy vending comes with a card reader as standard. Your students and staff can pay by mobile, card or cash at all our machines. Some universities even choose to go completely cashless. Currently, over 80% of our university transactions are by mobile or card payments. You can read our blog on cashless vending here.
Products to suit everyone
Traditional vending products can't be enjoyed by everyone. As the healthy vending product choice has grown, more products have been developed which suit a variety of needs. For example, we now have a wide choice of vegan-friendly and gluten-free products. Also included in the machines are products which are one of your five a day.
You can offer coffee alongside healthy products

Refuel tired students with a cup of the good stuff. Our coffee machines are widely enjoyed by students and staff alike. Our ethical coffee is eco-roasted which means that the old coffee grounds are collected to roast the new coffee beans. Doozy coffee and tea are also Fairtrade
You could have a free trial
What better way to prove healthy vending will work for you then a free trial? We have installed successful trial machines at all our universities, soon followed by a whole Doozy healthy vending takeover of the campus.
Healthy sells!
Previous experience has told us that, contrary to popular belief, students love healthy products! It is easy for them to pop to the shop and get a chocolate bar or the canteen for a portion of chips. Healthy products, however, are not always that easy to get hold off. This is where Doozy steps in. As vending machines can be placed (nearly) anywhere in the university, students can always purchase a healthy product. Whether a late-night library refuel or a much-needed protein bar after a gym session.