February 28, 2019
Healthy vending is thriving in today's climate with people across the country focusing on the importance of health and wellbeing. As the healthy vending revolution continues to flourish, we decided to take a step back and work out what it will look like in 5 years' time.
New healthy brands
Brands are riding the healthy trend and bringing out a huge variety of products, from alternative colas to yummy rice cakes. It is not only the smaller brands; large companies who previously brought out sugar-filled products have noticed the trend. They too are starting to introduce new and inventive options. For example, Coke branched into the smoothie market and bought out Innocent. As the calling for these healthy products continues to rise, the brands will respond with new and exciting options.
The big brands will have to change to survive
The consumer desire for healthy products puts pressure on big brands who for years have dominated the product landscape. Brands such as Coke and Mars can no longer rely on big advertising campaigns and loyalty to sell their goods. Some have already taken steps to bring out 'better for you' versions of their products. However, there is a lot of criticism for the artificial sweeteners used in the place of sugar. In the future this may not be enough. Other pressures such as the sugar tax have already forced companies to change their ingredients.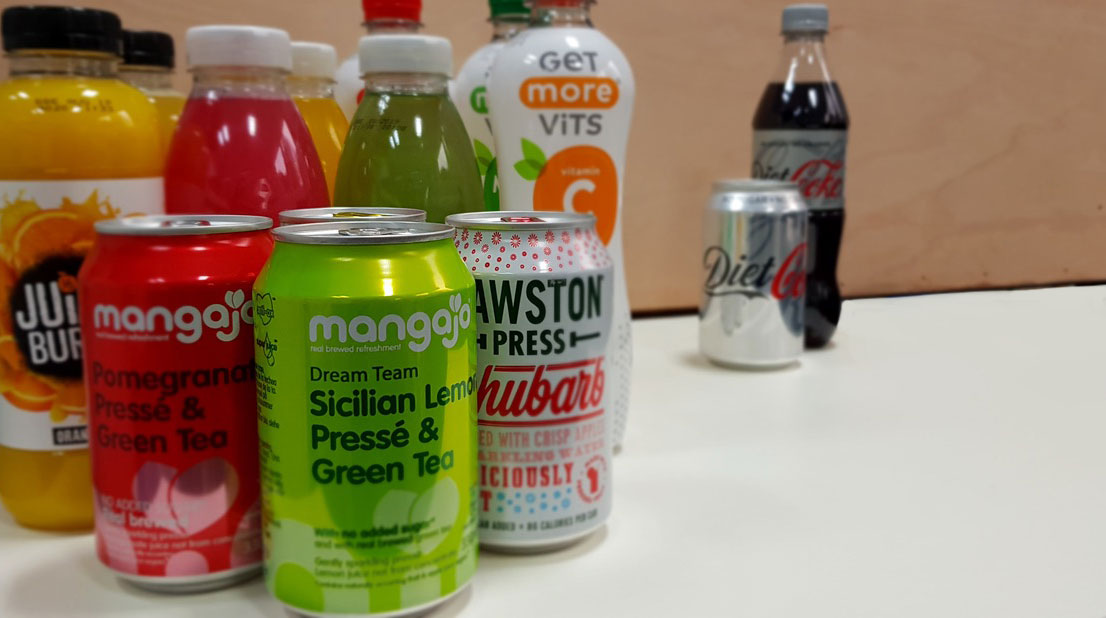 More government intervention
The government has started to put in measures to tackle the overwhelming obesity crisis in the UK. Just this month, any type of junk food ad has been banned across the London Transport Network. This is likely to be the beginning of advertising constraints on brands. The government has promised to bring out more initiatives to fight obesity. This will force brands to change or suffer the consequences. As mentioned in the point above, there was intervention in April last year when the sugar tax was announced. The tax did more than encourage brands to reduce the sugar content in their drinks. Sales have also increased for lower-sugar soft drinks since the tax was introduced. You can read about other benefits here. The chances of the sugar tax being extended to more items are high. If snacks are targeted as well then high sugar brands will either have to reduce the sugar content of their products or face charges. Of course, if they choose the tax option, any charge will likely be passed to customers. This, in turn, could see even more consumers turning towards healthy products.
Healthy vending will be embraced by more hospitals
Healthcare providers are under pressure to provide healthy food across their locations. This is already starting to happen with guidelines such as CQUIN being introduced. CQUIN aims to help hospitals choose the right food suppliers by outlining certain criteria they must follow. Our products fit very comfortably within the CQUIN guidelines but other vending companies are not at this point yet. Increasing conversations about the obesity crisis will push vending companies to change their ways. They could incorporate far more healthy products into their choices. Alternatively, they will have to step aside from hospitals altogether and make way for vending companies who will provide the healthy products required.
Brands will face further environmental pressures
The plastic conversation is definitely not going away. People are finally starting to take protecting our environment seriously. Although it's with good intentions, this does cause a massive headache for product companies. Not all products can be sustainably packaged easily, and not all packaging can be vended. This means it can cause complications switching to tetra pack for example, which cannot be vended from most machines. Even changing the packaging to perceived 'better options' will cause us a problem. Plastic, cardboard and cans can all be recycled, but will people take them to a recycle bin? We need to find a solution to the plastic problem. Hopefully, this is something that will definitely happen in the next 5 years.
More free-from products
Companies are starting to take gluten-free seriously. Previously it was difficult for those who needed gluten-free products to get hold of them. Even when available they used to be very expensive. But times are changing. As the demand for the products has risen so have the number of brands offering gluten-free products. Overall, around 13% of the UK population now either avoid or completely remove gluten from their diet. As the need is further understood, we expect to see more brands choosing gluten-free ingredients.
More vegan-friendly products
We have discussed the vegan takeover in some depth on our blog. At Doozy, we have witnessed a huge increase in the amount of vegan-friendly products already. This is no surprise when over half a million Brits have now turned to the plant-based diet. Driving the vegan movement is concerns for animal welfare, personal health and environmental matters. It is expected that these concerns will only intensify over the next five years and vegan products will be even more in demand.
Cashless healthy vending machines
It has been over a decade since we first installed card readers on our machines. Back then, cash was still the preferred method of payment, but it was guessed that card would eventually take that role. Each year cash payments have decreased. The summer of 2017 saw card payments overtake cash for the first time, a trend that is set to continue.
At Doozy, we have seen a huge swing in favour of card payments. This reflects trends across the country which shows that we are falling out of love with cash. Across all sectors, over 70% of Doozy customers now pay with a card. In educational locations, this figure is over 80%. Contactless card use is also rapidly rising and could potentially overtake chip and pin in the next few years. Read more about why we think cashless vending machines are the future.
Mobile payments are also on the rise
As card becomes more popular so too does mobile payments. The ease of carrying just your phone is appealing. There have been some concerns about the security of mobile payments, but fears are clearly dwindling as popularity increases. Barclay card recorded a 90% increase in mobile payments in 2017. Younger consumers, in particular, have accepted mobile payments as the norm. The sector with the most mobile payments for Doozy is education. The majority of our customers in the sector are students. In fact, 11% of education purchases were made using a mobile payment app. We are expecting a sharp rise over the next five years.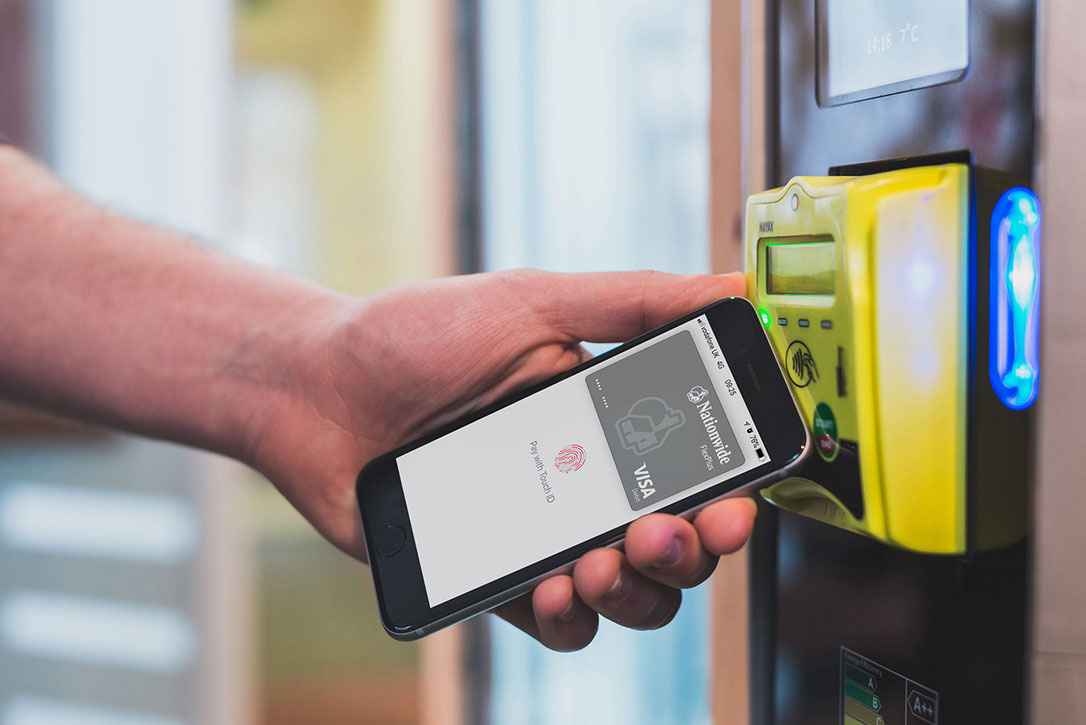 The realisation that we need to do better with eating healthy has dawned on us. This is good news for the future of healthy vending. The pressure on high sugar, high-calorie products is set to increase in tandem with the variety of healthy products becoming available to us. We could soon be witnessing a massive switch with the current popular brands and newer inventive healthy brands. Government intervention is set to only get more intense. This adds to the need of more healthy vending machines to fulfil the new expectations.
We are excited to see what brands have in store for us over the next five years, with gluten-free and vegan-friendly products expected to be a priority. It seems almost certain that card sales will continue to be more frequent, with cash taking a back seat. For our vending machines, we expect to see more card only sites, particularly in educational locations.
No one knows for sure what the future holds. But we believe that for healthy vending, the futures bright.
If you would like to stay ahead of the curve and install healthy vending this year, get in touch with us.