October 10, 2018
Last week, the BBC broadcast another hard hitting documentary to make us realise that we need to be more eco-friendly. It showcased the devastating impact of plastic pollution in our oceans. 'Drowning in Plastic' was hosted by wildlife biologist Liz Bonnin, and she struggled to keep her emotions together as she witnessed some of the results of our plastic wastage. Similarly, viewers were reportedly left in tears following revelations on the show. Of course, it is not the first time viewers and hosts have been moved by documentaries like this. Earlier this year, we were treated to spectacular scenes in 'Blue Planet 2′.  The beautiful scenes of nature were met with scenes of horror. Including an albatross parent unintentionally feeding its' chicks plastic.
(Source: BBC)
'Drowning in Plastic' portrays a deeper look at our damage to the oceans. During the programme, Liz visits parts of the world to find out the effect devastating plastic has on our seas. This involves a trip to Indonesia where plastic rubbish flows down one of the main rivers. Here, because an astonishing 60% of fish species have died, the fishermen are forced to collect plastic to sell.
The documentary does offer good news too, some signs of hope. One entrepreneur Liz spoke to, has invented an alternative to plastic packaging made from seaweed. Also featured is a 24-year-old, who has created a monumental 600 metre construction that will travel across the oceans 'garbage patch' collecting millions of pieces of plastic pollution.
People are still reeling from the BBC's latest reality check, which revealed issues we have caused. While it is still fresh in our minds, we decided to take a look at some simple eco-friendly steps we can take to reduce our environmental footprint. Ditch the throwaway culture and remember that small differences just one person makes, really can help the environment.
1. Switch to reusable drinking containers
This is something we took on board in the office. As a vending company, it would be easy to use throw away cups for our hot drinks. But now, the whole office has switched to mugs. It is widely known that single-use cups are rarely recycled, so whether at work or on the high street, invest in a reusable cup. The same goes for water, it is far cheaper and environmentally friendly to refill a bottle than buy a new one. If you do buy water while you are out, a few brands have introduced eco-friendly packaging.
2. Bring your own bags
A weekly shop doesn't need to involve tonnes of plastic bags. A bag for life costs a small amount but lasts for years. and they are sturdier than a plastic bag. The plastic bag charge saw a massive 80% reduction in their use, but there is still a way to go. It's a good idea to keep a few in your car so you are not caught short when out and about.
3. Choose local food
Buy food from local markets or better yet, grow it yourself. You can't get more local than your own garden.  It cuts down on transport which means fewer emissions and less packaging. Growing your own veg (without using pesticides) is beneficial to your health and the environment. And it's a therapeutic and rewarding way to help the planet.
4. Try Meat Free Monday
On the food topic, we consume an awful lot of meat. Too much isn't good for us and it's not too good for the environment either. Vegetarian and vegan food has become more and more popular over the last decade, inspiring campaigns such as Meat Free Monday. By moving away from a meat-dominated diet towards one which is more plant-based, you will lower your impact on the environment. Have a read of our vegan post where we discuss this rising trend.
5. Cut down on electric use
We're all guilty of leaving something on and walking out of the room. This one is about being conscious of how you live. Turn down the heating and invest in some cosy jumpers. It is worth requesting a smart meter, which makes it much easier to keep track of your energy use. Also, as well as turning off the lights when you are not in the room, change your light bulbs to energy efficient. Some will last 10 times longer than a normal bulb.

6. Use more natural cleaning products
Some people are not even aware of the harsh chemicals in cleaning products. There are much more natural makes now such as Ecover. If you do use strong products it is worth seeing if you can reduce the amount you use.
7. Reduce, Reuse, Recycle
Sell or donate old household items and clothes. Check 2nd hand websites and shops for new items. It's amazing what people don't want anymore, it could be perfect for you. Recycle everything you can. You can check which products can be recycled in your local area. Many people bin things which can be recycled and they don't even realise! You can also reduce the amount of your home waste by composting food, which is a reliable source of natural manure for your garden.
8. Insulate your home.
A massive amount of heat (and money!) is lost through a poorly insulated house. Make sure your home doesn't fall into this trap. You can also buy heavy curtains, as opposed to blinds, to keep in more heat in winter. And, install double glazed windows.
9. Travel Sustainably
It's not always easy to travel sustainably, particularly when you live in an area where there is little public transport. Where possible though, a car share, walking, cycling and bus/train are all less damaging to the environment than driving solo.
10. Choose eco-friendly brands
Cosmetic brands such as LUSH are always looking at ways to reduce their environmental impact. By paying a little attention to which products you use, you can support eco-friendly companies. We use eco-roast for our coffee and brands such as Graze who use recyclable packaging.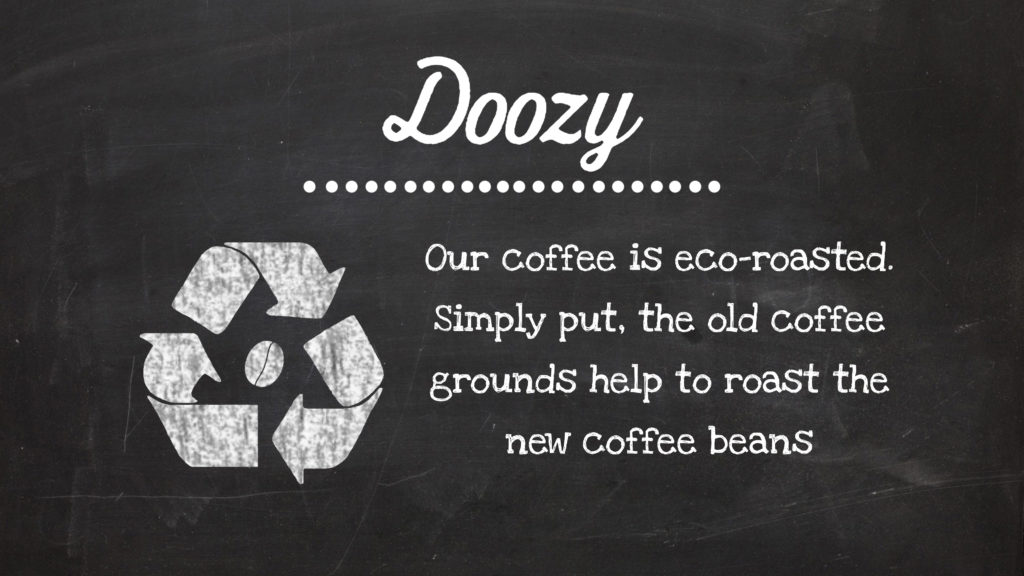 There is no doubt that 'Drowning in Plastic' and 'Blue Planet 2' make people think about the impact that we as humans have on the planet. But whether it inspires people enough to make changes is yet to be seen. If these inspirational programmes have left you with a weight on your conscience, try making a few changes today.
You can view the full episode of 'Drowning in Plastic' here.