April 30, 2019
There are a number of benefits to any organisation introducing healthy vending. This includes being able to provide staff, patients, students or visitors with healthy products around the clock. Here is a breakdown why YOU should be talking about healthy vending.
1. We are in the midst of an obesity crisis
Devastatingly, 2015 statistics showed that if the trend continues, the number of obese UK adults would rise to 50% by 2050. Currently, around 26% of UK adults are obese, if nothing changes, we are looking at a worrying future. This increase would see overwhelming pressure on the NHS. But, over the last few years we have witnessed a change.
2. Attitudes towards healthy eating is changing
Our busy lives, snacking habits, availability of restaurants/fast food and the popularity of brands such as Coke and Mars have all contributed to the obesity crisis. Finally, the desire for fast food and high sugar products in starting to see a shift. We have ventured into a new era in people's attitudes to food and drink where eating healthy has become somewhat of a trend. Companies are starting to realise they need to fill this demand (Read our full blog post on the changing attitudes towards healthy eating here).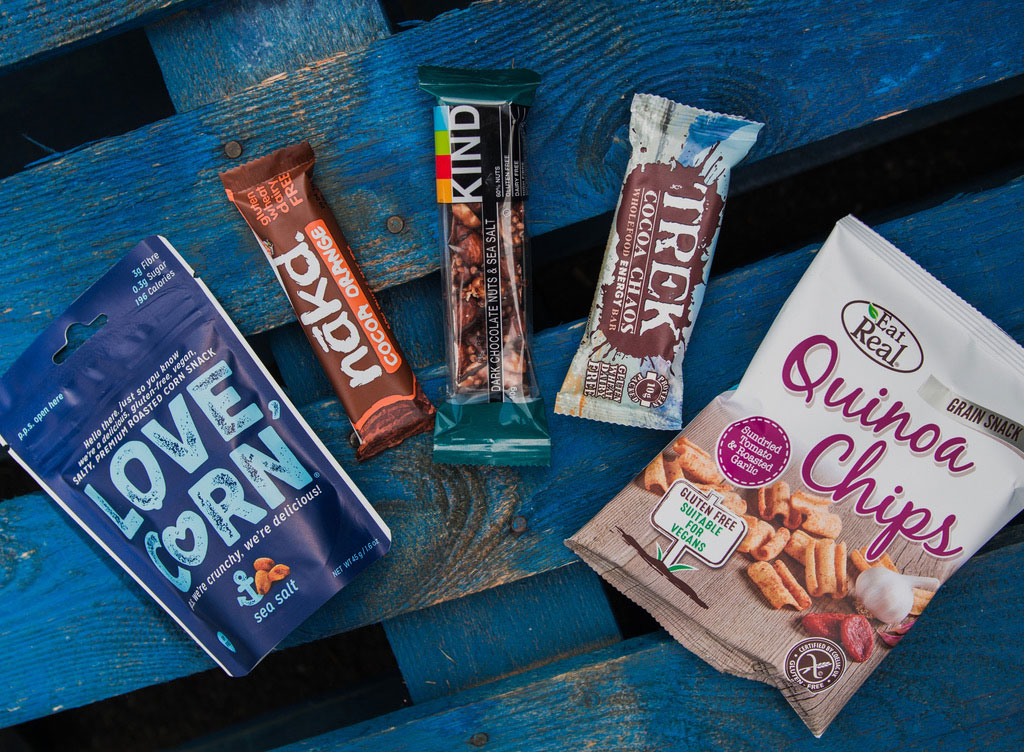 3. There is a huge variety of healthy snacks
The shift in people's attitudes towards healthy has opened up opportunities for new brands offering something different. We can now offer snacks which are gluten-free, vegan friendly and dairy-free. Now everyone can get a healthy snack from a vending machine.
4. And healthy drinks!
It is not only snacks which have seen a major overhaul over the last decade. Many new drink brands have been created offering vitamin drinks, tasty milkshakes, and juices which are 1 of your five a day. In fact, some of the biggest high sugar drinks were affected last year when the government announced the sugar tax. This new tax meant any drink with over 5g of sugar per 100ml would have to pay a levy. It encouraged many companies to change their recipes, lowering the sugar content.
5. Vending machines are super convenient
By providing healthy vending, the healthy option is made the easy option. It is no good providing the calorie filled choice in the most convenient place while healthy options are an effort to purchase. Vending machines are capable of providing a wide choice of products. This could even include healthy lunchtime snacks such as Itsu Noodles.
6. And Coffee Machines can be served alongside them
Standing proudly next to our healthy vending machines is our Doozy coffee. The hot drinks machines are tried and tested in Doozy HQ to ensure they meet the standards equal to high street quality drinks.
7. Card readers are fitted as standard
It used to be a rarity to see a vending machine with a card reader. With over 70% of Doozy sales paid for by card, we fit them as standard. This means our customers can use card, mobile app or cash to pay for their healthy products.
8. Healthy vending really can make money for an organisation
From hospitals to universities, healthy vending machines can bring in extra income. Busy corridors or heaving libraries are often the best place for them to be. Many assume that swapping popular fatty and sugary products with healthy will resort in a loss of sales. But, that need be the case. We have shown huge increases in sales when changing a site from traditional vending to Doozy healthy vending. Just have a look at our Salisbury Hospital case study.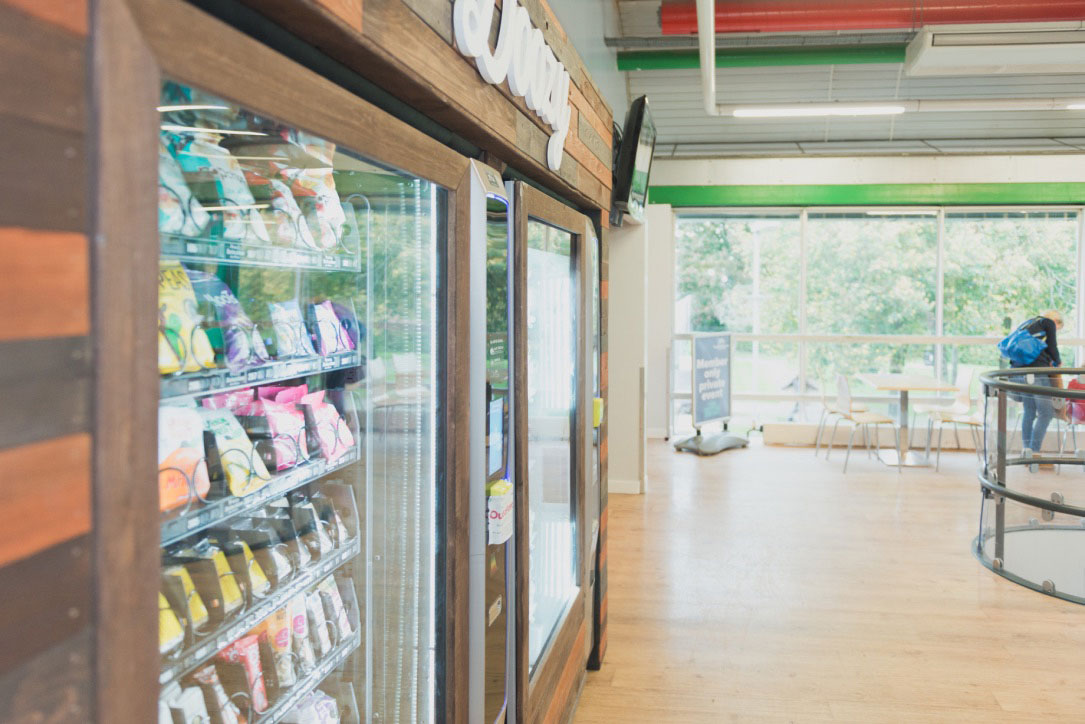 9. Free Trials prove the value of healthy vending
At Doozy, we offer many organisations a free trial to show the capabilities of healthy vending alongside our Doozy coffee.
10. Everyone can benefit from healthy vending
Staff, students, patients and visitors alike can benefit from the availability of healthy vending machines. With products to suit everyone, and easy ways to pay, it is simply the best way of providing healthy snack's and cold drinks at any time of the day (or night!).