September 17, 2019
This month we are celebrating 5 years of our Doozy healthy vending solution. Back in 2014, we entered unknown territory when we stripped the machines of the usual vending products and set about finding the best healthy vending alternatives.
We choose to embark on the journey to healthy vending from traditional for several reasons. Firstly, our clients and customers were requesting healthy products. Secondly, society, was starting to favourably change views on healthy lifestyles. Across the UK, we have acknowledged that on the go food and drink simply needs to be healthier. We do have busy lifestyles, and that isn't likely to change. But, our access to healthier products can, and should. Finally, the product industry has reacted to changing habits with an outstanding array of both snacks and cold drinks.
Over the last five years, we have learnt a great deal about healthy vending. These are five of our biggest lessons.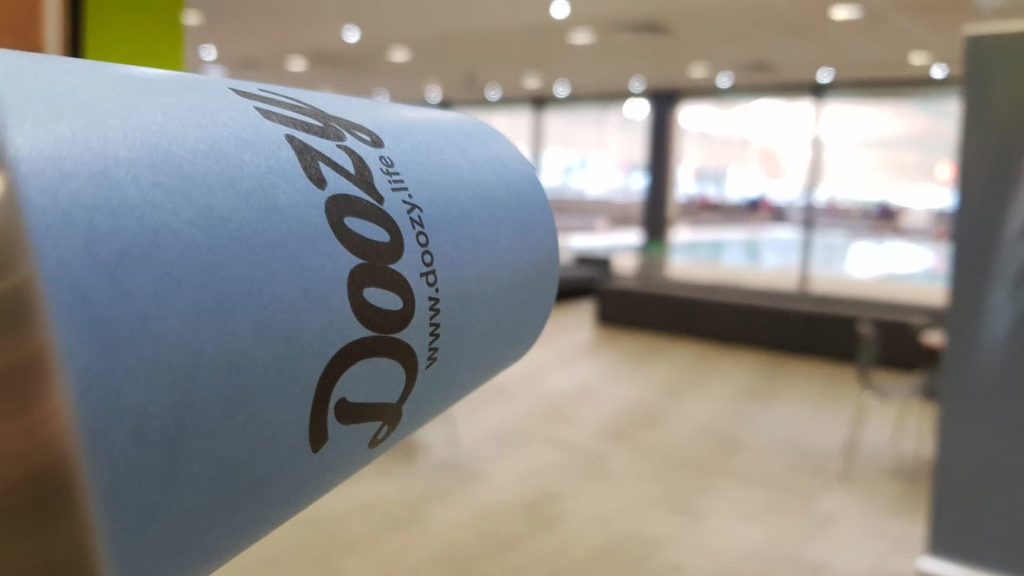 1. Healthy vending works wonderfully with coffee machines
What do you have at break time? A cake and latte, biscuits and tea? We were unsure of how healthy snacks would go alongside our coffee machines. But people were crying out for healthier alternatives, so it was worth a shot. It appears that munching on some Popchips, or a Graze mix goes perfectly with a hot drink.
2. We don't have to rely on the big brands.
There is some concern with the vending world, that if you take out the big players such as Mars or Coke, then profits would plummet. For this reason, most companies will only put healthy products alongside traditional vending choices. This usually means a very limited mix is available and they are placed on the bottom row. To avoid this happening for Doozy, we decided to completely remove the big brands which are often calorie-loaded and sugar-filled. Instead, we selected a range of healthier options, including small and local suppliers as well as the leading healthy brands. Accompanied by a small selection of traybakes and flapjacks.
3. Healthy products cater for everyone
Innovative brands tend to think about society needs when they create products. Healthy snacks and drinks are often gluten-free and/or vegan-friendly. They have options for those who are dairy intolerant or simply just want more protein or fibre. This new generation of products offers nutritional values far beyond what standard products do. No more empty calories!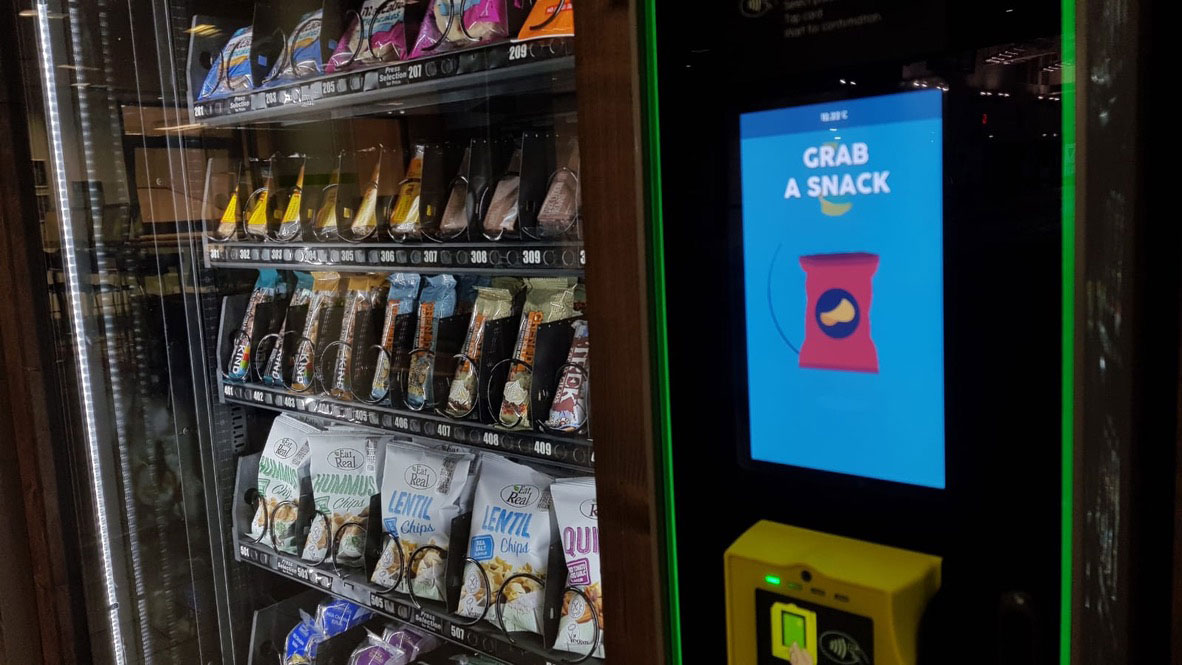 4. The brands are pretty awesome too
Of course, it takes innovative brands to create these fantastic healthy products. Brightly coloured, and wonderfully designed, even from the outside it is clear this wide range of snacks and drinks are far from the ordinary. Cawston Press provide (and advocate for) drinks without any artificial sweeteners. Urban Fruit have created a snack which is also one of your five a day. Jimmy's Iced Coffee support sporting events. The list goes on!
5. And most importantly… Healthy snacks make people happy!
We were a little surprised by this one. We saw providing healthy products as useful and a positive step for consumers but some of the responses we get are that of pure happiness.
This is one example from Twitter. After we won a Charity and Community Award in June, we received several messages of support.
What's next?
Our next biggest challenge is working out how to reduce our impact on the environment. This means finding alternatives to single-use plastic, encouraging the adoption of reusable coffee cups and continuing with our excellent eco-roast coffee. We are also in the process of creating a vegan-friendly coffee option. This new machine will provide alternative milk to the standard dairy. Of course, they will be beneficial for those who are lactose intolerant too. Additionally, in the pipeline, is our new loyalty app. The app is in the testing phase at the moment. It will allow customers to pay through the app and save up points for free drinks, receive rewards such as a free birthday coffee and see where our Doozy machines can be found.
The Doozy journey started with a desire to offer healthy products. Over the last five years, Doozy has found a home in many organisations, providing for patients, staff, visitors, students and gym-goers. Our journey is now in full swing. Do you want to be a part of it? Whether you think your product would be perfect for us, or Doozy would be perfect for your organisation – contact us today.